Drummond ousted on NBC's 'The Voice'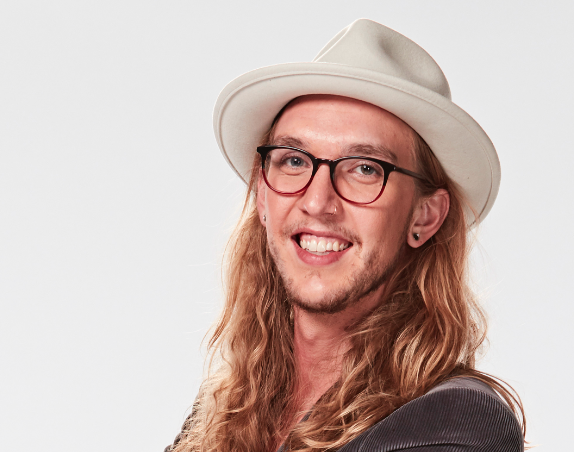 ---
Drummond ousted on NBC's 'The Voice'
Dennis Drummond's run on "The Voice" ended Monday night.
The 27-year-old Warren native was ousted in the knockout round of the popular NBC singing competition show.
As part of Adam Levine's team, Drummond was pitted against teammate Addison Agen, who is just 16.
Drummond sang and played his electric guitar to the Bob Dylan song "All Along the Watchtower," leaning more toward Jimi Hendrix's version of it in style.
Drummond has lived in Nashville, Tenn., for the past five years, where he performs and records mainly as a guitarist and backup singer.
His guitar playing impressed all of the judges.
In his parting words to Drummond, Levine noted that he is in a time of transition.
"You are not a backup singer," he said. "You are a lead singer."
Spacey apologizes after sex allegation
LOS ANGELES
Actor Kevin Spacey said he is "beyond horrified" by allegations that he made a sexual advance on a teen boy decades ago.
The two-time Oscar winner posted on Twitter that he doesn't remember the encounter. "But if I did behave then as he describes, I owe him the sincerest apology for what would have been deeply inappropriate drunken behavior, and I am sorry for the feelings he describes having carried with him all these years," he said.
In an interview with BuzzFeed , actor Anthony Rapp said Spacey befriended him while they both performed on Broadway shows. Rapp was 14 when he attended a party at Spacey's apartment in 1986, he said. At the end of the night, an inebriated Spacey picked him up, placed him on his bed, and climbed on top of him, Rapp said.
Rapp said the 26-year-old was holding him down tightly, but he was able to get away and left the apartment.
Rapp, who is now 46 and starring in the TV show "Star Trek: Discovery," said he came forward after allegations against Harvey Weinstein sparked conversations about sexual abuse and harassment in the entertainment industry.
Spacey, who is now 58, spoke publicly about his sexual orientation for the first time Sunday on Twitter.
"As those closest to me know, in my life I have had relationships with both men and women," he said. "I have loved and had romantic encounters with men throughout my life, and I choose now to live as a gay man."
Staff/wire reports
More like this from vindy.com