Local airport officials discuss aviation forum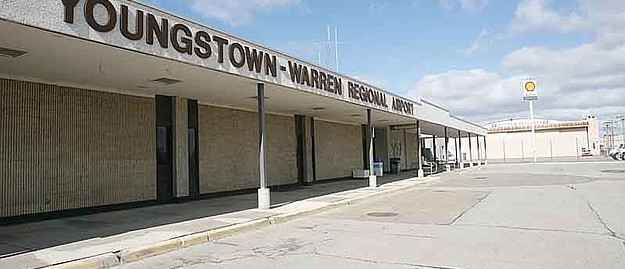 ---
By Kalea Hall
NORTH JACKSON
Local airport officials left the Volaire Aviation Air Service Development Forum last week happy.
"This certainly was the best I have felt leaving a conference," John Moliterno, executive director of Western Reserve Port Authority, said during WRPA's board meeting Wednesday at the Jackson Township Administration Building.
Moliterno and Aviation Director Dan Dickten met with four airlines, including Southern Airways Express, to talk about service opportunities at Youngstown-Warren Regional Airport. The port authority oversees airport operations.
Southern Airways, a Memphis-based company, uses 22 nine-passenger Cessna Caravans and employs 90 pilots to fly 30 times a day into Baltimore-Washington International Airport. The airline also proposed Detroit as a potential destination for Youngstown.
"Southern Airways is a small operator, but they are in the process of growing," Dickten said.
Allegiant Air, the only commercial airliner in operation at the Vienna-based airport, will leave in January.
At the forum, airport officials spoke to Allegiant representatives.
"While it saddens us they are leaving, we made sure that door is still open," Moliterno said. "They can come back here. We will welcome them back."
Dickten also gave a report on passenger numbers for September and the year so far. In September, the airport lost passengers because Allegiant put its Orlando destination on a temporary hiatus, so the airport had only one destination to offer.
In September, the airport had 3,435 passengers while in September 2016 there were 8,409. For the year so far, the airport has seen 55,104 passengers, which compares with 91,587 passengers through September last year.
Also at the meeting, the Northeast Ohio Development and Finance Authority, the authority's economic-development arm, provided an update on the Harshman Building, 101 E. Boardman St. in downtown Youngstown. The authority plans to take over the building and least out space to Eastern Gateway Community College.
The financing cost for the building's purchase and renovation is not to exceed $675,000, as set by the WRPA board. The building, owned by Harshman Holdings LLC, a subsidiary of NYO Property Group, a downtown Youngstown development firm, will be purchased for $350,000.
The authority plans to apply for a bridge loan from the city of Youngstown and for a grant from the city's wastewater program.
More like this from vindy.com