Columbus duo pleads guilty to flea market murder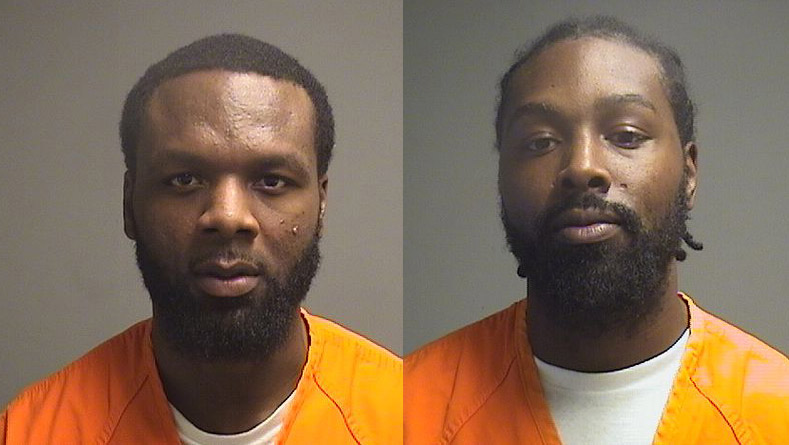 ---
By Joe Gorman
and Justin Wier
YOUNGSTOWN
A murder trial came to an abrupt end Wednesday when two Columbus men who prosecutors said brought "hell on Earth in Youngstown, Ohio," pleaded guilty to the November murder of a Masury man.
Daniel Kitchen, 26, and his half brother David Madumelu, 24, both of Columbus, faced charges of aggravated murder and aggravated robbery in the death of Joshua Beasley, 36, who was killed early Nov. 6 in the parking lot of the Four Seasons Flea Market on McCartney Road when Beasley stopped there on his motorcycle to use his phone. The pair also faced charges of attempted murder in the shooting of two women the next day at a home on Cohasset Drive.
Madumelu, who shot Beasley, pleaded guilty to aggravated murder and attempted murder. Kitchen, who drove the car, pleaded guilty to murder and attempted murder.
Visiting Judge Thomas Pokorny sentenced Madumelu to life in prison with the possibility of parole after 34 years and Kitchen to life in prison with the possibility of parole after 20 years.
Beasley's family agreed to the terms of the plea agreement, court officials said.
The shooting of the women on Cohasset led to a breakthrough in the Beasley case because one of the women told detectives that she was shot because she was with the pair when they killed Beasley and saw everything.
A jury was seated Monday before Judge Pokorny, and testimony began Tuesday.
Before testimony began Wednesday, Madumelu asked Judge Pokorny if he could have another attorney and have a mistrial declared. Judge Pokorny denied his request, saying that a jury already had been sworn in and testimony had begun.
Prosecutors said Tuesday, and a witness also testified, that Madumelu threw Beasley's wallet out of the car they were in while on their way to a Gibson Avenue after-hours club after Beasley was shot because there was no money in it. Madumelu took the wallet from Beasley after he shot and killed him, prosecutors said.
A man testified Wednesday that he was walking his parents' dog Nov. 6 on Gibson Avenue and followed a stream of paper and cards to Beasley's wallet. He then notified police.
The brothers received 17-year sentences in July in Franklin County Common Pleas Court on aggravated-robbery charges.
More like this from vindy.com