Amazon a long shot for the Valley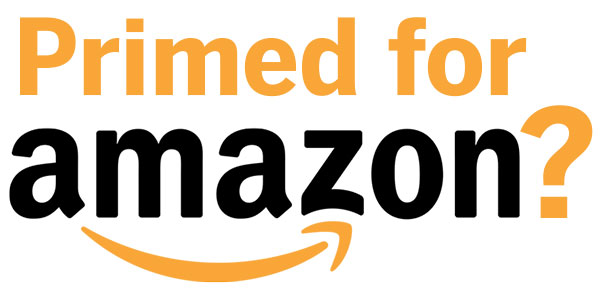 ---
By Kalea Hall
and Graig Graziosi
NILES
The likelihood of Amazon building its second headquarters here is about the same as the Cleveland Browns winning the Super Bowl.
That's one economist's thought.
"It is possible but extremely unlikely," economist George Zeller said. "To think that will be the magic bullet, that is unrealistic."
Realistic or not, that doesn't mean the region should sit out the chance to woo Amazon to build a shiny new headquarters for up to 50,000 employees, Zeller and other sources said.
"The more power to them," Zeller said of those applying to be in the running.
The Youngstown/Warren Regional Chamber, in partnership with Trumbull and Mahoning county commissioners and the mayors of Youngstown and Warren, submitted the Enterprise Park at Eastwood to Amazon for consideration.
Enterprise Park has 105 greenfield acres in Trumbull County. It's adjacent to the more than 100-acre Eastwood Mall Complex.
The Cafaro Co., which owns Enterprise Park, says it will sell the property to Amazon for $1 and also offer $20 million in seed money to Amazon for site preparation, construction and other development purposes.
"I don't think that anybody should ever go into any potential business transaction or anything of this nature thinking you can't win," said Anthony Cafaro Jr., Cafaro Co. co-president. "We never want to have a defeatist attitude, but I think practically this area and the site itself is challenged from the standpoint of the specific requirements that Amazon has set forth."
Amazon has a list of preferences for its second headquarters: metropolitan areas with more than 1 million people; a stable and business-friendly environment; urban and suburban locations with the potential to attract and retain strong technical talent; and communities that think "big and creatively" when considering locations and real-estate options.
Amazon wants a site within 30 miles of a major population center, about 45 minutes away from an international airport, not more than 1 or 2 miles away from major highways and that has direct access to mass transit.
The greenfield site needs to be about 100 acres or more. The site must also be close to a large population that will fill the 50,000 estimated jobs, and a highly educated labor pool is "critical."
NILES OFFERING
Enterprise Park meets Amazon's preferences, but the community and surrounding infrastructure lack some elements.
"We don't meet the population. We don't meet the access to international flights. We don't meet some of the workforce criteria in regard to high attainment level that they are looking for," said Sarah Boyarko, senior vice president of economic development at the chamber.
The chamber, Boyarko explained, went into the proposal knowing the area did not meet all requirements.
"We are pretty close on the site requirement," she said. "That's why we selected this property; it rose above all of the others."
The site, Boyarko says, has great highway accessibility, and access to a variety of retail and service amenities.
The Youngstown Metropolitan Statistical Area does not meet the population preferences of 1 million or more. In 2016, the Youngstown MSA, which includes the five-county region of Mahoning, Trumbull and Columbiana counties in Ohio and Lawrence and Mercer counties in Pennsylvana, population was 735,725, according to the U.S. Census Bureau. The five-county region lost 28,997 residents between 2010 and 2016, a 3.8 percent loss.
Given the population, several economists said the area does not have the workforce to support Amazon.
In August, the Youngstown MSA's civilian labor force was 246,100 with 230,200 employed and 15,900 unemployed. "The vast majority [of workers] would have to move in from elsewhere," said Albert J. Sumell, professor of economics at Youngstown State University.
Jose Arroyo, a United Steelworkers representative, thinks otherwise. He is confident the region has the workforce to fulfill Amazon's employment needs.
"We absolutely have the labor force; just look at the unemployment rate," Arroyo said. "There's a lot of former manufacturing and factory workers looking for opportunities to work."
Mahoning and Trumbull counties have a historical tie to strong labor unions – a reputation closely associated with steel production – and labor unions have historically had prickly relationships with large corporations, particularly Amazon.
There has never been a successful employee-organizing effort at Amazon.
In the company's preferences for the site, a request for "a business friendly" location is included. Arroyo believes should Amazon move to the region, the relationship between the company and the unions would be far from contentious.
"In today's world of organized labor, we're more about coalition building," he said. "We want to work to increase the company's profits because that's the best way to serve our members. I think if anything, the strong and experienced labor presence we have in the region would help the company expand."
Arroyo said local unions would continue to support workers who did wish to organize, including at an Amazon facility, but noted the workers would have to decide for themselves if organizing was their best option.
Apart from the workforce, Arroyo also believes the region is ripe for development, both in available space and operation costs.
"The market rate to build and operate here would be much lower than in other areas they're considering," Arroyo said. "New York or California would be significantly more expensive. We've got the space and the skilled workforce. Putting a facility here just makes sense."
The area does offer is cheap land with possibility for expansion and it's relatively close to major airports.
"I don't want to sound overly negative," Sumell said. "We have virtually no chance. Because if you look at what they put out, we don't meet the basic conditions. Still, kudos to the chamber for still trying, but maybe if [we] do not get the headquarters just by putting our name out there, something else positive can come from it, like a distribution center."
TOP CITIES
Economists at Moody's, which provides credit ratings, research, tools and analysis, recently released a rank of the 10 cities that seem best fit for Amazon's second headquarters based on the six factors – business environment, human capital, cost, quality of life, transportation and geography.
The top ranking cities are: Austin, Texas; Atlanta; Philadelphia; Rochester, N.Y.; Pittsburgh; Jersey City, N.J./White Plains, N.Y.; Miami; Portland, Ore./Vancouver, Wash.; Boston; and Salt Lake City.
Amazon investing here would be life-altering for residents. The 50,000 new full-time employees at Amazon would receive an average annual total compensation exceeding $100,000 over the next 10 to 15 years. The project could have more than $5 billion in capital expenditures.
Amazon's headquarters in downtown Seattle employs tens of thousands. Amazon estimates its investments in Seattle from 2010 through 2016 resulted in an additional $38 billion to the city's economy.
"It would radically change the area in the kinds of jobs we have because a lot of these are high-tech jobs we don't have," said Tod Porter, professor and chairman of YSU's Department of Economics. "The good news is you would see growth and opportunities for people to stay in the area. The downside is the area would have to accept the fact that there's a lot of new people coming here."
An influx of people would lead to a higher cost of living.
"If you think of this as a regional location it probably is suitable because we are relatively close to Pittsburgh and Cleveland," Sumell said.
The benefits of Amazon investing in Pittsburgh or Cleveland would spill over here.
More like this from vindy.com
October 22, 2017 12:10 a.m.