Maple Ave. at Southern Blvd.to close for 5-day project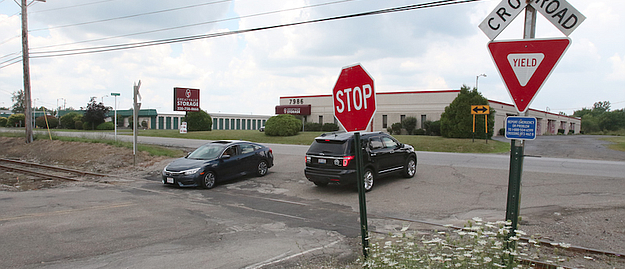 ---
Staff report
BOARDMAN
Beginning Monday, a busy township intersection will close for five days for improvements to a railroad crossing.
Maple Avenue at Southern Boulevard will be closed Oct. 23-27.
Youngstown & Southeastern Railroad, with help from grant funding from the Ohio Rail Development Commission, will make improvements to the railroad crossing there. The project will include raising the rail line several inches, as well as smoothing and widening the crossing.
Also, the township road department will replace two culverts under Maple Avenue near Uhrain's Greenhouse to improve drainage in that area.
While the project is underway, signs will direct motorists to use Southern Boulevard, U.S. Route 224 and South Avenue.
The township has long pushed for improvements to that crossing. Township officials have expressed concern about the safety of the crossing as well as the condition of the surface over which motorists have to drive. Raising the rail line by a few inches will eliminate the dip over which motorists currently have to drive.
The ORDC also received numerous comments from local residents about the crossing, a representative said. An ORDC grant is providing 90 percent of the funding for the railroad improvements.
Although it is not included in this project, plans are in the works to eventually add a traffic light at the Maple and Southern intersection.
More like this from vindy.com