Potential jurors in Hamad case expressed practical, not political, concerns about shootings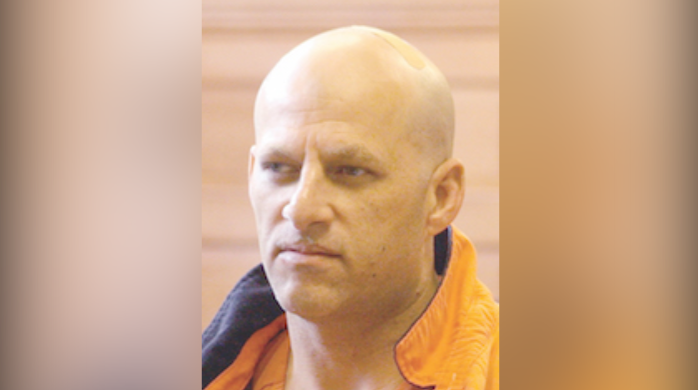 ---
By Ed Runyan
WARREN
Despite the impression one might get from reading the politically charged commentary on the internet about the Nasser Hamad aggravated murder case, potential jurors questioned about it over the past five days had more practical concerns.
Many of the 173 people called for jury duty in Trumbull County Common Pleas Court were asked what they knew about the Feb. 25 shootings in Howland to determine whether they had already formed an opinion about Hamad's guilt or innocence.
When asked what they remembered about the news coverage they received about the conflict that left two young men dead and three other people wounded, two expressed the same thought: The gunshots fired that day could have hurt innocent people.
"It was disturbing because I or someone I know could have been on that highway," one potential juror said. He remembered hearing that some of the gunshots Hamad is accused of firing apparently traveled in the direction of the busy state Route 46 commercial district in front of Hamad's house.
That same potential juror said he doesn't watch or read the news a lot, but said: "It would be hard to live here and not have heard something about" the shootings.
Another potential juror also remembered hearing shots had been fired toward Route 46.
"I thought that was pretty reckless," the man said.
In both cases, the men said if they were selected for the jury, they would set aside that or any other information they had heard before the trial and would decide Hamad's guilt or innocence based only on the evidence they would hear at the trial.
They were not excluded from being among the final 12 jurors and four alternates.
During parts of two days of jury selection, a Vindicator reporter did not hear any juror mention any debate about whether Hamad had a right to defend himself, which has been a hot-button topic on internet blogs.
Hamad, 48, is charged with killing Joshua Haber, 19, and Josh Williams, 20, and injuring Bryce Hendrickson, 20, John Shively, 17, and April Trent-Vokes, 42.
Police said Hamad was involved in a monthslong feud with some of the five because his girlfriend had left her husband and come to live with Hamad. The five were all related in some way to his girlfriend, Tracy Hendrickson.
Police say the five went to Hamad's house after Facebook taunts earlier that day. A fist fight took place. After it was over, Hamad went in the house, got a gun and fired it at the five, who were preparing to leave in their car near the road.
If Hamad is convicted of certain of the charges, he could get the death penalty.
Many of the questions the potential jurors were asked related to their opinion of the death penalty.
The judge, assistant county Prosecutor Chris Becker, and defense attorney Robert Dixon questioned one woman at length about a comment she made on a questionnaire about finding the death penalty necessary only in "extreme" cases, such as someone raping and murdering a child.
She agreed she would decide on the death penalty – or not – based on the facts and would follow the law as given to her by Judge Ronald Rice.
But she acknowledged making the decision to vote for the death penalty would be "stressful," and she would "have a hard time" if put in that position.
"You've made difficult decisions your whole life," Judge Rice said. "Decisions in life are difficult."
She was not excluded from possibly being among the final 12 jurors and four alternates.
The five days of jury selection reduced the number of potential jurors from 173 to 43, whom the judge called "death-penalty qualified" because of their answers regarding the death penalty.
Because there were enough qualified jurors to pick a final panel Thursday, Judge Rice said moving the trial will not be necessary. Hamad's attorneys had asked the judge earlier to move it out of Trumbull County.
The final 43 potential jurors will be narrowed to the final 12 jurors and four alternates Thursday, when attorneys for the prosecution and defense each are allowed to eliminate six jurors and two alternates with what are called pre-emptory challenges.
Pre-emptory challenges are ones in which an attorney can ask for a juror to be dismissed without needing to give a reason.
The final 12 jurors and four alternates will visit the scene of the shootings Friday morning, and testimony will begin Monday.
More like this from vindy.com
October 18, 2017 12:10 a.m.