FBI on scene at Braking Point Recovery Center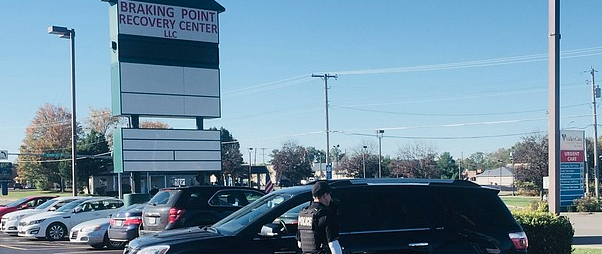 ---
AUSTINTOWN — The Federal Bureau of Investigation is on the scene at Braking Point Recovery Center in Austintown.
Search warrants are being served at Braking Point and at owner Ryan Sheridan's home in Leetonia, the FBI said.
Special Agent Vicki Anderson said the investigation is a joint operation including the U.S. Department of Health and Human Services, Drug Enforcement Agency, Internal Revenue Service, the Ohio Attorney General's healthcare fraud unit and the Ohio Pharmacy Board.
Sheridan is also a downtown developer with several projects in the works. He is redeveloping the more than 100-year-old Gallagher Building, starting a restaurant called The Cove that will be located on the first floor of the Wick Building downtown and he is reopening a craft beer bar on the corner of Erie Terminal Place called the Youngstown Tap House.
Sheridan could not be reached for comment Wednesday morning.
Last week, the Trumbull County coroner ruled the death of Thomas Dailey, former drug-treatment executive, to be the result of an accidental drug overdose.
Toxicology results received by the coroner indicated the presence of heroin, fentanyl and cocaine in Dailey's system.
Dailey, 46, was most recently from the Columbus area. His LinkedIn page on the internet indicated he was executive director and co-owner of Braking Point Recovery Center of Central Ohio.
The FBI asks anyone with information or concerns regarding Braking Point to contact its Cleveland office at 216-522-1400.
More like this from vindy.com