Hamad trial will be in Trumbull County with enough jurors chosen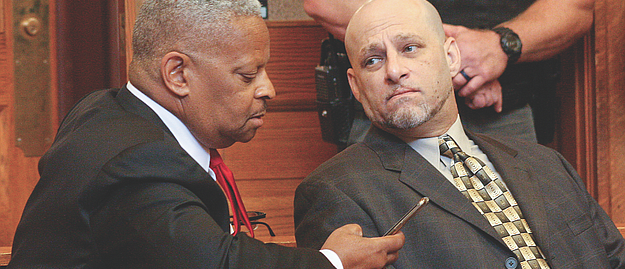 ---
WARREN
Judge Ronald Rice on Tuesday ruled that moving the aggravated murder trial of Nasser Hamad out of Trumbull County will not be necessary following the selection of 43 "death-penalty qualified" potential jurors.
That selection was accomplished after nearly five days of jury selection that began last Wednesday with 173 potential jurors filling out questionnaires at the courthouse.
It was followed by four days of individual questioning in Trumbull County Common Pleas Court of potential jurors.
Judge Rice said he wanted a field at least 40 people from which to draw the final 12 jurors and four alternates.
Hamad, 48, of state Route 46 in Howland, is charged with shooting two young men to death and injuring three others who came to his house Feb. 25 in a monthslong feud with members of his girlfriend's family.
Those killed were Joshua Haber, 19, and Josh Williams, 20, of Woodbine Avenue. Those injured were Bryce Hendrickson, 20, John Shively, 17, and April Trent-Vokes, 42, who police say drove the four men to Hamad's home.
Hendrickson was on the witness list for the trial, but he died in a home in McDonald on Sept. 30. Police suspect his death and that of a woman with him were the result of a drug overdose.
The group of 43 potential jurors will be narrowed to the final 12 jurors and four alternates on Thursday, when attorneys for the prosecution and defense each are allowed to eliminate six jurors and two alternates with what are called pre-emptory challenges.
Pre-emptory challenges are ones in which an attorney can ask for a juror to be dismissed without needing to give a reason.
The final 12 jurors and four alternates will visit the scene of the shootings Friday morning, and testimony will begin Monday.
More like this from vindy.com
October 17, 2017 2:20 p.m.