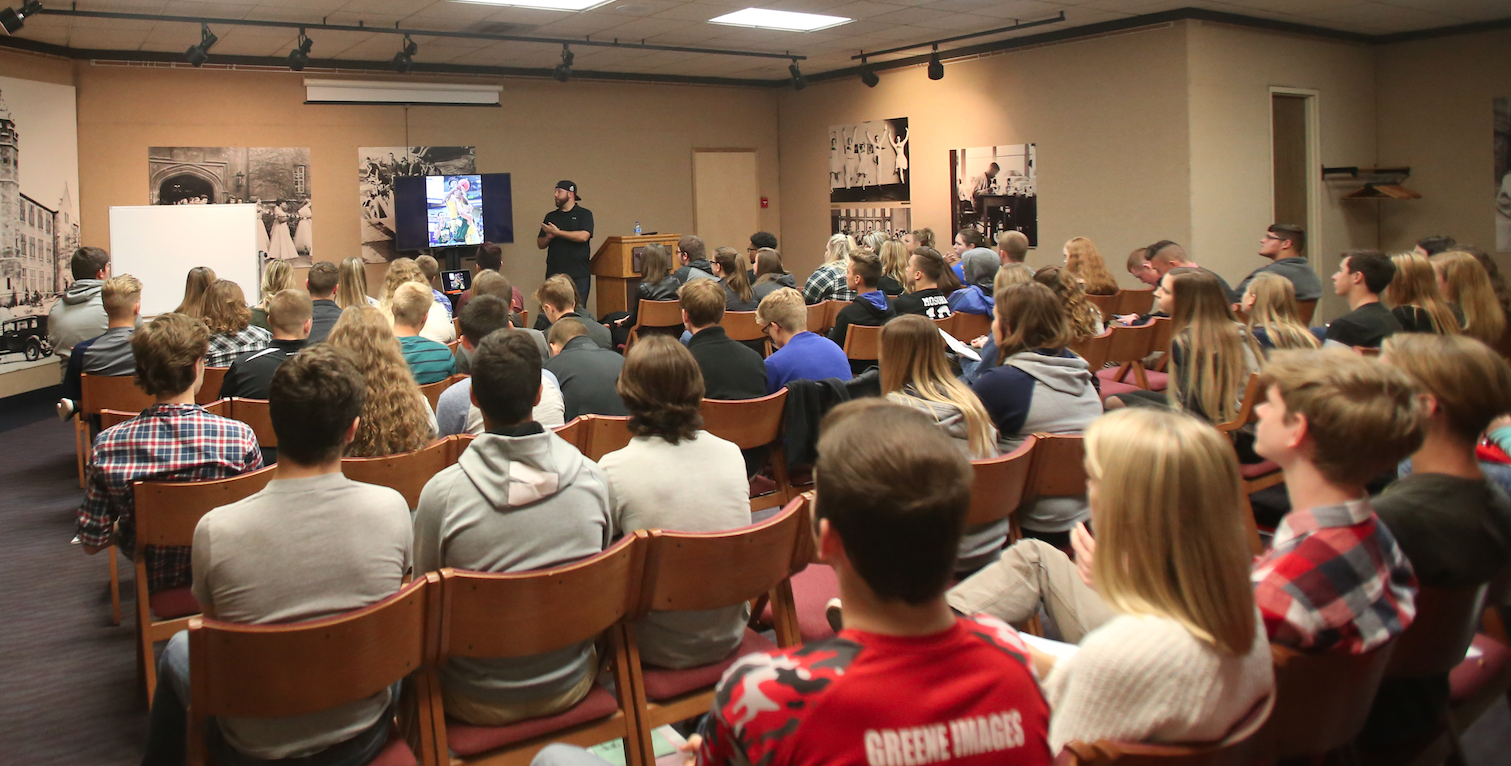 ---
YOUNGSTOWN
Communication and journalism students at Youngstown State University showcased their majors to show local high-school students the importance of news gathering in a free society at the 79th annual Press Day.
There were more than 300 students from about 20 local high schools in attendance Monday morning on campus in Kilcawley Center.
Dave Davis, YSU journalism fellow, said the sheer number of students displays a growing interest in the field of reporting news.
"I think this [event] goes to show that journalism is alive and well in the Mahoning Valley," Davis said. "This is the best turnout we've had in a couple years now. [Students] are learning and paying attention – maybe thanks to our great speakers."
Speakers included Rachel Dissel, an award-winning reporter for The Plain Dealer; Amy Crawford, acting YSU communications chairwoman; and freelance photographer David Dermer, who works for a variety of publications including The Vindicator.
Also featured were Laura McDonough and Jordan Unger, the two top editors for The Jambar, YSU's student newspaper.
Several YSU student volunteers majoring in communications and journalism donated their time to help high-school students understand and become interested in the field.
Alexa Morocco, a communications student, said it's important to have Press Day to teach students about the role of a free press in our society.
"It's good to know about it young – the different ways you can get news," she said. "It's important to know what's going on in the world, our country and our city."
"It's nice to give them some kind of idea as to what they're getting into," said journalism student Nami Nagaoka. "Maybe events like this will change their mind to either join or leave journalism."
For information about journalism and communications at YSU, contact the department office at 330-941-3631, or email Debbie Yiannaki, department administrative assistant, at dayiannaki@ysu.edu. The department office is in Bliss Hall, Room 2000.
More like this from vindy.com