Burgan, Branch Street partner to help build home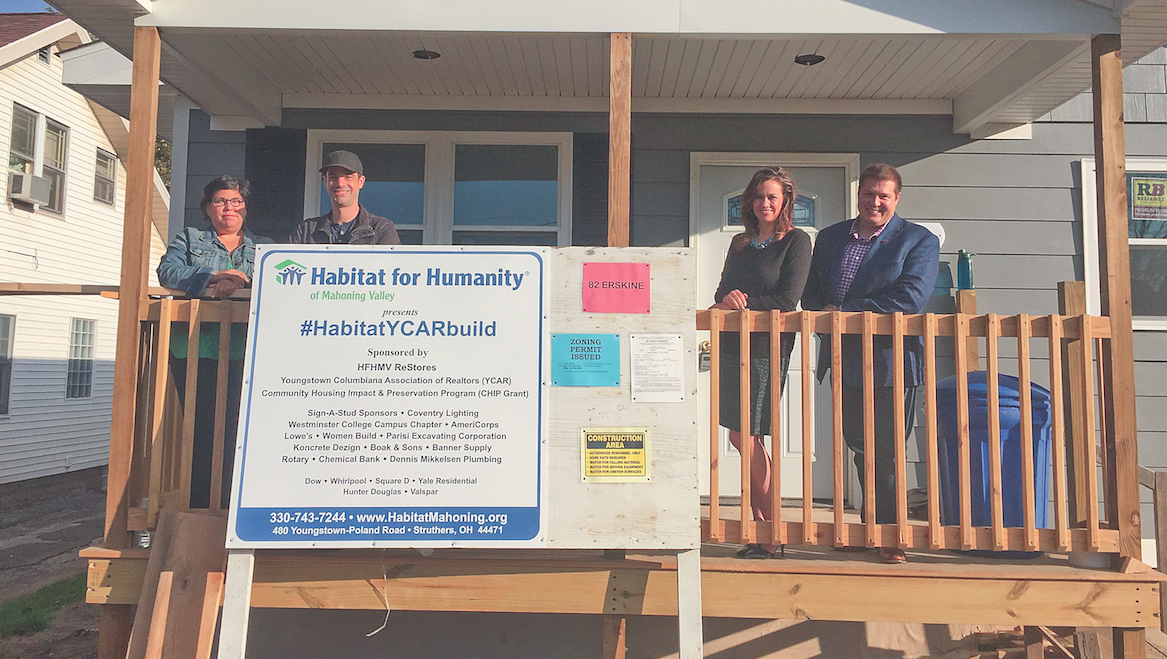 ---
By Kalea Hall
BOARDMAN
Every morning, Patrick Burgan of Burgan Real Estate goes to Branch Street Coffee Roasters to get his cup of joe.
His morning routine brewed an idea after he got to know Branch Street owner Matt Campbell.
Burgan saw Campbell's interest in supporting the community that supports him and offered up the idea of working with one another to help build a Habitat for Humanity of the Mahoning Valley home.
Now, whenever a customer purchases the El Salvador coffee from Branch Street, located at 1393 Boardman-Canfield Road, $1 per bag and a quarter per cup go to the building of a Habitat home at 82 Erskine Ave. in Boardman. Burgan Real Estate will match the amount raised.
The El Salvador coffee was purchased by Farm to Roast, who pays a premium for the coffee, which means the coffee farmers get more money than they typically would to support their business.
"A big part of what we do is support the community," Campbell said. "That allows for the growth of the community, which benefits all of us."
Every house Habitat builds costs $128,000 to build. The funds raised by Branch Street and Burgan will go toward covering those costs.
The new construction three-bedroom home at Erskine is for a single mom with two children. Habitat expects to finish the home by mid- November.
"It's invaluable," said Kristina Nicholas, Habitat interim executive director, of the donation from Burgan and Branch Street.
Burgan Real Estate has been a Habitat supporter for decades. Inside the Erskine home, Burgan and Sue Filipovich of Burgan Real Estate, installed floors, siding and helped on other projects around the house.
"It [gives] such an appreciation for the whole construction trade," Filipovich said. "You cannot appreciate it until you actually do it."
Burgan Real Estate and Branch Street plan to continue their partnership to support Habitat.
"It's more important than ever that local business owners get together and do something positive for the community," Burgan said.
More like this from vindy.com