Warren's Drummond lets 'Voice' be heard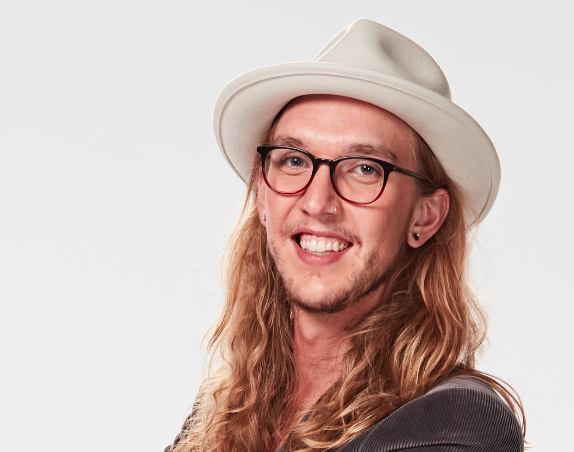 ---
By GUY D'ASTOLFO
Warren native Dennis Drummond is competing on the current season of NBC's "The Voice," a show that is all about instant success.
He cleared the first hurdle last week, when he made it through the blind audition round, and became a member of country star Blake Shelton's team.
But while the 27-year-old is taking a quick shot at stardom, he knows that a career in music has to be forged over time. He's committed to covering all his bases and doesn't see the TV show as a shortcut.
After graduating from the Berklee College of Music in Boston five years ago, Drummond moved to Nashville, Tenn. Since then, he has built a career as a guitar player in Music City, touring and recording with Adam Wakefield – who appeared on "The Voice" last year – and others.
He also has a weekly gig at the Hotel Indigo in downtown Nashville, and has put in time playing the city's famous honkytonks for throngs of tourists.
Drummond also co-writes music with Wakefield and Nashville artist Nolan Neal, who also appeared on "The Voice" last year.
"You pay your dues until you die," said Drummond, in a phone interview from his Music City home. "I've played to 5,000 people and also to two people who told me to turn it down. I've been playing since I was 12. I think of my career as a house. I'm building a foundation, so when things get rough, I'll have that. After you have the foundation, it's time to go to the first floor."
Drummond made a name for himself in the Mahoning Valley when he was attending Harding High School in Warren.
Since then, his style has evolved. "It's an amalgamation of all styles," he said. "I never tried to fit into one thing. I'm not country or rock."
As its title of the show implies, "The Voice" requires its competitors to be able to sing with distinction. That's never been a top priority for the guitar- centric Drummond, although he has done his share of background vocals for Wakefield and others.
"I always respect those who can put on numerous hats," he continued. "I think first about getting work, so singing harmony evolved out of necessity. When I had a blues band in Ohio, we did 10-minute songs with seven-minute guitar solos."
Now that he's making a run on "The Voice," the time for Drummond to reach for the next level, and step out of the background, is now.
Describing himself as a "reluctant" solo artist, he said it was Wakefield who encouraged him to try out for "The Voice."
"I didn't come here to be famous," said Drummond of moving to Nashville. "But just to work, and play guitar for other artists, and that's what I still do. But I figured it was time for a change of scenery, and I sent in my videos. When ['The Voice'] had auditions here, they asked me if I wanted to go, and I did. I'm rolling with the punches and taking it as it comes to me."
On Monday's episode, Drummond drew immediate attention from "The Voice" judge Adam Levine, who signaled his approval just seconds into his performance. Shelton did the same about a minute later.
"It was nice having that boost of confidence [from Levine and Shelton]," said Drummond. "I thought 'maybe I can do this.' I've leaned so heavily on my guitar my whole career. Maybe it's time to take a step out vocally."
More like this from vindy.com