Watercolor artist meets with AIS art class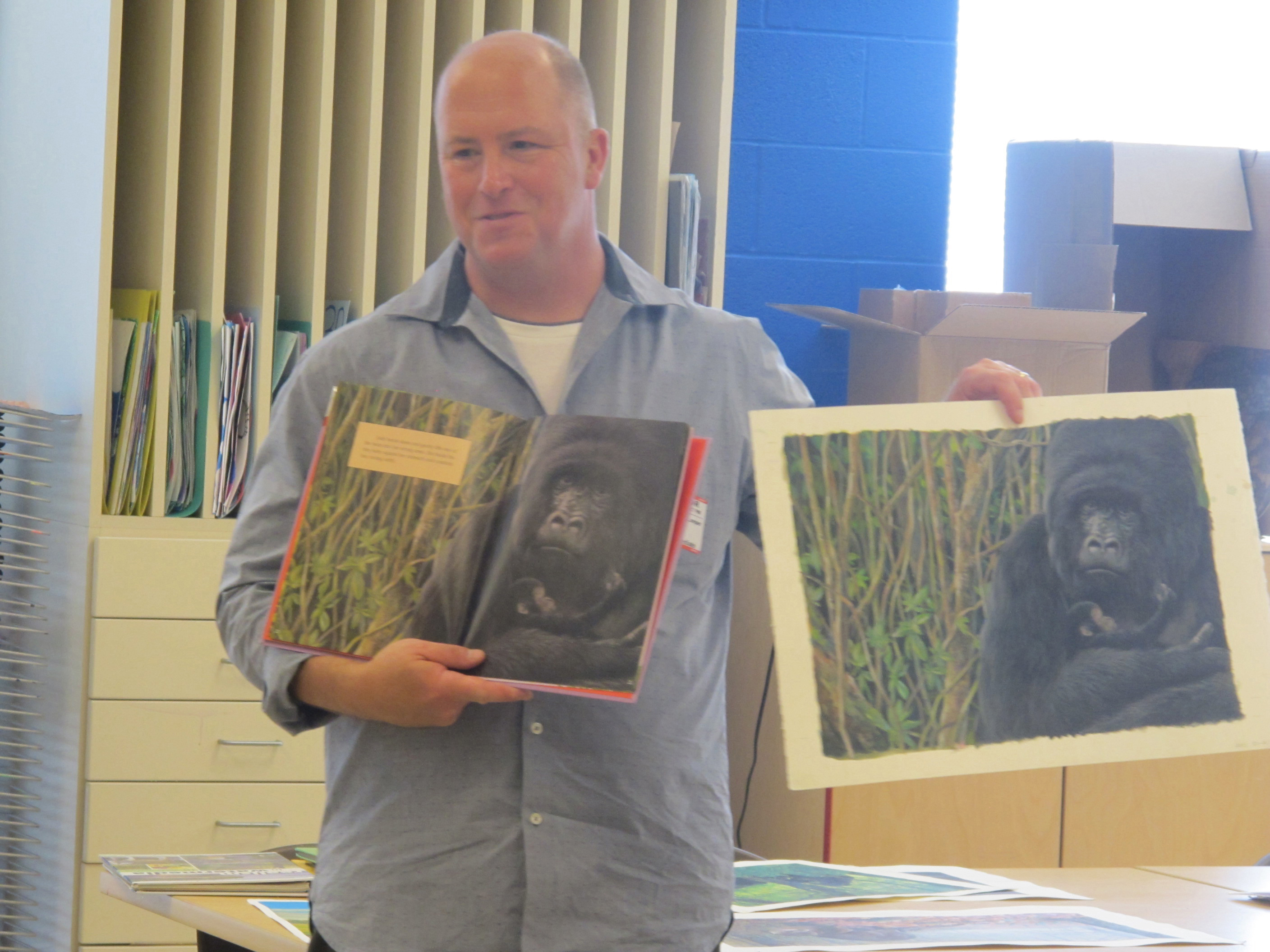 ---
by ZACK SHIVELY
Chris Leeper, artist and professor at Youngstown State University, visited Jennifer Houston's fifth-grade art class at Austintown Intermediate School on Oct. 4.
Houston, a former student of Leeper, invited him to her class after having shown the students some of his work. She said the students thought Leeper's watercolor paintings were photographs. She brought him in to show her students that he actually painted the artwork she showed her class.
Leeper began by introducing himself. He began painting professionally in 2000. He even illustrated some children's books for the Smithsonian. He displayed the full size paintings of his work next to the illustrations in the book. He talked about the process of painting for those books with the children.
He held up other paintings that he worked on. He paints parts of the community, such as Belle Vista in Youngstown and portions of Mill Creek MetroParks. He also explained the painting competitions he participates in.
After he talked to the students, he painted for them. Houston told him that they had done sunset watercolor paintings earlier in the year, so he painted a sunset scene.
He outlined his scenery at first and took suggestions from the class. He then started to paint the sky in yellows and oranges. The class watched as Leeper painted a full watercolor painting with a sunset, grass and trees in the span of 20-30 minutes in front of them.
Leeper's drawing impressed the students. While he painted, children said "wow," complimented how a color looked and commented on how realistic the painting looked.
He gave the students tips on painting while he worked. Some of the tips had to do with the watercolor medium, such as telling them not to paint vertically because the paint will drip and how to deal with the paper buckling. He also reinforced concepts the class already learned, such as color mixing and depth of field.
Leeper had a gallery at Charlotte Fine Art Gallery at the time of his visit. He participates in painting competitions and workshops throughout the area and east coast. The children's books he illustrated can be found on Amazon. Leeper can be contacted on his website christopherleeper.com.
More like this from vindy.com
October 13, 2017 midnight