Report: Toddler overdosed, had oxycodone in bloodstream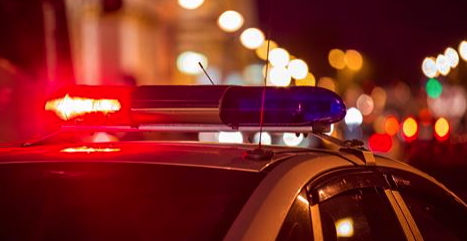 ---
BOARDMAN
Emergency medical workers reported that a toddler who was treated at a fire station suffered a drug overdose.
Township police are investigating the incident reported Tuesday.
Fire Chief Mark Pitzer said a firefighter at the station on Shields Road saw a vehicle sitting at the traffic light in front of the station about 5 p.m. and went to check if something was wrong after the vehicle didn't move on a green light. At that point, the firefighter realized a child in the vehicle was having a medical emergency, Pitzer said, leading the firefighter to grab the child and bring her inside the station. There, the 15-month-old began to breathe again after firefighters administered first aid.
At the time, firefighters were told that the child had choked on some chips, according to a police report.
About an hour later, however, a police officer who responded to the incident was notified that the child was found to have suffered a drug overdose, according to the report.
Workers at Akron Children's Hospital Beeghly Campus emergency room told police that oxycodone, an opioid pain medication, was found in the child's bloodstream. OxyContin, for example, is a brand of time-released oxycodone.
The child, who an officer reported was "very lethargic, and had a hard time keeping her eyes open," was given naloxone, a medication that treats the effects of opioid overdoses.
Police interviewed the child's mother, who said she did not know how oxycodone got into her child's bloodstream. She said she was a home health worker and had taken the child to a patient's house with her that morning, and was on the way to another patient's residence when she heard the child "gasping for air, and noticed she was turning blue," according to the report.
The woman told police she attempted to administer CPR but could not restore the child's breathing, and that a bystander helped her get the child to the fire station.
Police reported that they searched the woman's car and did not find any contraband, then got a search warrant for her house after she would not consent to them searching it. Although the woman was told she was not allowed in her house, police said she attempted to enter the residence.
Police then searched the house, the address of which is not given in the report, and reported finding a digital scale and a marijuana pipe, both with suspected drug residue on them. The report does not specify what type of residue, and does not explicitly indicate that any opioids were found.
No arrests were made at the time. Police are awaiting results from state crime lab.
Pitzer said that although his department was not notified whether or not the child had suffered an overdose, it would be the first child overdose he's aware of his department handling.
"We have responded to overdoses in the past where children were present, but they weren't the victim or the person who overdosed," Pitzer said.
"This would be the first, to my knowledge, our first child, if that is the case."
While there is no state data on nonfatal overdoses involving children, this is not the first time the issue has been reported locally.
In Warren, for example, a young mother was sentenced to prison earlier this year on two counts of felony child endangering after her children, age 21 months and 9 months, had to be revived with naloxone.
Last year, a 9-year-old boy from Youngstown died of an overdose. Detectives said the amount of cocaine in the boy's system was "off the charts."
Similar incidents have been reported across the country, including in Florida, Indiana and other parts of Ohio.
In the Milwaukee area, seven children under age 5 died of an opioid overdose in a 19-month span, according to media reports.
Jennifer Kollar, spokeswoman for Mahoning County Children Services, said she could not comment on this specific case, but said the agency has seen an uptick in cases where children have come into contact with drugs.
"We are seeing an increase in access to drugs and opioids more frequently, and especially in younger children. They're the ones that require more supervision," she said.
More like this from vindy.com