Let clean-energy centers fuel more Valley growth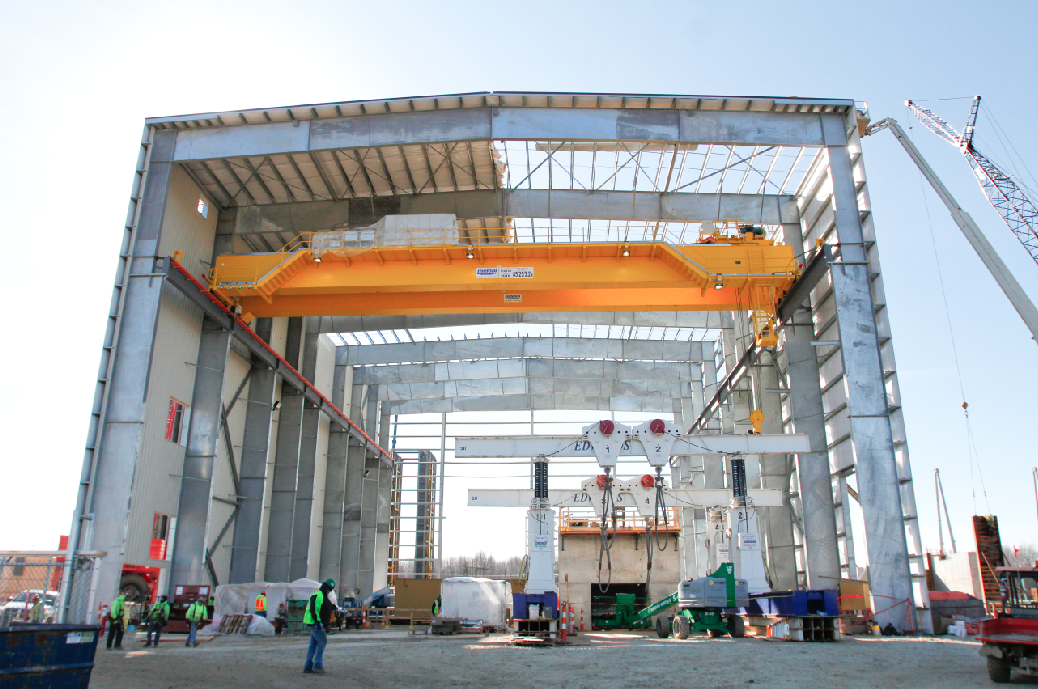 "Hey, I'm glad."
Such was the clearly understated reaction from Lords- town Mayor Arno Hill last week upon learning the state has approved construction of a second mammoth $900 million clean-energy plant in his village.
"It's a boon for Lordstown; it's a boon for the [Lordstown] school district," the veteran mayor said.
To that, we would add that the towering twin energy projects loom as a boon for the entire Mahoning Valley in creating hundreds of jobs and in establishing our region as a hotbed for clean power production.
The second plant, to be called the Trumbull Energy Center, received the green light for construction from the Ohio Siting Board last Thursday. The 940-megawatt power plant to be fired up by natural gas will take shape in the bustling Lordstown Industrial Park on Henn Hyde Parkway.
It will rise directly next to the 940-megawatt Lordstown Energy Centery, currently under construction, and will complement its powerful impact on our region and state in energy production and in economic stimulation.
The mirror-image production facilities, operated by Massachusetts-based Clean Energy Future LLC, will total nearly $2 billion in investment. They will have a combined ability to generate electrical power for a whopping 1.7 million homes and businesses in Ohio.
The Lordstown and Trumbull energy centers clearly bode well for the short- and long-term futures of the Valley's energy sector. Their success could serve to attract other developers of clean power.In addition, the low costs of the energy to be produced could also serve as a lightning rod to attract economic development from other industries for the region.
The investments also reinforce lessons of our Valley's natural and geophysical assets that continue to serve as foundations for new spurts of growth. Prime among them are the rich oil and natural-gas deposits in the Marcellus and Utica shales.
The new plants also signal optimism toward a stronger rebound in drilling for natural gas in coming months and years in Trumbull, Mahoning and Columbiana counties.
COMMENDATIONS
We tip our hats to Clean Energy Future for its strong faith in the Mahoning Valley and its workforce to carry these behemoth projects to the finish line. Also deserving recognition is the Siemens USA Corp. – a company that until last year was led by Mahoning Valley native Eric A. Spiegel – for its expertise and partnering to design and construct the facilities.
We also commend the cooperation among Clean Energy, Siemens, local government, school district, county and state entities in planning, tweaking and structuring the many zoning, construction and tax-incentive details of the complex and high-stakes projects.
That work will pay off handsomely.
For Lordstown local government, the dual investment represents an approximate additional $2 million in income taxes to support village operations. It comes at a propitious time in the aftermath of the layoff of an entire shift of workers from the sprawling GM Lords- town factory. The new plants could provide a buffer should the local automaker's fortunes continue to turn south.
For Lordstown schools, the developments represent, in the words of Superintendent Terry Armstrong, "a game changer." The district has benefited from direct funding for school improvements, and the new investment will help offset the loss of tangible personal property tax revenue from the state.
For the nearby city of Warren, the new plants represent about $4 million in additional annual revenue from providing water to fuel the operations.
Collectively, these two projects, not to mention a similar $1 billion Advanced Power Services plant under construction in Wellsville in Columbiana County, are solidifying a regional and national identity for the Mahoning Valley as a center for the growing clean-energy industry to build and thrive. What's more, unlike the pipe dreams of President Donald J. Trump and others about reviving Big Steel, these energy projects are refreshingly forward-thinking and grounded in the future. As such, they bode well for stimulating additional spinoff projects to further energize the Valley's economy.
More like this from vindy.com