A downtown developer has pleaded not guilty and waived his arraignment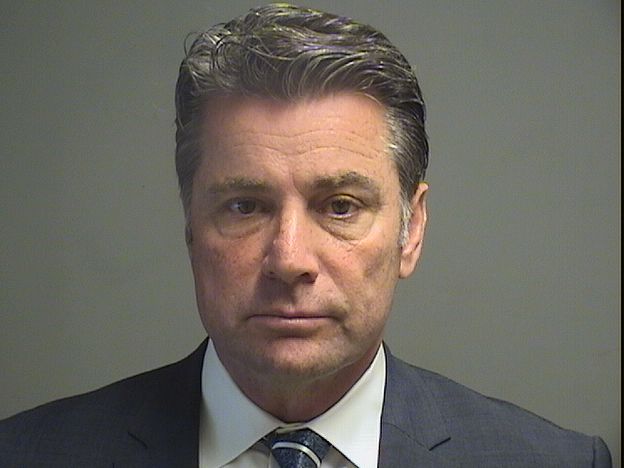 ---
YOUNGSTOWN
Downtown property developer Dominic Marchionda has entered a written not-guilty plea to the 105 counts in an indictment against him and his affiliated businesses that alleges corruption and other crimes related to three development projects in the city.
That Friday plea means Marchionda, 58, of Poland, won't appear today in Mahoning County Common Pleas Court.
Marchionda waived his arraignment Friday – the same day he was booked at the county jail and released on a $50,000 personal recognizance bond.
A county grand jury indicted Marchionda and five companies he runs Oct. 2 on 105 counts including engaging in a pattern of corrupt activity, money laundering, aggravated theft, tampering with records, telecommunications fraud and receiving stolen property.
The Marchionda-run companies are Rubino Construction Inc., U.S. Campus Suites LLC, Erie Terminal Place LLC, Wick Properties LLC and Villas di Tuscany LLC.
The indictment accuses Marchionda of a Ponzi scheme "to funnel government money" to the developer through the businesses "to live his lavish lifestyle and enrich himself."
The charges came after an investigation of more than two years by the Ohio auditor's and attorney general's offices with assistance from the county sheriff's department.
The crimes are alleged in the indictment to have occurred between May 1, 2009, and Jan. 1, 2016.
The investigation accuses Marchionda of misusing money obtained from the city as well as the state and federal governments for the Flats at Wick student housing complex and projects to turn the Erie Terminal Place and Wick Towers into downtown apartments.
He is accused of improperly spending at least $600,000 from city funds on personal items.
The indictment also alleges an unnamed city official – a source with knowledge of the investigation has identified that person as Finance Director David Bozanich – helped Marchionda in exchange for a $25,000 bribe in spring 2009.
More like this from vindy.com