Brazil's failure to extradite Claudia Hoerig is insulting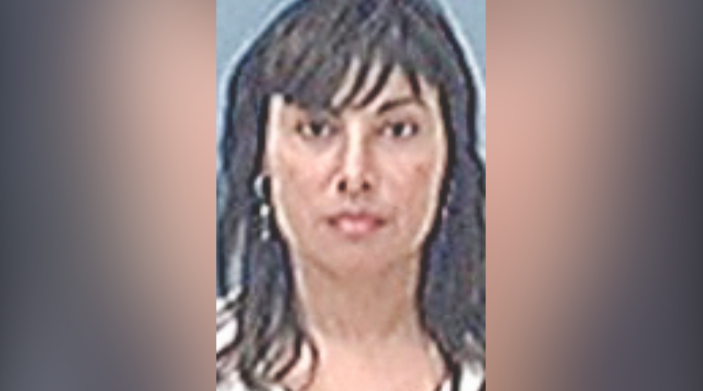 ---
Earlier this year, we urged President Donald J. Trump to pick up the phone and call Brazilian President Michel Temer about the extradition of accused murderer Claudia Hoerig to Trumbull County.
Trump didn't make the call. If he had, the people of the Mahoning Valley would have been provided with a tape recording and transcript of the conversation.
Instead, officials of the U.S. Department of Justice and the State Department met with Trumbull County Prosecutor Dennis Watkins, who has made putting Claudia Hoerig on trial for the murder of her husband, Karl, his life's work.
The meeting centered on the role the prosecutor's office and Ohio law would play if Mrs. Hoerig were returned to the Mahoning Valley.
As Watkins told attendees Friday at the annual probate court seminar in Niles, concerns the Brazilians have about the accused being put to death if she is found guilty are unfounded.
Watkins reiterated what he had said previously: The aggravated murder charges against Claudia Hoerig do not add up to a death-penalty case.
"This is not an issue," the veteran county prosecutor said.
Indeed, there are no outstanding issues that would prevent the Brazilian government from putting the accused killer on a plane and sending her to Warren to stand trial.
She is an American citizen currently imprisoned in Brazil. The country's Supreme Court, which stripped her of her Brazilian citizenship (she is a native of the South American nation), has voted to extradite her to the United States.
However, the court said she should not receive the death penalty or life in prison, which are prohibited in Brazil.
Mrs. Hoerig became an American citizen after she married Karl Hoerig, a major in the U.S. Air Force Reserve assigned to the air base in Vienna Township.
She retained her Brazilian citizenship and used that status to elude the criminal justice system in her native country for more than a decade.
A Trumbull County grand jury indicted Mrs. Hoerig on a charge of aggravated murder with a gun specification. She is accused of shooting her husband in their Newton Falls home and then fleeing to Brazil before police discovered the body. The shooting occurred March 12, 2007.
CITIZENSHIP REVOKED
After living in freedom for nine years, she was finally arrested in April 2016 when the country's Supreme Court revoked her Brazilian citizenship.
The case grabbed the attention of the Mahoning Valley not only because of the cold-blooded nature of the killing, but because Maj. Hoerig was a highly decorated pilot with the U.S. Air Force Reserve. He was assigned to the 910th Tactical Airlift Wing at the Youngstown Air Reserve Station in Vienna Township, where he flew C-130H planes.
His body was found March 15, 2007, after colleagues at the Air Reserve base asked police to check on him when he failed to show up for training.
He was 43 when he died.
"Finally we got some resolution with a [Brazilian Supreme Court] decision, but we haven't had her turned out," Trumbull County Prosecutor Watkins told the gathering on Friday. "At this point we are close. She was incarcerated last year. She is in prison. We did win a 4-1 federal Supreme Court decision in the country of Brazil saying she does not have Brazilian citizenship."
As for the issue of sentencing, Watkins noted that Mexico, which does not have the death penalty or life in prison, sent Mexican drug lord Joaquin Guzman – El Chapo – to the U.S. to stand trial for a slew of criminal charges. Guzman could be sent to prison for life if he is found guilty.
That extradition gives Watkins hope that Mrs. Hoerig will return to Trumbull County in "weeks or a few months."
It could be weeks if President Trump, who needs a morale boost after his recent policy setbacks, picks up the phone and calls Brazilian President Temer.
Republican Trump has criticized his predecessor, Democrat Barack Obama, for not doing enough to bring home Americans who are being held in foreign countries. Because Claudia Hoerig is a fugitive on the run, her case demands action by the Trump administration.
Watkins, along with U.S. Rep. Tim Ryan of Howland, D-13th, and other members of Congress, have fought for a decade to ensure justice is served.
It's now the White House's turn.
More like this from vindy.com