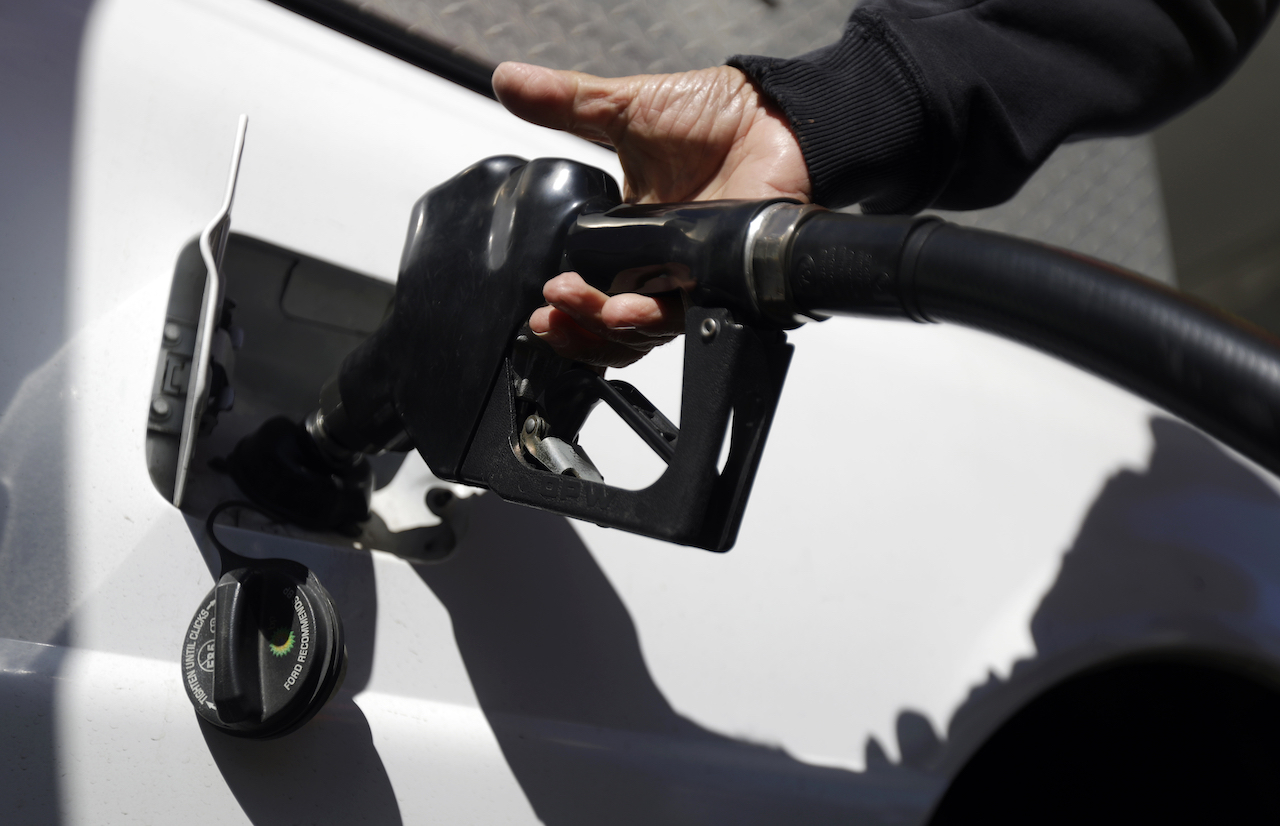 ---
US gas prices fall
CAMARILLO, Calif.
The average price of a gallon of regular-grade gasoline fell 7 cents nationally over the past two weeks to $2.56.
Industry analyst Trilby Lundberg of the Lundberg Survey said Sunday that the drop comes as crude oil prices drop and flooded refineries on the hurricane-battered Gulf Coast return to operation. Lundberg says she expects further price cuts as refiners make cheaper "winter grade" gasoline.
The current price is 27 cents above where it was a year ago.
The U.S. average diesel price is $2.76, down a penny from two weeks ago.
Dove apologizes for ad many call racist
NEW YORK
Dove is facing heat for a body wash ad showing a black woman taking off her shirt to reveal a white woman, with many social media users calling it racist.
The company said Saturday it regrets the offense caused by the ad. It says it "missed the mark in representing women of color thoughtfully." It has removed the post from its Facebook page.
The ad was a gif showing a black woman taking off her brown shirt to reveal a white woman, who then took off her lighter-colored shirt, revealing a woman of color in a slightly darker shirt.
Trump issues list of demands for DACA
WASHINGTON
President Donald Trump told congressional leaders Sunday that his hard-line immigration priorities must be enacted in exchange for extending protection from deportation to hundreds of thousands of young immigrants, many of whom were brought to the U.S. illegally as children.
Trump's list of demands included overhauling the country's green-card system, a crackdown on unaccompanied minors entering the country, and building his promised wall along the southern border.
Many were policies Democrats have said explicitly are off the table and threaten to derail ongoing negotiations over legislation protecting young immigrants known as "Dreamers." They had been given a reprieve from deportation and the ability to work legally in the country under President Barack Obama's Deferred Action for Childhood Arrivals, or DACA, program, which Trump ended last month.
Death toll rises to 7 in explosions in Ghana
ACCRA, Ghana
A pair of explosions at a gas station in Ghana that sent a fiery mushroom cloud into the night sky has killed at least seven people and left 68 others hospitalized, authorities said Sunday.
Vice President Mahamudu Bawumia visited the site of the accident early Sunday where he pledged that the government would work to curb such tragedies.
The tanker explosion at a gas station late Saturday was followed by a secondary blast. The cause of the accident is under investigation, Ghana National Fire Service spokesman Billy Anaglatey said.
Spanish unionists find voice in rally
BARCELONA, Spain
Spanish unionists in Catalonia found their voice Sunday, resurrecting Spain's flag as a symbol of patriotism after decades of it being associated with the Franco dictatorship.
In a challenge to plans by Catalonia's regional government to unilaterally declare independence, hundreds of thousands of people flooded the streets of Barcelona in an outpouring of Spanish unity.
They chanted "Don't be fooled, Catalonia is Spain" and called for regional president Carles Puigdemont to go to prison for holding an illegal referendum last week. Some of the demonstrators took to rooftops to wave giant Spanish flags. Barcelona police said 350,000 people participated, while march organizers Societat Civil Catalana said 930,000 people turned out. The march was peaceful.
Associated Press
More like this from vindy.com