Covelli donates $1 million to keep the heart beat beating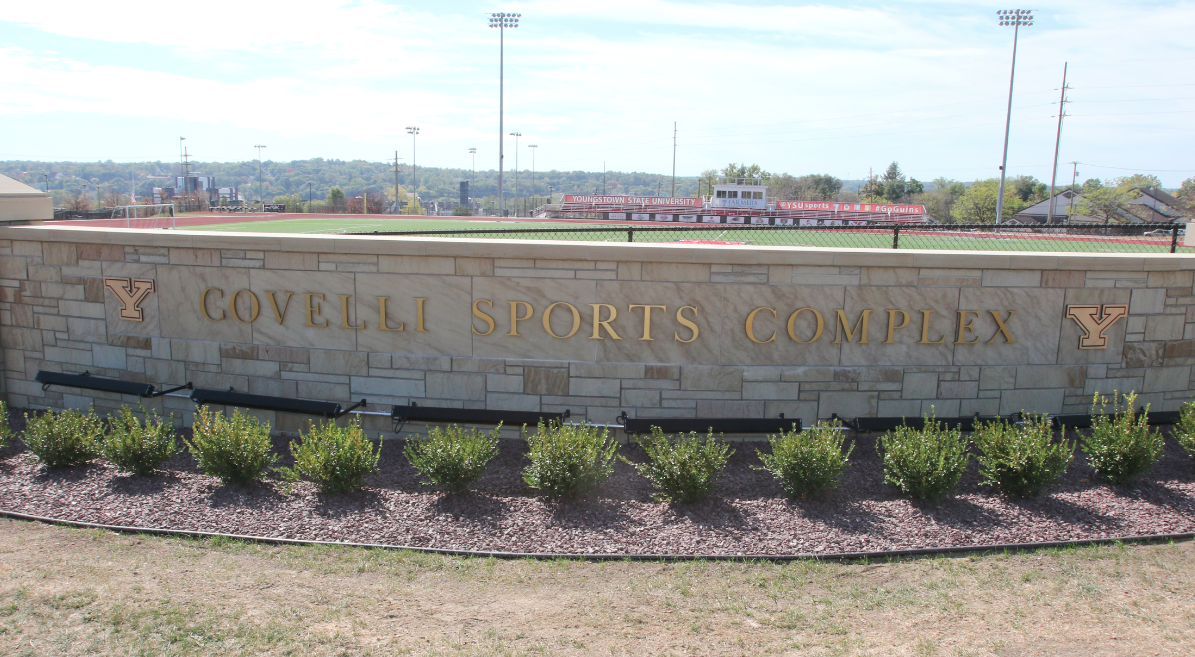 ---
By Kalea Hall
YOUNGSTOWN
Sam Covelli believes Youngstown State University is the heartbeat of the surrounding community.
He and his wife, Caryn, of Warren-based Covelli Enterprises, want to keep that heart beating, that momentum going, so in turn the community can thrive.
Their recent $1 million donation to beautify YSU athletic facilities is intended to do just that.
The donation will be used on the athletics facilities west of Fifth Avenue across from Stambaugh Stadium, particularly Farmers National Bank Field and the YSU softball field.
"We just want to be a part of getting it going and keeping it up and making them first-class facilities," said Sam Covelli, largest franchise owner of Panera Bread. "Sports and education go together. It's all in the college experience. They are both so important."
For years, the North Side neighborhood surrounding the facilities was filled with vacant homes and empty lots. After more than a decade of cleaning up the property, in 2013 YSU constructed a soccer and track-and-field complex and a softball field on the site. The fields are now home to the YSU women's soccer, men's and women's track and field and women's softball teams. Local high-school soccer and track-and-field programs and YSU intramural teams also use the facilities.
The athletics facilities across from Stambaugh Stadium on the west side of campus are now named the Covelli Sports Complex in recognition of the gift.
The Covelli Sports Complex will include the soccer and track-and-field facilities and the softball field, and a proposed new tennis center.
"I think it's really critical because you need to be creative in providing the venue for your students," YSU President Jim Tressel said of the donation. "They need to feel proud of the place where they are. They need to love the way it looks. Every day and every month we try to have the place looking better. This [donation] will help us continue that momentum."
Last December, Covelli received an honorary degree from YSU when he gave the commencement address.
"First and foremost, anytime you can have your institution alongside the Covelli family name, that's a further branding of you," Tressel said. "The Covelli family has been so good to the entire [Mahoning] Valley."
In 2016, Covelli Enterprises donated more than $28 million to nonprofit organizations.
Covelli's company owns and operates 320 Panera locations in seven states and Canada and employs more than 30,000 people.
In addition to the Panera cafes, Covelli also operates five O'Charley's restaurants and nine Dairy Queen stores.
Covelli has hired several YSU graduates and students, so he sees what the institution provides.
"They are doing everything right," Covelli said. "President Tressel isn't taking any shortcuts. We are just glad we are able to be a part of [YSU's mission]. We are honored."
More like this from vindy.com