Summary of recent criminal activity in Poland and Boardman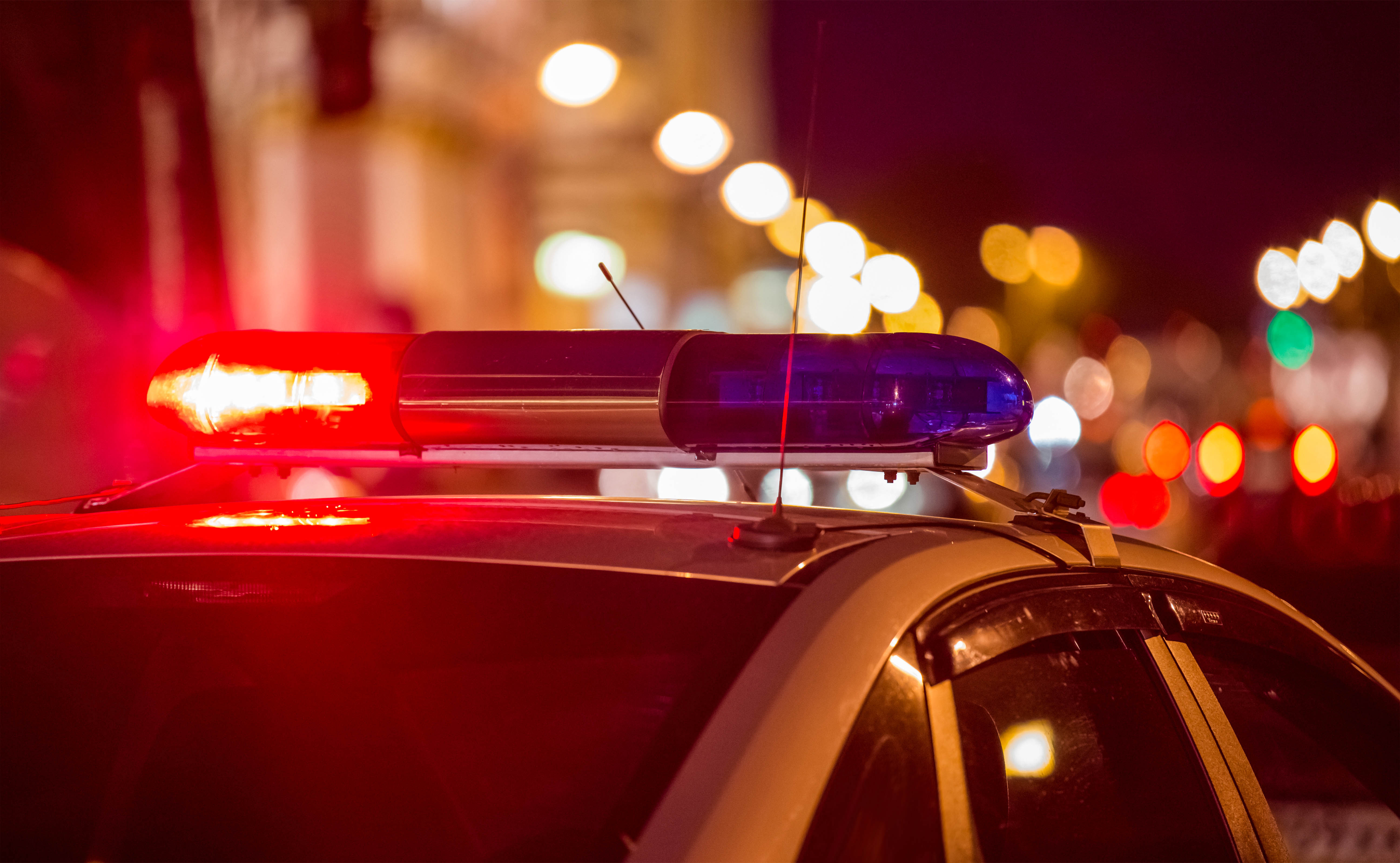 ---
A summary of recent criminal activity in Poland and Boardman:
POLAND
Sept. 30
Identity fraud: A Cliffview Drive man discovered his debit-card information had been used to remove $1,016 from his bank account.
Oct. 1
Identity fraud: A Lyon Boulevard woman reported her personal and credit-card information had been compromised.
BOARDMAN
Sept. 29
Arrest: A traffic stop on South Avenue led to the arrest of Keilyn B. Black, 26, of Benita Avenue, Youngstown, who was wanted on two warrants, including a probation-violation charge from Trumbull County.
Arrest: Acting on a tip from U.S. marshals, authorities at a Sierra Madre Trail residence arrested Justin M. Luzier, 28, of Market Street, Boardman, who was wanted on a felony warrant accusing him of failing to register as a sex offender.
Theft: Martha J. Tisler, 52, of Park Drive, Campbell, was charged with stealing a $30 DVD player from Walmart, 1300 Doral Drive.
Misuse of a credit card: A Hudson Avenue man found out his credit card had been used fraudulently to make a $390 purchase.
Identity theft: A Chester Drive woman learned of an $807 fraudulent transaction having been made to her PayPal account with her debit-card number.
Theft: Police charged Kevin J. Mangham, 19, of Kensington Avenue, Youngstown, and Charmain N. Green, 23, same address, in the theft of $432 worth of items from Walmart.
Stolen property: Two subwoofers were among about $1,780 worth of stolen property reportedly found in a vehicle that had been brought to a Market Street business to be serviced.
Theft: A Honolulu woman reported a $12,000 wristwatch stolen from her aunt's car while the woman was at a Market Street church.
Theft: A manager with a Wendy's restaurant, 433 Boardman-Poland Road, noticed an undisclosed sum of money had been stolen from a safe.
Domestic violence: While responding to a fight in the 7900 block of Market Street, police charged Burton D. Clowser of Harvard Boulevard, Poland, with domestic violence and burglary after his wife alleged Clowser, 37, had struck her with a door and pushed the accuser to the ground while forcing his way into her mother's Market Street apartment.
Theft: Joshua S. Dowd, 28, was charged after officers alleged Dowd, of Selma Avenue, Youngstown, had stolen a portable charger and a charging cable from Walmart.
Employee theft: Tamesha R. Wilson, 26, of Annawan Lane, Boardman, faced a theft charge after an official with Gabe's, 850 Boardman-Poland Road, alleged Wilson had intentionally failed to scan $313 worth of clothing for friends who came to her register. She admitted the crime, a report showed.
Theft: Jillian L. Russell, 34, surrendered on a theft charge. Russell, of Lakewood Avenue, Youngstown, was accused of stealing 12 items valued at $48 from Family Dollar, 4026 South Ave.
Arrest: After pulling him over on Market Street, authorities took Shawn M. Rollins Jr., 35, of Lemans Drive, Boardman, into custody on two felony warrants charging one count each of felonious assault and domestic violence. A woman alleged that during a heated argument between them last month, Rollins followed her in his vehicle, then slammed into the rear of her car, causing the accuser to crash and sustain a minor injury.
Theft: Melony A. Nunez, 29, of Reed Street, Campbell, faced a charge after being accused of taking about $168 worth of property that included a bedsheet set from Walmart.
Sept. 30
Identity fraud: A Midwood Circle woman found out her personal and banking information had been compromised as she checked Equifax's website.
Theft: A man reportedly stole $172 worth of undergarments and T-shirts from Walgreens Pharmacy, 7295 Market St., then fled in a blue vehicle.
Assault: A Youngstown man alleged his former girlfriend punched his face in an unprovoked attack at a Boardman-Canfield Road restaurant.
Theft: A vehicle check in the 6500 block of Market Street resulted in the arrest of Nikkia M. Terry of Idlewood Avenue, Youngstown, who was wanted on two theft counts. Terry, 40, was accused of stealing $300 worth of merchandise Sept. 9 from Walmart, as well as two items about a month earlier from Bruce Gallery, an art gallery at 4040 Market St. Also charged in the Walmart theft was Shontale M. Jefferson, 34, of West Ravenwood Avenue, Youngstown, who surrendered.
Drugs: Police handed a minor-misdemeanor citation to Terrance Cappitte, 25, of Myrtle Avenue, Youngstown, after pulling him over near Stilson Avenue and alleging he had a bag of suspected marijuana and a suspected marijuana cigarette.
Trespassing: Police charged Austin J. Trgovich, 24, of Eagle Trace Drive, Boardman, with criminal trespassing after the owner of a Boardman-Canfield Road restaurant alleged Trgovich was on the property, in violation of a trespassing warning.
Theft: A Youngstown woman reported her purse stolen from her vehicle while she visited Lake Park Cemetery off East Midlothian Boulevard.
Theft: A township woman told police some of her over-the-counter medications were removed from a Wolosyn Circle apartment.
Criminal damaging: A woman reported that while at Southern Park Mall, someone had used a key to do about $500 in damage to her car's finish.
Oct. 1
Arrest: Dakota R. Davidson, 23, of West Middletown Road, Canfield, was charged with operating a vehicle impaired after authorities had pulled him over near Mathews Road. Davidson registered a 0.150 blood-alcohol content, which is nearly double Ohio's 0.08 legal intoxication limit, a report showed.
Theft: Authorities in the 500 block of East Midlothian Boulevard picked up Brett J. Young, 30, who was wanted on a theft charge. Young, of West North Avenue, East Palestine, was accused of stealing about $238 worth of T-shirts and undergarments Sept. 20 from Walgreens Pharmacy, 525 E. Midlothian.
Arrest: A traffic stop near Southern Boulevard led to the arrest of Alisha B. Brown, 21, of Euclid Boulevard, Liberty, who was charged with obstructing official business when, police said, Brown admitted having lied about her identity to avoid being arrested on a warrant from that township.
Citation: Scott M. Seiser of Red Tail Hawk Drive, Boardman, received a minor-misdemeanor citation charging disorderly conduct after an officer alleged having seen Seiser, 33, urinating in a parking lot behind a business in the 1200 block of Boardman-Canfield Road.
Misuse of a credit card: A Straley Lane woman discovered $452 had been fraudulently removed from her bank account.
Theft: A woman reported a package she intended to return that contained $154 worth of merchandise was removed from the porch to her Millcreek Drive home.
Motorcycle theft: A 1979 Honda motorcycle was stolen from a carport in the 700 block of Kentwood Drive.
Menacing: A worker for a Southern Park Mall told police his girlfriend's former boyfriend came to the accuser's place of employment and threatened to harm him, causing the victim to fear for his safety.
Arrest: While responding to a vehicular crash near U.S. Route 224 and South Avenue, officers charged Thomas P. Kennedy, 22, of Terraview Drive, Boardman, with operating a vehicle impaired and abusing a harmful intoxicant, a first-degree misdemeanor, after saying Kennedy admitted having inhaled from an aerosol can found between his legs.
Oct. 2
Auto theft: William J. McCulloch, 23, of Alameda Avenue, Youngstown, faced an auto-theft charge after a Sept. 23 incident in which a Boardman man alleged McCulloch had taken his 1997 Chevrolet Cavalier without permission as the accuser slept.
Theft: Brittany M. Burin, 26, of Wolosyn Circle, Poland, surrendered on a theft charge after a Sept. 20 incident in which a Youngstown man alleged Burin took his three $300 iPhones for which he never received credit, as per an agreement with a company for which she acted as an associate.
Theft: Niles police relinquished custody of Jazzmen U. Ratliff of South Evanston Street, Youngstown, to township authorities. Ratliff was wanted on a theft warrant accusing her of stealing $486 worth of clothing Oct. 31, 2016, from the J.C. Penney store in Southern Park Mall.
Criminal damaging: The owner of a Boardman-Poland Road business noticed damage to a passenger-side window to his vehicle. Damage came to $500.
Identity theft: A Lemans Drive man found out his credit-card information had been used without consent to make three fraudulent charges from Sandy Springs, Ga., that totaled $154.
Domestic violence: Nicholas C. Allman, 19, of Oak Street, Warren, surrendered on a domestic-violence charge, related to a Sept. 25 situation in which a 17-year-old Boardman girl alleged that during an argument, Allman had picked her up by both arms, slammed her onto a bed and threw punches at the accuser as she tried to protect herself.
Theft: Authorities in downtown Youngstown assumed custody of Steve H. Grinnen, 38, of Wampum, Pa., who was charged with stealing a $270 camcorder Feb. 9, 2011, from Staples, formerly at 1260 Doral Drive.
Child endangerment: A man told police he found a 3-year-old child sitting alone on a curb as he drove near South Schenley Avenue and Straley Lane. The child was returned to the mother, and no charges were filed.
Possible theft: A township woman reported her wallet lost or stolen while she was at Southern Park Mall.
Theft by deception: A man and his wife told police three men came to their Crestview Drive residence offering to power wash their home and driveway, then reseal cracks in the driveway for $250, though without having given them paperwork or documentation. After finishing the work, however, one of the men said the job would cost $3,000, which one of the homeowners paid.
Menacing: A Youngstown woman alleged an enraged man went on an obscenity-laced tirade during a dispute about a parking space at a South Avenue big-box store.
Identity theft: A Rose Hedge Drive woman discovered multiple fraudulent charges to her account that came to $1,003 and originated in Pennsylvania and Maryland.
Theft: While conducting a welfare check in the 6100 block of Market Street, officers took into custody Kevin M. Sabo, 40, of North Brockway Avenue, Youngstown. He was wanted on one theft warrant each from Austintown and Niles.
Oct. 3
Arrest: Police took custody of Ahmad Z. Abdellatif, 30, of Lockwood Boulevard, Boardman, who was charged with violating a protection order after his former girlfriend, who has such an order against him, alleged that on July 15, Abdellatif had sent her a text message asking her to drop pending charges against him.
Theft: Officers at Boardman Area Court on Market Street picked up Jennifer L. James, 27, of East Midlothian Boulevard, Youngstown, who faced a felony-theft charge, related to an Aug. 21 incident in which a Struthers woman reported her purse, an iPhone and other items had been removed from a shopping cart while she was at Aldi, 6600 South Ave.
Aggravated menacing: A Boardman woman told police a man, 22, sent her a text message that contained a picture of six firearms and a threatening message.
Menacing: A woman alleged a caller threatened to come to her Woodfield Court residence and beat her up.
Theft: A woman in her late 20s or early 30s reportedly stole a $279 wig from Hair Depot, 4026 Market St.
Arrest: Police responded to a complaint regarding a person who was not wanted at a South Avenue home, then arrested Aaron R. Clinkscale, 24, of South Avenue, Boardman, on a Girard warrant charging failure to appear in court.
Identity theft: A Melrose Avenue woman learned that about $1,000 worth of fraudulent withdrawals had been made from her account.
Theft: Authorities phone booked Kobe N. Hayden, 18, of 12th Street, Campbell, who was accused of stealing a $223 assortment of Sony PlayStation and Xbox video games June 24 from Walmart.
Arrest: While answering a disturbance call at a Tiffany Boulevard motel, police arrested Rufus W. Barnett of East Judson Avenue, Youngstown. Barnett, 27, was wanted on a Campbell warrant charging him with violating a court order.
Oct. 4
Arrest: A traffic stop on Market Street led to Masun D. Foster's arrest. Foster, of Jackson Street, Campbell, was wanted on a warrant from that city accusing him of violating a protection order.
More like this from vindy.com