Lend your voices to help lessen Valley opiate crisis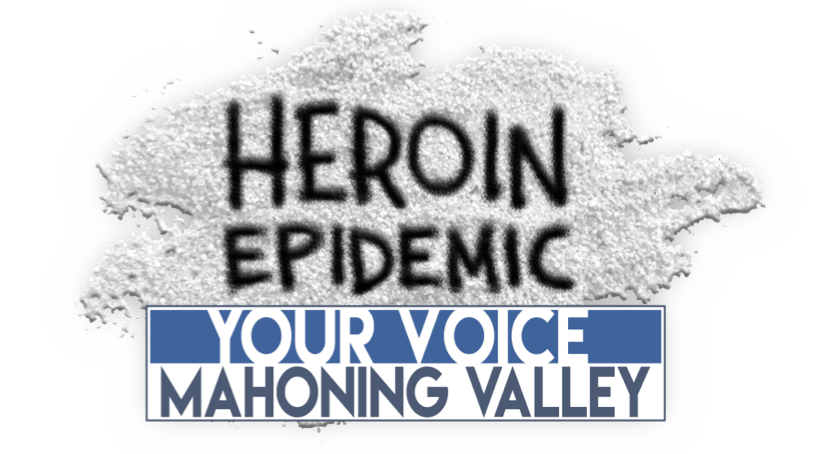 ---
The scope and intensity of the opiate epidemic ravaging our nation, state and community has forced many to abandon traditional ways of thinking and acting. Community, law-enforcement, education and health leaders increasingly are embracing bold new procedures and innovative policies in a coordinated offensive to rein in the plague.
For example, many police agencies have replaced arresting drug overdose victims on the spot with using treatment strategies to reverse the adverse and often fatal effects of heroin, fentanyl, carfentanyl and other opiates.
Many doctors and medical professionals, thanks in part to tougher state statutes, have ended a longstanding practice of prescribing opiates in massive quantities in an effort to relieve their patients' pain. Too often, however, dependency on those medications led to addiction and illicit drugs.
For our part as well, The Vindicator, is modifying one of its longstanding traditions of working assiduously to beat the competition with the most timely and compelling news of the day. In an effort to brainstorm community solutions to the opiate epidemic, we have chosen instead to meet the competition.
Specifically, The Vindicator, along with other Mahoning Valley media outlets that include 21 WFMJ-TV, The Tribune Chronicle of Warren and WKSU/National Public Radio, have tossed aside keen competitive instincts in this one domain as a means to facilitate a broad public conversation on possible solutions to the crisis.
That partnership – "Your Voice Mahoning Valley" – is part of a broader statewide coalition of more than 20 media enterprises – "Your Voice Ohio" – designed to stimulate dialogue and problem-solving for this grave crisis. The project in the Mahoning Valley is particularly important because it is serving as a model for the rest of the state.
Maximum participation
Key to that project will be maximum participation in a series of community meetings later this month designed to give addicts, their families, health practitioners and any others a sounding board on possible strategies to loosen the tight noose that opiate addiction has on our community.
Questions for participants to consider include: How is the opioid epidemic affecting you, your family and your neighborhood? What do you see as causes of the epidemic in your community? What steps might we take to combat the epidemic?
The meetings will take place 6:30 to 8:30 p.m. on these dates and locations:
Oct. 22 at the Boys and Girls Club of Youngstown, 2105 Oak Hill Ave.
Oct. 23 at the Warren YWCA, 375 N. Park Ave., Warren.
Oct. 24 at the Mauthe Park Multipurpose Center in Mauthe Park, 156 Smithfield St. in Struthers.
Admission to the meetings is free, but tickets are suggested. They can be accessed online at Eventbrite.com or http://bit.ly/2XPH7IG.
As a foundation for those meetings, "Your Voice Mahoning Valley" is seeking the community's initial thoughts and suggestions on the root causes and possible solutions. They can be emailed to Doug Oplinger, director and editor for the "Your Voice Ohio" statewide media Project, at doplinger@yourvoiceohio.org
Coming Sunday, we will report on solutions that have worked in other parts of the state and nation in lowering the shockingly high toll of opiate abuse. They range from needle-exchange programs in many counties in Ohio that have been credited with making heroin users less likely to develop infections, contract HIV or hepatitis C, to quick response teams of police, health officials and counselors who work to get addicts the short- and long-term treatments they so desperately need.
That need is great. In September, Trumbull County logged a record monthly number of about 200 reported overdoses. So far this decade, more than 700 Mahoning Valley residents from virtually all walks of life have had their lives snuffed out by opiate abuse.
As Todd Franko, editor of The Vindicator, pointed out in introducing this project to the community last Sunday, " This is one of the more tragic epidemics we've faced as a region and country. We're blessed to have this chance to participate and facilitate for our community at this critical time. Clearly – as these tragedies continue unabated – there's a solution yet to be found, thus an engagement that is still needed."
More like this from vindy.com