Spotlight on German composers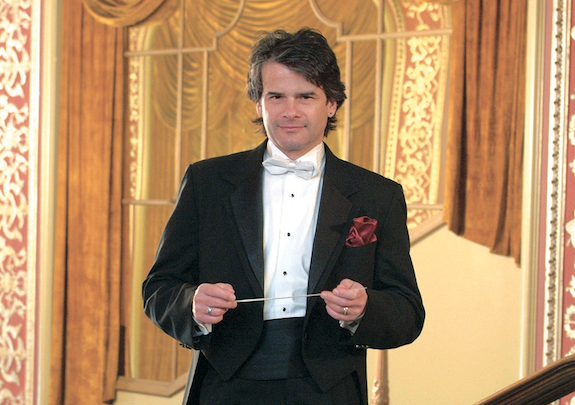 ---
Staff report
YOUNGSTOWN
The Youngstown Symphony Orchestra, under the direction of Randall Craig Fleischer, will kick off the classical season at 8 p.m. Saturday with "Oktoberfest," a concert in Powers Auditorium, 260 W. Federal St., downtown. Pianist Caroline Oltmanns will join the orchestra in performing Beethoven's Third Piano Concerto. Tickets are available at the box office, by phone at 330-744-0264 and online at youngstownsymphony.com.
Oltmanns, professor of piano at Youngstown State University Dana School of Music, is a world recognized solo pianist and recording artist. She has toured in Switzerland, Germany, South Africa and throughout the United States, and has recorded six solo albums.
Her concept album, "Ghosts," features new works by James Wilding along with Schumann's Ghost Variations, Paganini Variations and Fantasie Impromptu by both Brahms and Chopin.
Oltmanns received her early pianist and artistic conservatory training in her native Germany, earning her diploma at the Staatliche Musikhochschule Freiburg and her master's and doctoral degrees at the University of Southern California in Los Angeles. She is the founder of 88 Hearts, an endowment providing scholarship funds for piano students.
The Beethoven Third Piano Concerto to be performed on the October program was completed in 1803 and is one of five concerti composed by Beethoven. Additional selections on the program highlighting the works of other German composers are Brahms Academic Festival Overture and his Hungarian Fifth and Sixth Dances, and Wagner's "Ride of the Valkyries."
In keeping with the Oktoberfest theme, a beer tasting and food sampling will take place in the Grand Lobby prior to the concert, beginning at 6:30 p.m.
Tickets to the Oktoberfest event are $30 and are available in advance through the box office, and also will be sold at the door. Each patron will be provided a beer stein for the tasting as part of the entry fee. Craft beers to be poured include Nobel Creature Brewery and Birdfish Brewing Company. Entertainment will be provided by a A Time to Dance.
The YSO's Stained Glass concert series will continue at 3 p.m. Sunday at St. Rose Church in Girard. The Youngstown Symphony Chamber Orchestra will be joined by soloist Tania Grubbs performing the new Fleischer piece "Coming to Youngstown," and also members of the St. Rose Elementary School Choir, under the direction of Nate Zunic, performing "Love Has Come."
Church music director Stephen Garchar also will accompany the choir on guitar. Admission is free.
More like this from vindy.com