Attorneys not allowed to discuss implications of death of key witness in Nasser Hamad trial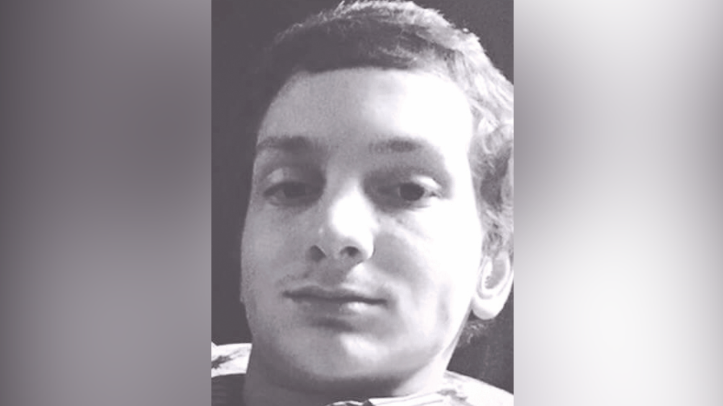 ---
By Ed Runyan
WARREN
A ruling on the cause of death for Bryce D. Hendrickson is pending further studies, the Trumbull County Coroner's Office said.
Hendrickson was one of two people found unresponsive Saturday at a house on West 2nd Street in McDonald. Both Hendrickson and Nicole Washko, 28, of Cortland, were later pronounced dead.
Bryce Henderson 911 call

Audio Clip
Hendrickson, 20, of Dawson Drive, Howland, was seriously injured Feb. 25 when he and four others went to the home of Nasser Hamad, 48, of state Route 46, Howland, in a monthslong feud. Two of the others were killed, and two others besides Hendrickson were injured.
Hendrickson, who was shot in the face and arm, most likely would have been a key witness in Hamad's aggravated-murder trial set to begin Oct. 11 in common pleas court.
He was one of 75 people on the witness list the county prosecutor's office submitted to the court.
Shelley Mazanetz, a coroner's investigator, said she was not authorized to discuss the autopsy findings. Coroner Dr. Humphrey Germaniuk, who conducted the autopsy, was not available to discuss it Monday. It typically takes two months for results of further studies, such as toxicology, to come back to the coroner's office.
McDonald police refused Monday to provide a copy of any report police wrote on the matter. The Vindicator requested one in person. Lt. Bill Woodley, acting police chief, did not return two messages seeking comments.
Hendrickson's brother, Dylan, 19, made a 911 call at 2:28 p.m. Saturday, apparently from the house, asking for urgent help for his brother.
He called back later yelling he wanted to know how long it would be for someone to arrive. "I want to know how long my [expletive] brother's been dead," he said. He added his brother "didn't do heroin."
Dispatchers at the county 911 center said Hendrickson and Washko were suspected of dying from drug overdoses.
Bryce Hendrickson was a key figure in both the shootings and the lead-up to the shootings between him and Hamad on Facebook, police said. John Shively, 17, also joined in on the Facebook taunts, police said.
All five of the people killed or injured were related to Bryce and Dylan Hendrickson, at least by marriage, according to Brian Hendrickson, father of Bryce and Dylan.
Hamad is accused of killing Joshua Williams, 20, and Josh Haber, 19, and injuring April Trent Vokes, 43, John Shively, 17, and Bryce Hendrickson.
A court document says the Facebook messages were "threats made by both parties."
Police said Bryce Hendrickson, Shively and the three others went to Hamad's house, resulting in a fistfight between Hamad and Shively.
When the fight ended, Hamad went into his house and got a handgun as the five returned to their van. Hamad then came out and fired at the five, police said. Hamad also went back into the house one time, reloaded and came out firing again, police said.
Hamad has claimed self-defense, but prosecutors say Ohio law required him to retreat.
Besides the shootings, Bryce Hendrickson is mentioned in a police report from July 21 in which his mother reported feeling threatened by a Facebook message she says Bryce posted about her.
Chris Becker, assistant county prosecutor, said the gag order instituted in the case by Judge Ronald Rice prevented him from commenting when The Vindicator asked whether Bryce Hendrickson's death might cause a delay in Hamad's trial date.
Geoffrey Oglesby, one of Hamad's attorneys, did not return a call seeking comments.
More like this from vindy.com