Repair work underway on clocks, bronze bell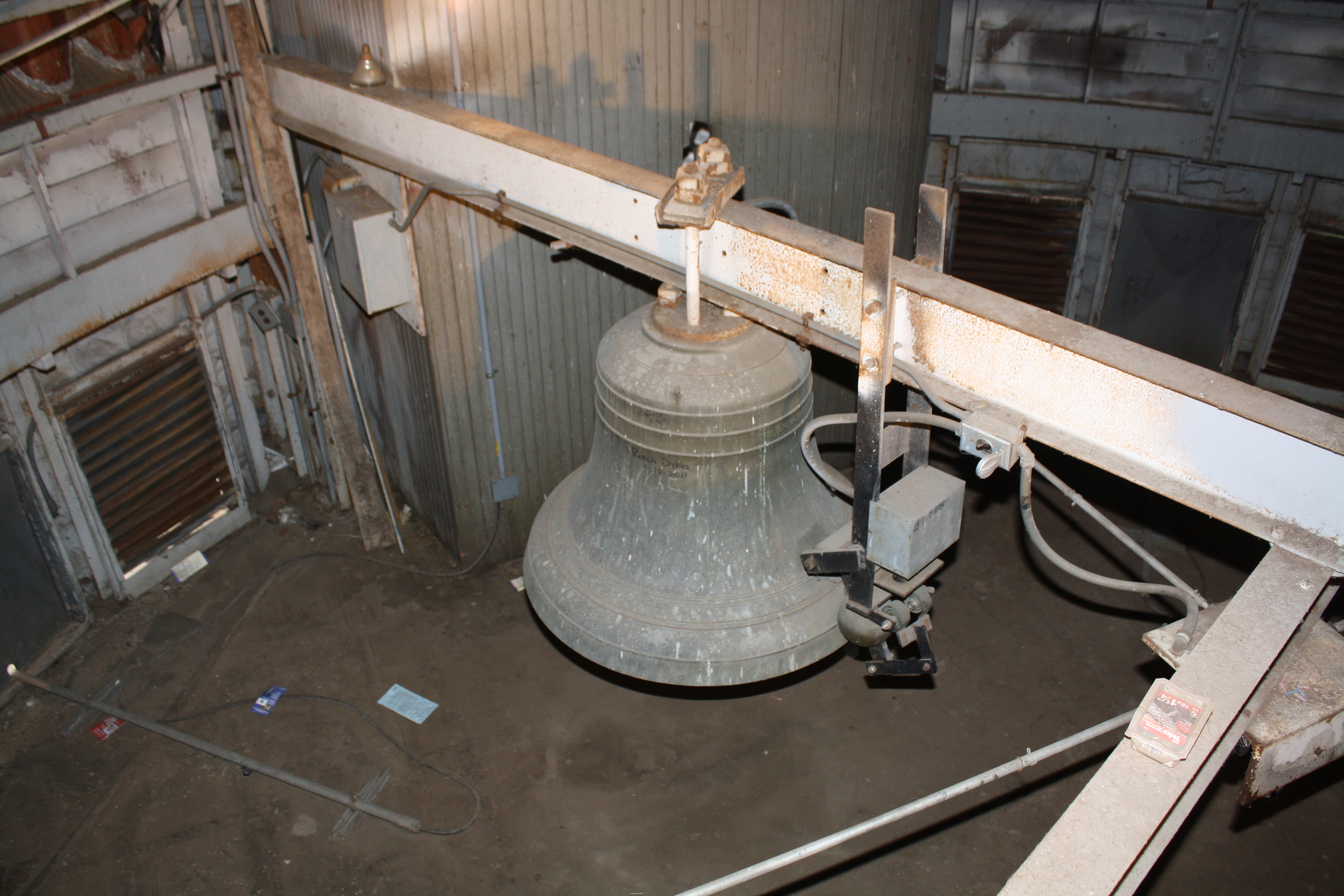 ---
By Ed Runyan
WARREN
Work is underway to repair the four clocks and ringing equipment for the 1,500-pound bronze bell in Trumbull County Courthouse dome.
The clocks and bell are thought to be the original equipment installed when the courthouse was built in 1895.
The clock has not kept accurate time in recent years, and the bell has not worked for about 20 years, officials estimate.
Julie Green, county grant writer, applied for $20,000 in capital-budget money in late 2015 to fix the clocks and bell, but the request was refused.
A recent conversation between officials at the county commissioners office and at the courthouse produced a decision that about $24,000 in "special projects" fees paid by people whenever they file a civil suit at the courthouse would be used to pay for the repairs.
Common Pleas Court Magistrate Tony Cornicelli, who is also court administrator, said workers from the Verdin Co. of Cincinnati have removed the hands from the clock as one of the first steps in the renovation.
The Warren Daily Chronicle reported that the bell, which was operated with ropes, arrived in November 1896 and could be heard the following month.
The four clocks began to operate Jan. 25, 1897.
"The tone of the clock bell is pleasing and penetrates to be heard throughout the city," the newspaper reported Dec. 14, 1896.
Cornicelli said some aspects of the bell's ringing have not been decided, such as how many times it will sound.
Bell sounds have been heard coming from the courthouse in recent years, but not because of the bells. The Warren Rotary Club purchased a digital carillon a couple decades ago.
The carillon generates sounds intended to emulate a bronze bell. It has played hymns and melodies through eight speakers near the clock and bell tower.
Cornicelli said the carillon also has not worked in recent months, but that also will be repaired so that the sound of the real bell and the sound of hymns and melodies from the carillon can both be a part of the downtown experience.
More like this from vindy.com