Schools CEO is reconsidering a teacher evaluation system recently implemented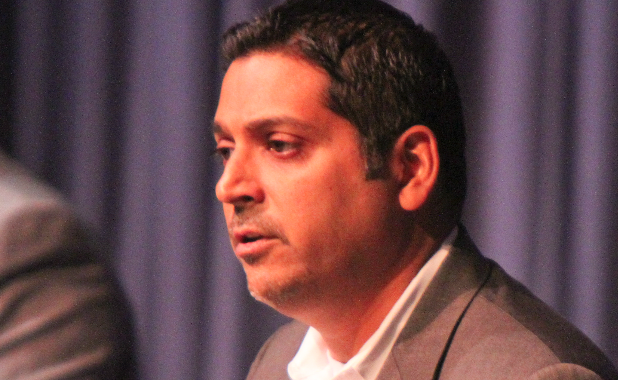 ---
YOUNGSTOWN
Youngstown City Schools CEO Krish Mohip is reconsidering a teacher evaluation system recently implemented.
Earlier this month he unveiled a new evaluation system that included "shared-attribution measures," or student-growth measures that can be attributed to a group – in this case, the school district as a whole.
But after a survey revealed 56 percent of teachers who responded are not in favor of shared attribution, Mohip said during Wednesday evening's CEO Update meeting that he's decided to "take a pause and reach out to the schools" to see which system is more favorable to the district.
"I truly do want to listen to the teachers," he said.
The shared-attribution measure would reflect the district as a whole in each teacher's evaluation. In other words, poor performance by the district as a whole will be reflected on each teacher's evaluation. Fifty percent of the evaluation will be based on individual success via walk-through evaluations, and the remaining 50 percent will reflect district progress.
Although Mohip is considering re-examining shared-attribution evaluations, he still wants the district leaders to set goals for teachers to meet, and those goals will be aligned with national averages.
"If we set the targets, we are not going to water those targets down," Mohip said. "Targets should be how the child should perform based on a national average. The argument that Youngstown students shouldn't be held to that standard makes me sick to my stomach. I don't want to be a CEO in a system that believes that. The targets should be what an average child should be able to learn in a set amount of time. The change has to hold our teachers, our students and our entire district accountable."
Larry Ellis, Youngstown Education Association president, said the teachers union still believes the teachers best know the needs and capabilities of the students.
"No one in the district knows the unique needs and abilities of our children better than the teachers; therefore, we believe that it is the teachers who should be setting growth targets for their students," he said.
Mohip said during Wednesday's meeting that his reasoning behind the new evaluation was to encourage collaboration among teachers to share a common goal – bettering students' literacy skills.
"If we believe reading is fundamental for students to be successful in life ... we cannot help children come to be college and career [ready] unless they have learned the basic components of reading," Mohip said. "No matter what you teach, it is dependent upon how well students learn and how much improvement they have in literacy skills."
In other business, Chief Financial Officer Greg Slemons announced the district incurred a $2.5 million cost of relocating administration out of the I.L. Ward building into East High and renovating the Ward building to house Youngstown Early College students in the future.
Murphy Contracting of Youngstown will be doing the work at Ward, which is expected to be completed by June 2018 and ready for students by August 2018.
Also, Youngstown schools will add 25 new buses to the transportation fleet.
The district purchased five buses outright and leased 20 buses for a cost of $1.7 million, Slemons reported.
Slemons said in obtaining new buses the district will cut down on maintenance costs.
"Over the next six years, we hope to put 43 new buses on the road, which is more than half of our fleet," he said. "So, after six years, we will have replaced our aging fleet and still have kept the budget in tow."
More like this from vindy.com