Mystery enthusiasts crack case at the library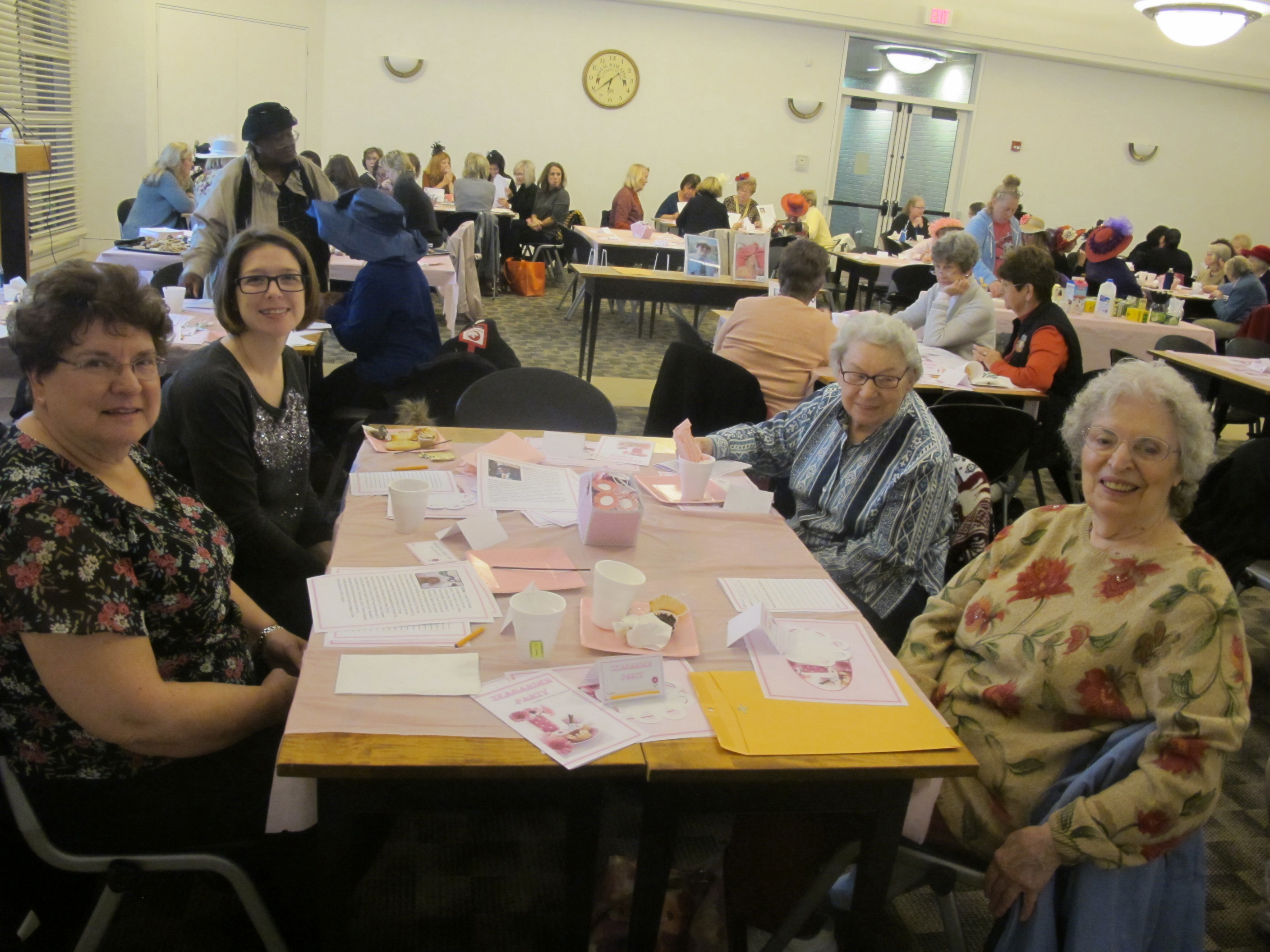 ---
By ZACK SHIVELY
The Austintown library hosted a murder mystery party in the large meeting room on Oct. 30 for 96 participants.
Librarian Lindsay Platt, who runs the branch's "Tea and Mystery" book club, organized the event and wrote the murder mystery. As with the book club, the library provided tea for the event. They also had a cookie table.
Librarian Nikki Puhalla assisted Platt the night of the event and helped the event run smoothly. Platt's daughter, Alexandria Platt, also helped her and played the role of victim by laying under a "body bag" to give a demonstration of the murder scene.
Lindsay Platt gave three groups of information to the participants in the party. She gave them statements from the several suspect characters to start. Then, she handed them a newspaper article, crafted by her, detailing the news of the death. Lastly, she handed out 20 clue cards.
Those participating in the event sorted through the information to come up with the correct details. They had to guess the murderer, murder weapon, motive and reasoning of what clues led to their conclusion.
The newspaper article and murder scene gave the participants a multitude of clues and red herrings. Alexandria Platt rested on the ground by a potted plant as the murder victim surrounded by possible murder weapons, including a knife, brick, pool noodle and the plotted plant itself. The newspaper included a main story about the murder, an obituary for the victim, a crossword puzzle, and a "Dear Abby" column.
The event had two contests for library gift baskets. Lindsay Platt had a best dressed contest where the people at the event voted for the best costume. The other contest winner won the best guess contest, where people competed to most accurately solve the case.
Platt also drew names from a basket for the winners of the door prizes. The 22 winners received the centerpieces from tables, which included a nice glass and a paper craft that she made.
This event marked the first time Platt had done a murder mystery, but other librarians and branches of the PLYMC have hosted murder mystery parties in the past.
More like this from vindy.com
November 24, 2017 midnight