James Vint Jr. was sorting through items donated to the family by the community when the fire broke out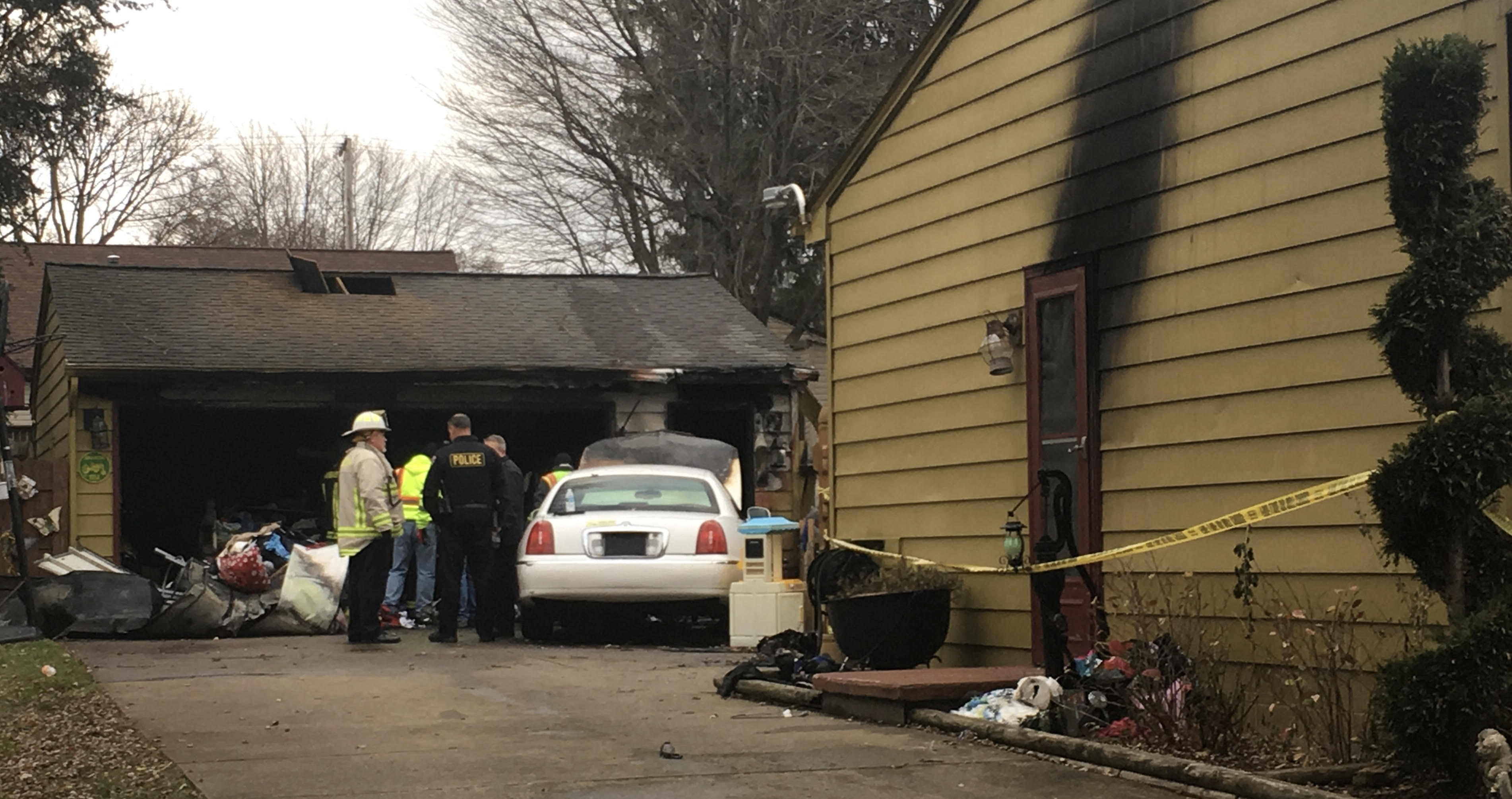 ---
By SAMANTHA PHILLIPS
HUBBARD
A family recovering from the heartbreak of a fire that destroyed their home is struggling to cope with a second tragedy within a week.
James Vint Sr. of Niles confirmed his son, James Vint Jr., 45, died late Wednesday afternoon at Sharon Regional Medical Center, where he was taken in critical condition.
He was trapped in a garage fire on the same property where a fire destroyed his Simler Street home on Nov. 16.
The tragedy overwhelmed many neighbors and first responders.
"This is absolutely horrible, especially for the family. It's usually a quiet neighborhood," said Kari Lape, a next-door neighbor.
Family members told The Vindicator they were too shocked by Vint's death to talk Wednesday night.
Ron Stanish, Eagle Joint Fire District chief, said it appears Angie Vint dropped her husband off at the garage with clothing that was donated to the family during a collection drive Monday.
Liberty Fire Chief Gus Birch said Liberty firefighters were the first on the scene. He said they got a call about 2 p.m. a garage was on fire.
He said police heard a man screaming for help inside the garage.
"They tried to make entry, but the fire was too intense," he said.
When firefighters arrived, there was heavy smoke coming from the garage, said Stanish.
Stanish said there was a lot of clothing in the garage. "All the utilities in the garage were disabled," he added.
The Eagle Joint Fire District received mutual aid from Liberty and Brookfield's fire departments.
Vint's brother-in-law, John Demetruk, arrived as the firefighters investigated the scene. He said he was saddened to see two tragedies happen to the family in a week.
Demetruk said James was a great guy.
Neighbors also were saddened by the turn of events.
"We heard the cops pounding on the door of the garage and then we heard them pounding on the roof. We heard someone yelling that there was somebody in there," said Lape.
"It was really smoky. It's amazing how fast the fire spread.
The State Fire Marshal's office will conduct an investigation of the garage fire. Stanish said the local fire departments haven't determined the exact cause.
Lape's husband, Rick, said he knows the Vint family well.
"They're nice people," he said. "This was definitely a freak accident. Things like this really put into perspective what's important in life. It's devastating."
Terri Frank, a neighbor whose backyard faces the back of the Vint house, said Vint's wife was outside with the police when they found her husband's body under a truck.
"I don't know if he was working on the truck or something. This is so terrible," Frank said. "Hubbard has been really supportive of them. James told us they had enough clothes from the drive to last five years. They were bringing some to the garage since they have been staying at a hotel."
In the house fire, three dogs and a bird perished. James, his wife, and their three children – ages 11, 12 and 17 – escaped.
More like this from vindy.com