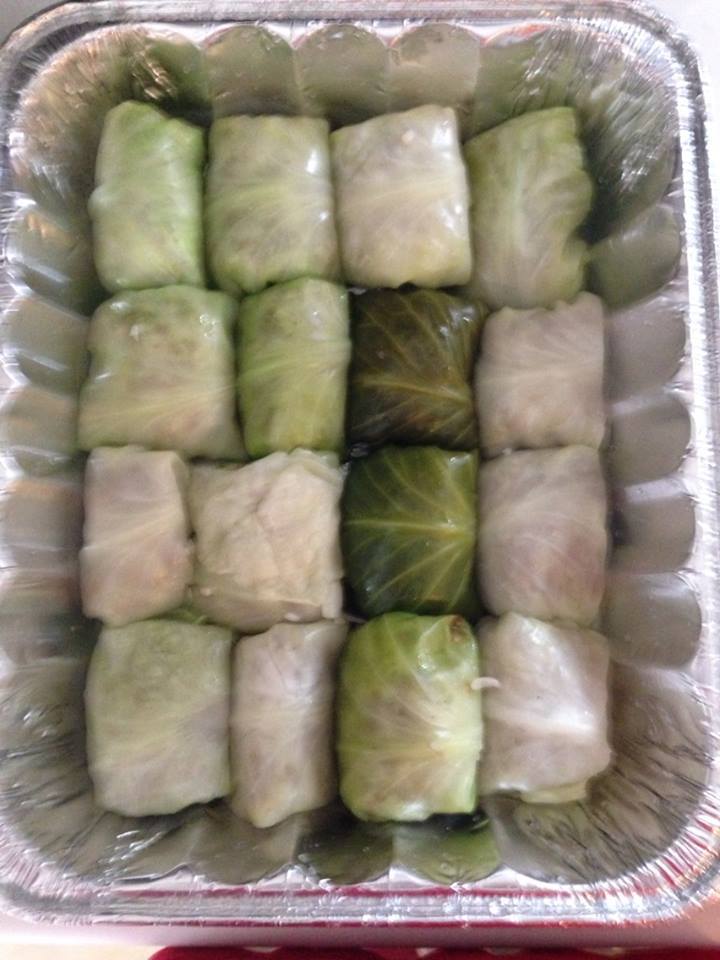 ---
FRIDAY
Christ the Good Shepherd Church, 633 Porter Ave., Campbell, will host Friday pirogi sales. Call in orders to 330-755-1316 Thursday and Friday from 8 a.m. to 11 a.m. with pickup from noon to 1:30 p.m. Friday. Choose potato, kraut or prune pirogi at $6 per dozen.

SATURDAY
Aut Mori Grotto will host its monthly all-you-can-eat pancake breakfast from 9 a.m. to noon at the Grotto Hall, 563 N. Belle Vista Ave. Menu also will offer link sausage, scrambled eggs, sausage gravy and biscuits, potatoes, coffee and juice. Cost is $6 for adults, $3 for children under 12 and children under 3 eat free. Proceeds benefit Grotto charities and building fund. For information, call Pudge at 330-629-9679 or Bonkers at 330-519-1579. Carry outs are available.
North Lima Mennonite Church, 90 Mennonite Drive, will host an all-you-can-eat breakfast buffet from 7 to 10 a.m. for a donation. Menu includes eggs, pancakes, french toast, sausage, potatoes, homemade pastries, sausage gravy and biscuits, peppers and mushrooms, coffee, orange juice and other beverages. For information, call the church at 330-549-2333.
SUNDAY
Pacentrano Club, 2629 Craiger Ave., will serve spaghetti dinners from noon to 4 p.m. every Sunday during football season. The dinners are $8 each for sit-down or $9 each for takeout. For information or to place takeout orders, call 330-788-3393.
TUESDAY
Sts. Peter & Paul Ukrainian Orthodox Church will sponsor a free neighborhood community dinner from 4:30 to 7 p.m. at the Orthodox Center, 1025 N. Bella Vista Ave.
TAKING ORDERS
Holy Apostles Parish at Sts. Peter and Paul Croatian Church, 421 Covington St., is taking Christmas and New Years carry-out orders for homemade stuffed cabbage. Cabbage comes in a foil pan, and may be heated to serve or frozen for future use. Cost is $25 per dozen. To order, call Peggy at 330-746-6754. Last day to order is Dec. 4. Pickup is from 10:30 a.m. to 1:30 p.m. Dec. 10.
St. Anne Ukrainian Catholic Church, 4310 Kirk Road, Austintown, is taking orders for nut, apricot, nut and raisin and poppyseed kolachi. Deadline to order is Dec. 2. Pickup will be from 5 to 6 p.m. Dec. 9.
St. Lucy of Christ the Good Shepherd Parish is taking orders for homemade Italian wedding soup through Dec. 3. Cost is $9 per quart. Orders may be made by calling 330-755-6801, 330-755-5438 or 330-755-3617. Pickup will take place from 11 a.m. to 3 p.m. Dec. 4 at the Palermo Banquet Center, 394 Tenney Ave., Campbell.
St. John Orthodox Church, 301 Struthers-Liberty Road, Campbell, is taking orders for its Christmas kolachi sale through Friday. Apricot, cheese, lekvar, nut and poppy seed are available for $11 each. Call Maureen at 330-727-7323 to place an order. Pickup will be from 3 to 6 p.m. Nov. 30 and Dec. 1 at the church.
UPCOMING
Christ the Good Shepherd Parish will host a "Vilija Dinner" sponsored by St. John the Baptist Cultural Society from 4 to 7 p.m. Dec. 3 at St. John the Baptist Church, 159 Reed Ave., Campbell. There will be a social hour with appetizers, followed by dinner and desserts. Cost is $25. For information and tickets, call Mariann at 330-755-1979.
First Congregational Church of Wayne, Ladies Missionary Society, is sponsoring a Cookie Dash from 11 a.m. until sold out Dec. 7 at Wayne Town Hall, corner of state Routes 322 and 193, Wayne Center, Ohio. Homemade cookies will sell for $3.50 per dozen.
St. John Philoptochos will host a cookie walk from 10 a.m. to 2 p.m. Dec. 9 at St. John Greek Orthodox Church, 4955 Glenwood Ave., Boardman. There will be Greek pastries, varieties of Christmas cookies (by the dozen) or assorted cookie platters available. For information, call Kim Wagner at 330-720-9805.
Smith Corners United Methodist Church will host a free pancake, sausage and egg breakfast from 9 to 11 a.m. Dec. 9 at 3000 S. Canfield Niles Road. Donations accepted and the proceeds will benefit World Service Projects.
A listing of food sales and dinners is published Wednesday. Please submit information for takeout and sit-down dinners to the Society Department before noon Monday.
More like this from vindy.com