Collection drive aids Hubbard family after loss of house and pets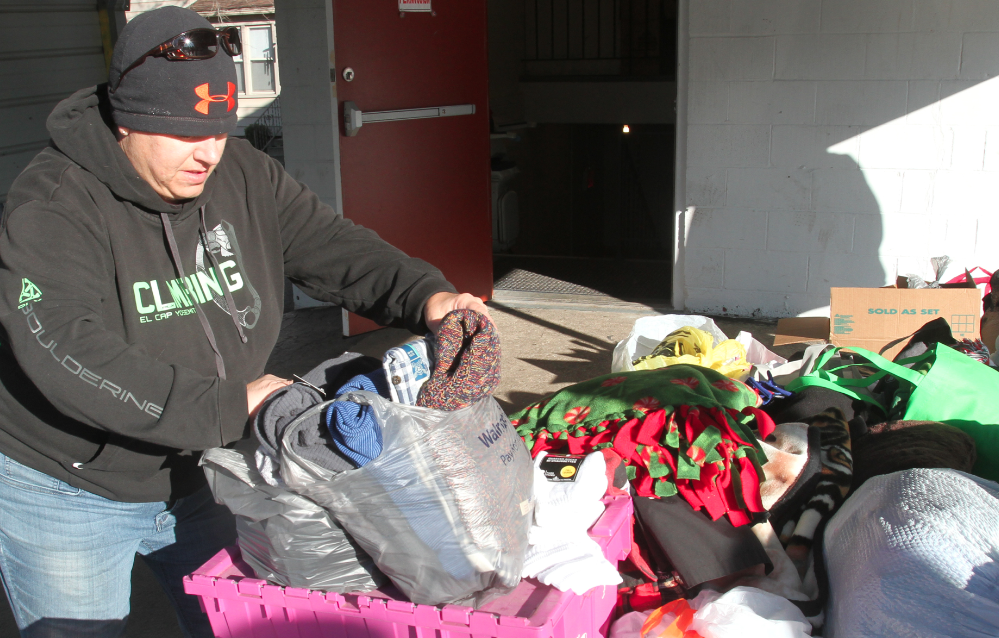 ---
By SAMANTHA PHILLIPS
HUBBARD
Angie Vint was in tears as she described her appreciation for the thousands of dollars and several bags of donations that were dropped off at a Hubbard VFW collection drive Monday.
"I'm at a loss for words," she said. "These are happy tears. We feel very loved and overwhelmed by the community, it's so amazing. I'm very thankful and greatly appreciative."
The Vint family of five – parents and children age 11, 12 and 17 – lost its Simler Street home after a fire Thursday morning. Everyone in the family is safe, but three dogs and one bird died.
The collection drive was set up by Christina Cozza-Stroup of Coitsville, who had her car worked on by James Vint a few years ago. She said she recognized him and knew she had to do something to help.
Within a couple of days, she secured the Hubbard Veterans of Foreign Wars as a venue for the drive and started spreading the word.
Monday evening, she estimated there was about $4,000 donated in cash and gift cards, including $600 from the VFW. There were enough bags to fill the carport area on the side of the building.
Cars lined West Liberty Street trying to get to the drive, and there was a steady stream of vehicles coming to drop off donations throughout the day.
Jackie Jones of Hubbard said she donated clothes and blankets because she felt worried for the family, especially since the fire happened right before the holidays.
"Nothing matters more than people," she said. "Hubbard is a very small networking community that will take care of each other regardless of what happens. It's amazing, the kindness that comes from people."
Sharon Summers of Hubbard said the Vints' story hit her especially hard because she has a daughter who is Katie Vint's age, and she said she couldn't imagine losing her dog the way the Vint family lost its pet.
"It's a hard time for them, especially around the holidays," she said.
Ed Morell of Hubbard said the city's residents always take care of one another in times of tragedy and will continue to check in on the Vints for weeks.
"It was a call for help from someone in Hubbard, therefore, everyone in Hubbard answered the call," Morell said.
Cozza-Stroup said everyone helped in their own way. Some donated large sums of money, one woman bought a new outfit for each member of the family and another woman offered to give the family a rescue-shelter dog.
This isn't the first time Cozza-Stroup has stepped in to help a hurting family. A few years ago, Cozza-Stroup organized a collection drive at the Donald Lockett VFW for a Coitsville family who also lost its house.
Volunteering is a big part of Cozza-Stroup's life. She said she can't work anymore because she has a lesion in her brain, so she spends her time volunteering by having events such as this and taking her dog to help with search and rescues.
"I didn't want to be one of those people that just sits around, I just wanted to do something to help those who need it. Especially since this happened right before the holidays, I had to help," she said.
The Vint family is still staying at a hotel and hopes to rebuild a new home by spring.
More like this from vindy.com