OSP trying to figure out who was driving in fatal crash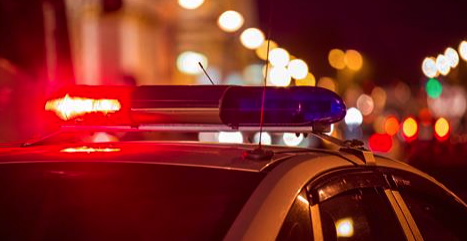 ---
By Joe Gorman
CANFIELD
State troopers are trying to determine who was the driver of a car that was involved in a fatal accident early Saturday.
Lt. Jerad Sutton of the Canfield Post of the Ohio State Highway Patrol said a passer-by called 911 about 3 a.m. as she went past the scene of a one-vehicle accident on Shields Road that killed 23-year-old Ryan Lanzo, but no one involved in the accident called.
"To my knowledge, there was only one 911 call made," Sutton said.
The 911 caller reported seeing the vehicle that crashed and another vehicle at the accident scene, but the only call came from the passer-by, Sutton said.
Lanzo was taken to the urgent-care facility in Austintown, where he was dropped off by a relative of Michael Malvasi, 27, of Canfield.
Lanzo was dead when he was at the urgent-care facility. A deputy from the Mahoning County Sheriff's Office answered the initial 911 call about 3 a.m., but when they saw no one in the wrecked Mercedes Benz SUV, dispatchers began calling local hospitals for any reports of accident victims.
That is how they were able to track down Lanzo, Sutton said.
Sutton said the SUV is registered to Malvasi and was a little over a mile from Malvasi's home when it crashed. Reports said the SUV went off the right side of the road after failing to negotiate a curve, hit a tree and overturned.
The Malvasis have been cooperating, Sutton said. On the initial call, the caller asked a dispatcher if anyone had reported the accident.
"I was just calling to see if anyone reported an accident on Shields Road in Canfield," the woman asked.
"No. Nobody has yet," the dispatcher replied.
The woman who called 911 said she saw two cars on Shields Road between state Routes 46 and 62 in the yard of a home and they both appeared to be damaged.
"There are two cars in the front yard. Both the cars are pretty banged up and someone is lying on the ground," the caller said.
The caller said there was a white sedan and a black vehicle, but she did not know the makes or models of the vehicles.
Christian Rinehart, who owns Suzie's Dogs and Drafts, said investigators pulled the surveillance footage from his Boardman location and other nearby businesses.
A man who may have been Malvasi can be seen on surveillance footage ordering one beer, which he didn't drink before leaving at 11:50 p.m., Rinehart said.
In August, city police served a search warrant at Malvasi's Timber Run Drive home as part of a drug investigation and seized some evidence of marijuana trafficking, according to reports. No charges have been filed.
A police spokesman said Monday they are awaiting lab results before conferring with prosecutors to see if any charges will be filed.
More like this from vindy.com