Officials to ask state to review CEO's dealings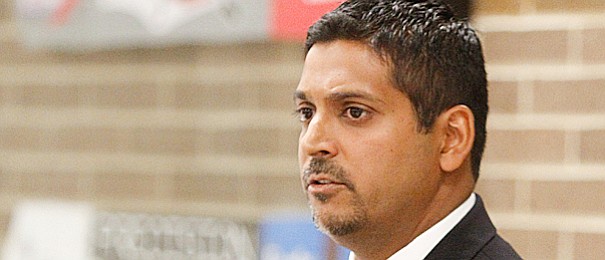 ---
Staff report
YOUNGSTOWN
Legislators plan to ask the Ohio Ethics Commission to review Youngstown schools CEO Krish Mohip's conducting business with a company that partnered with a firm for which he was a paid consultant.
Ohio Reps. Michele Lepore-Hagan of Youngstown, D-58th, and John Boccieri of Poland, D-59th, released a statement Sunday concerning the legality of the Youngstown Plan.
This was in response to a story in Sunday's Vindicator revealing Mohip was a paid consultant for Education Research and Development Institute during the time he contracted with partner company Curriculum Associates for iReady. Mohip said he reaped no economic benefit from Curriculum Associates for choosing its product.
Lepore-Hagan and Boccieri said in the statement the Youngstown Plan enacted under House Bill 70 in 2015 that required a CEO be appointed to run the public schools made it difficult for taxpayers to hold the CEO accountable. The law also diminished the role of the publicly elected school board.
"The question that needs to be answered is, 'Does that include personal enrichment?'" Rep. Lepore-Hagan said.
"This news demands a thorough look at the plan again," Boccieri added. "The state would not let any of the 600 superintendents receive a paycheck from a vendor they were using taxpayer dollars to purchase services from – there are just no clear boundaries in this case."
The thorough look Boccieri mentioned will involve the ethics commission to "determine if any relevant ethics rules need to be tightened. If the answer is yes, the legislators plan to introduce legislation to make the corrections promptly. A similar state takeover is underway in the Lorain School District and any ethics rule changes would affect that district as well," the statement says.
Sen. Joe Schiavoni of Boardman, D-33rd, a candidate for Ohio governor, also released a statement Sunday.
"This is one of many negative outcomes we predicted when Gov. Kasich gave an unelected CEO total control over Youngstown schools," he said. "We have no way of stopping these CEOs from doing favors for corporations that helped them in the past. But the real problem is bigger than one situation or even one dangerous law.
"Bottom line: When profit becomes part of the equation, the focus becomes money instead of education. ... You can't provide the best tools for a bright future when your motive is money."
More like this from vindy.com