Ohio should deny parole to two Trumbull killers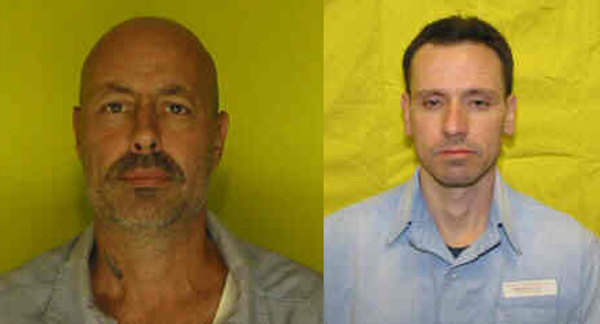 ---
Nearly 30 years later, the grisly cold-blooded murder of a young Weathersfield Township man at the hands of his brother and friend still shocks the senses.
It was Feb. 24, 1988, when two 19-year-old men – Jeff McClure and Mark Badilo – lured Mark's brother, Tim, to McClure's Broadway Street home in the township.
There they carried out what McClure called their "professionally planned" killing with utmost precision. McClure struck Tim Badilo in the head with a pool stick before Mark tackled his brother, Tim, and wrestled with him. Before long, Tim was strangled with an elastic strap from a pair of suspenders, evidence in the case indicated.
McClure and Mark Badilo then placed the body in the trunk of Tim's vehicle and later drove it to a remote field in Hubbard Township, where they doused gasoline in the trunk and burned Tim's body in an attempt to destroy all evidence.
For three years, the cunning killers reasonably believed they had gotten away with murder. It was not until a former friend of the killers' stepped forward to acknowledge Tim's death was hardly a suicide, as had been believed. Had he not spoken out, the two murderers today likely would still remain at large.
When finally brought to justice in Trumbull County Common Pleas Court later that year, the two got their just deserts. They were convicted of felony arson, abuse of a corpse, obstruction of justice and, of course, murder.
They were each spared the death penalty for the premeditated and savage crimes and were sentenced to a prison term of 15 years to life. Then and now, that degree of mercy afforded by the state's judicial system should be deemed more than sufficient.
We therefore join veteran Trumbull County Prosecutor Dennis Watkins in urging the Ohio Parole Board to deny the release of McClure and Badilo in their latest quest for freedom.
Watkins made that case last week before a meeting of the full parole board considering release of McClure and Badilo. We're certain the county prosecutor argued firmly, based on the brutality of the crime and the threat posed to the informant responsible for reigniting the cold case.
LIE-DETECTOR REQUEST
In addition to his plea for continued imprisonment of the killers, Watkins also put forth a rather novel request. He asked the Ohio Department of Rehabilitation and Correction to administer a lie-detector test paid for by Trumbull County as part of the process for their consideration for release.
Watkins, who is closer to the case than nearly anyone, has lingering doubts on whether the whole truth has come out.
"I think there is more behind this murder than has been disclosed," he said. Specifically, the county prosecutor has proposed that Badilo and McClure be required to answer three questions on a polygraph test:
Have McClure and Badilo been totally truthful with the parole board when describing the murder and reasons behind all of the crimes associated with it?
Do they still think about or plan revenge against their friend or anyone else who turned them in?
Did Mark Badilo profit financially from the murder of his own brother?
The seasoned chief legal officer for Trumbull County argues that even if the two are granted parole, they should still be subjected to the interrogation. He also cited precedents for the request from other jurisdictions and cited a section of the Ohio Administrative Code that he argues would allow the use of lie-detector tests in cases such as this one.
On the other side, the convicts and their allies argue the two have matured in prison and are remorseful for the crimes they committed and their impact on the family and loved ones of Tim Badilo. They also argue that the board has released far more dangerous criminals who were sentenced to life in prison.
Despite such pleas, history is on the side of Watkins. Precedent makes it improbable that the parole board will grant their requests. Over the past few decades, the panel has become much more reticent to approve parole for convicted felons.
The number of inmates released on parole each year has dropped from thousands to dozens, and about 8,500 prisoners remain under the Ohio Parole Board's jurisdiction, according to the Correctional Institution Inspection Committee.
In 1998, 5,488 prisoners were paroled, but by 2013, only 61 were freed after serving on average 18 years in prison.
Both four years ago and six years ago, members of the parole board did the right thing by rejecting the release of McClure and Badilo. In the name of justice for all in our state, they should do likewise this year as well.
More like this from vindy.com