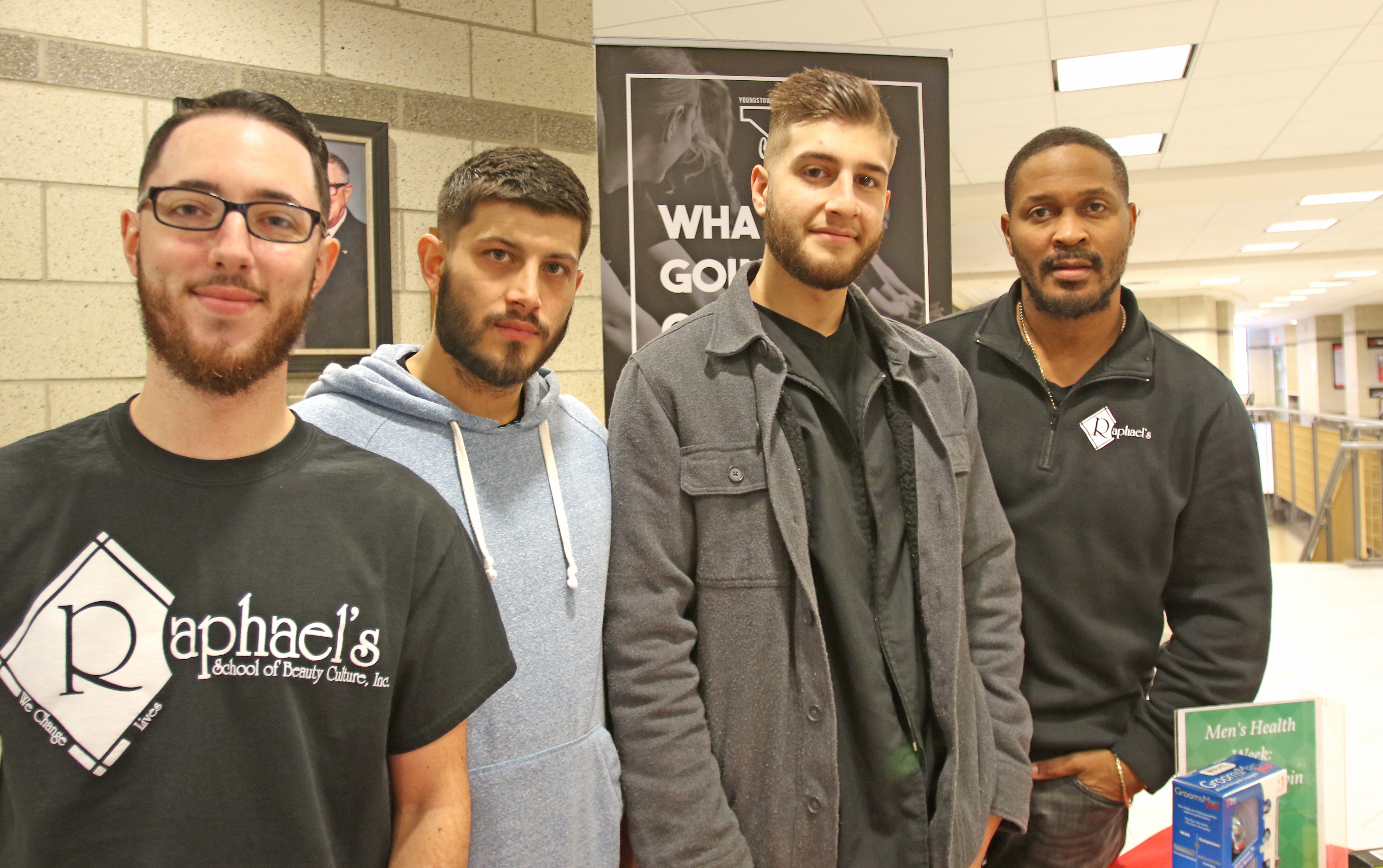 ---
Staff report
YOUNGSTOWN
Young men at Youngstown State University had the opportunity Friday afternoon to learn how to grow and maintain fantastic facial hair.
Raphael's School of Beauty Culture students and their instructor hosted Don't Fear the Beard, an event dedicated to helping men participate in Movember, at Andrews Student Recreation and Wellness Center on campus.
Movember, or No-Shave November, is the men's version of October's Breast Cancer Awareness month, explained Raphael's student John Fedelia.
Men are encouraged to forgo shaving their beards for the month of November.
"Movember promotes prostate cancer awareness," Fedelia said.
Raphael's instructor Manuel DuBose said he enjoyed simply being able to help young men look good.
"On a college campus there are just a lot of young males out on their own just grooming their beards, and we are here to provide tips and whatever they may need," he said.
Derek Takacs, Raphael's student, echoed DuBose's sentiment.
"We can't have [students] looking all raggedy," Takacs said.
Being able to help others is something that drives Raphael's students to host events such as Don't Fear the Beard, Takacs added.
"We change lives by making people look [good]," he said. "We get them looking like a million bucks."
More like this from vindy.com