Girard continues support for Leo family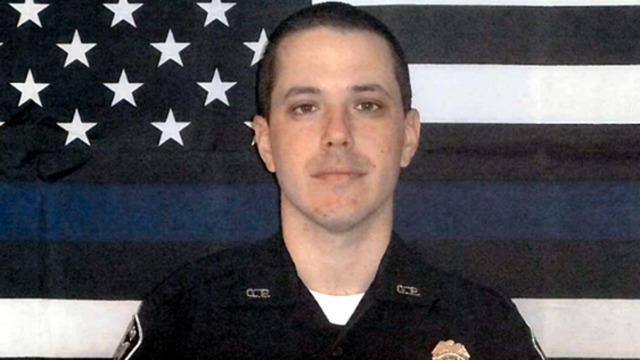 ---
By SAMANTHA PHILLIPS
GIRARD
Thousands of dollars have been donated to a memorial fund for Girard police officer Justin Leo, who was killed last month in the line of duty.
Leo was shot while answering a domestic call Oct. 21. After Leo's death, Police Chief John Norman said people poured into the police department to donate money for Leo's family.
The department streamlined the process by creating a memorial fund at Farmers National Bank in Girard.
As of this week, Norman said there is about $7,000 in the account, not including donations made by local business fundraisers.
"It's amazing. You know, it really means a lot to me and a lot to the Leos, the outpouring of help," Norman said.
Norman said he and the Leo family would like to set up a scholarship fund for a Girard High School senior in Justin's honor.
"No amount of money will resolve what happened, but if we can establish this fund and it helps a child succeed in life, then that's the goal," Norman said.
Girard police will not release details of the police call to 408 Indiana Ave., including the name of the city officer who shot and killed the suspect, Jason Marble, after he shot Leo, referring comment to the Ohio Bureau of Criminal Investigation, which is continuing its probe.
Leo's parents, David and Pat, were both lifetime educators. David, scholarship chairman of the Trumbull County chapter of the National Association of the Wolves, said he would like every dollar from the fund to go toward a scholarship.
David added that he and his wife have received an outpouring of support from people all over the country and generosity from the Valley.
Local businesses such as Jimmy's Italian Specialties and Kravitz Deli had fundraisers for Justin's family. Justin often stopped in both stores for lunch.
Jimmy's raised $5,927 and Kravitz raised $1,006 for the Leo family. Jack Kravitz, owner of Kravitz Deli, said the Leo family requested the money it raised go to the National Association of the Wolves scholarship fund.
"We really wanted to do something for him because he was a friend of the staff," Kravitz said. "So it was important for us to honor him in some way."
More like this from vindy.com