Boardman Park has a night for mothers and sons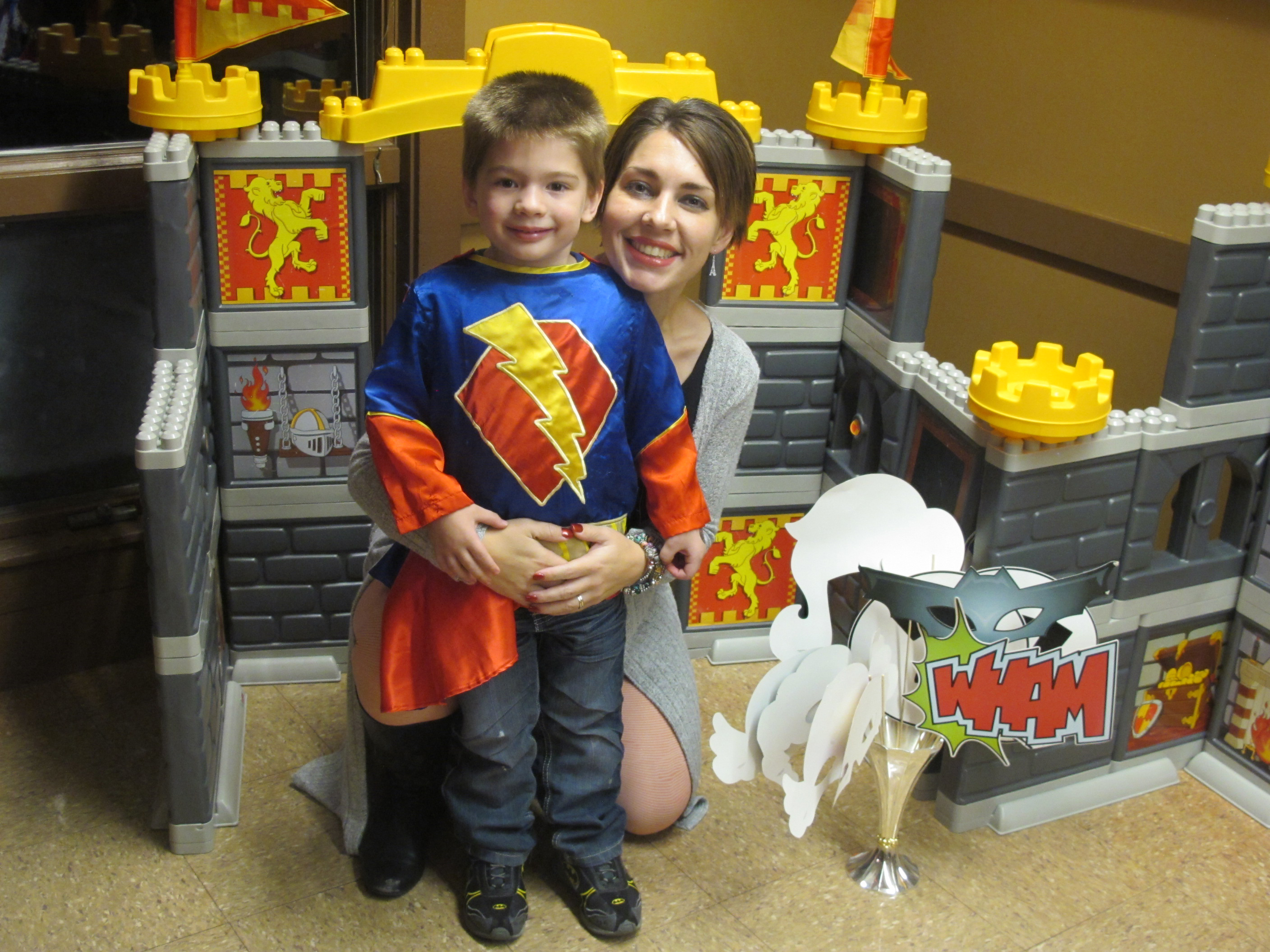 ---
By ZACK SHIVELY
Boardman Park hosted its Mom and Son Date Knight event on Nov. 8 and 9 at the Laricca Family Community Center
Karen McCallum, Recreation Director at Boardman Park, organized the event to have a superhero theme. The theme played out in each event of the night and the dress of the families.
The superhero theme comes from the event title. The spelling of knight is used as a pun to show that the son is the mother's knight in shining armor, or hero.
The event began with the opportunity to color, eat and take professional photos. Mike Sanko Photography took the professional photos and printed them during the event for the mothers.
After the moms and sons had their dinner, they moved into another room for a series of activities. McCallum set up six different events: an obstacle course, target training, super breathe challenge, create a shield and a photography station.
The obstacle course asked children to bounce on large hopping ball. The target practice had the children throwing discs onto a cornhole board. The moms went up against their moms in the super breathe challenge, where they blew through a straw in order to move a balloon back and forth. The children colored a shield at the shield station. Lastly, the sons got their picture taken with superheroes from Spectacular Party Entertainment.
McCallum sometimes played songs while the moms and sons moved from one station to another. For example, she played "The Chicken Dance" and everyone danced along with the song.
The park has offered the Mom and Son Date Knight for five years. This year's event sold out both nights before the day of the event. The park received volunteer help from Boardman High School's PANDA and Emerging Leaders clubs.
Boardman Park aims to have a diversity of events for families in the community. They are currently gearing up for their Christmas events.
More like this from vindy.com