Eighth-grade fun at Ursuline High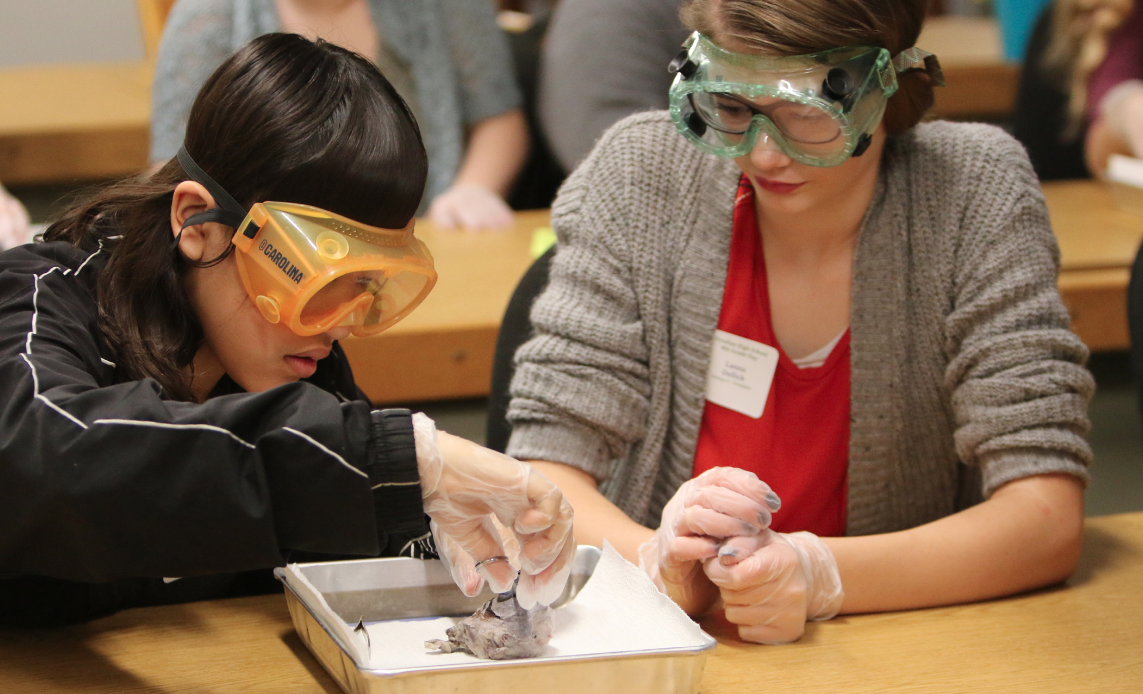 ---
Staff report
YOUNGSTOWN
More than 100 students from 12 elementary schools attended Ursuline High School's Eighth-Grade Day on Tuesday.
Students were invited to learn about Ursuline's academic, extracurricular and spiritual offerings.
"Ursuline has hosted Eighth-Grade Day for the past 30 years," said Principal Matthew Sammartino. "It provides prospective students the opportunity to learn about all that Ursuline has to offer in a fun and relaxed setting and introduces them to their future classmates – the class of 2022."
Seeing new students is one of Assistant Principal Maggie Matune's favorite parts of the day.
"We [get to] welcome new students to the Ursuline family and showcase our outstanding students and programs," she said.
The students were fans of the Wick Avenue school's many activities.
Kayelyn Crofford, St. Charles School eighth-grader, said the selfie/scavenger hunt served as a useful activity.
"I loved meeting new people and going on the selfie/scavenger hunt so I could learn how to find places at Ursuline," she said.
Eighth-graders Glenn Christopher of Holy Family School and Daniel Smith of St. Christine's enjoyed a different aspect to the day: socializing.
"I liked talking to current Ursuline students about sports and classes," Glenn said. "They are honest about what high school is like."
Daniel agreed.
"It was just a fun day," he said. "I got to meet a lot of people I'll be going to school with."
More like this from vindy.com