Drummond sets hometown show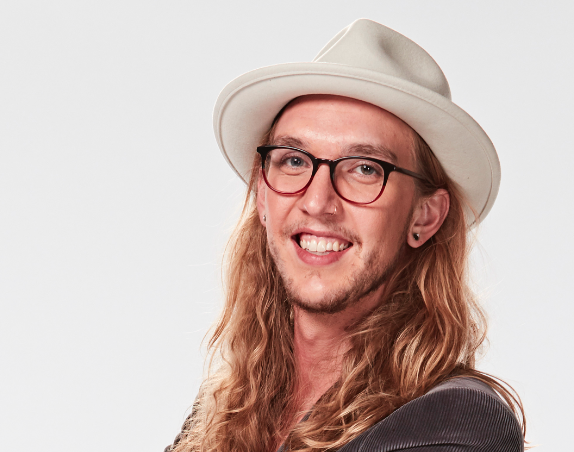 ---
By GUY D'ASTOLFO
WARREN
Fresh off his appearance on NBC's "The Voice," Warren native Dennis Drummond will return to his hometown for a Nov. 24 show.
Drummond, 27, has been working as a guitarist and background singer in Nashville, Tenn., where he has lived for the past five years. He was a contestant on "The Voice" last month, and survived a couple of rounds before being eliminated Oct. 30.
The Berklee College of Music graduate said he received an outpouring of support from his hometown during his run on TV. His show on the day after Thanksgiving at the Hippodrome, 150 High St. NE, is his way of saying thanks.
"I'm excited to come home and see my friends," he said.
The show will start at 7 p.m. Admission is $10 at the door (no advance ticket sales).
Drummond will be joined by Mahoning Valley musicians Nick Killa and Hoss Jarman, who are both friends and musical colleagues of his.
He will play an acoustic set that will include some of his original songs. "I want it to be a low-key thank-you night, " he said. "I'm not going to blow it out and do it all big and crazy. I just want to bring what I've been doing in Nashville to Ohio. I write songs for other artists in Nashville, and I'm going to bring some of those originals home."
Drummond reached out to the owners of the Mocha House, where he played many times when he was a student at Harding High School, for the show, but quickly realized he would need a bigger venue.
"We wanted to do a gig that was family-friendly, not a bar gig," he said. "After we posted a teaser on Facebook and got 300 likes in less than 24 hours, we said I think this is going to be a fire marshal issue ... we need a bigger venue." The Mocha House will sell some of its specialties at the Hippodrome show, which will also include a bar. If demand warrants it, Drummond said he might just play another show the next night.
The Nov. 24 gig will be Drummond's first in the Mahoning Valley in a year, when he returned to take part in a Tower of Power tribute at the Magic Tree in Boardman. His most recent solo gig in the area was at least two years ago, he said.
Despite his stint on national television, life hasn't changed much for Drummond. He still has a weekly gig at Hotel Indigo in Nashville, and performs and records with Adam Wakefield and Nolan Neal in Music City.
"Nothing has changed in my approach," he said. "I don't have a big record deal. I'm still doing the same thing. But people's perception is a little different now."
His experience on "The Voice" did give him a renewed mental boost and let him know that his career is on the right track.
"I've always been a guitar player who sings background, but to have ['The Voice' judge] Miley Cyrus tell me I'm the full package, that is validation," said Drummond. "In this field you express yourself every week, and it's nice when someone who is on the next level of professionalism gives you that stamp of approval, and to say 'you are doing something cool, keep doing it.' To leave with that kind of momentum is nice."
More like this from vindy.com