CVMS celebrates Halloween in style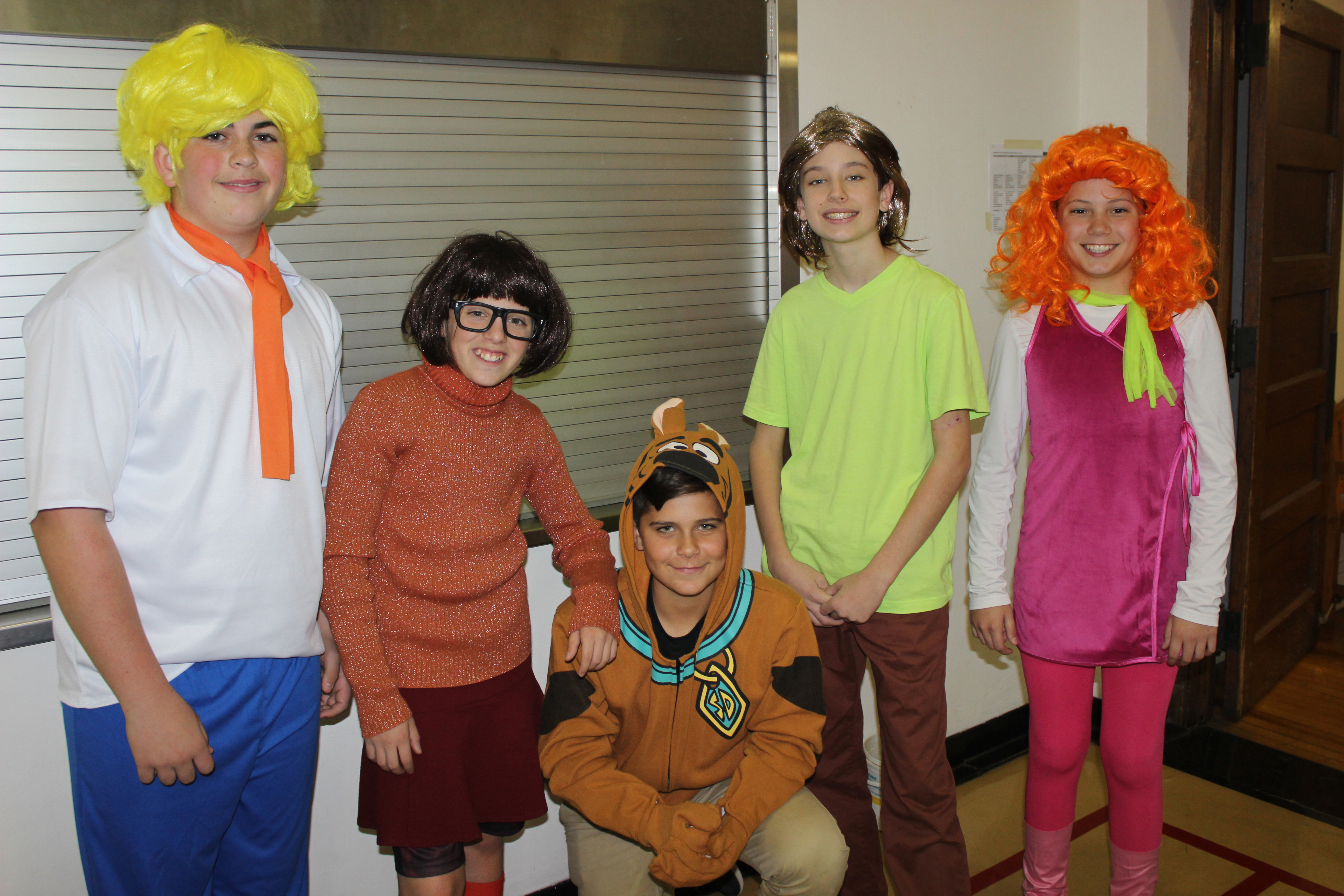 ---
By ABBY SLANKER
Canfield Village Middle School students attended school dressed in Halloween costumes on Oct. 31, keeping with the school's long-standing tradition.
A number of students dressed up with a group theme, such as a deck of cards, three blind mice, ice cream cones, Santa, Mrs. Claus and elves, Toy Story, Lilo and Stitch, Harlem Globetrotters, lifeguards, A League of Their Own ballplayers, SpongeBob and Patrick, Scooby Doo and the Gang, Mother Nature and the four seasons and tourists.
Teachers, administrators and staff also got into the Halloween spirit by dressing up in costume. CVMS Principal Judd Rubin dressed as the Tin Man, with CVMS Assistant Principal Mike Flood dressed as the Scarecrow, and school secretaries Diane Pacifico dressed as the Cowardly Lion and Barb Noll dressed as Dorothy, to round out the "Wizard of Oz" characters.
The Canfield Village Middle School PTO provided doughnuts for the students, with PTO volunteers passing out the doughnuts at all grade-level lunch times.
Prizes were given for the best costume at each grade level.
More like this from vindy.com