Twenty-one-year-old YSU student elected to Poland village council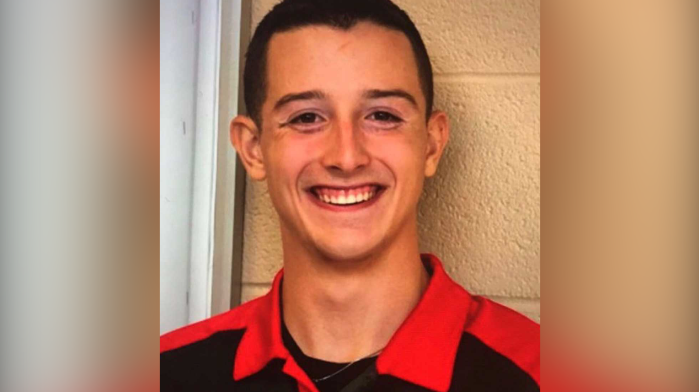 ---
POLAND
Among three newly elected village council members is a 21-year-old Youngstown State University student who ran as a write-in candidate.
After counting write-in votes Wednesday, the Mahoning County Board of Elections said Anthony Lattanzio won one of four seats up for grabs in the general election Tuesday. Five people were in the race.
In addition to Lattanzio, the three candidates whose names appeared on the ballot – Sam Moffie, Martha Morgan and incumbent Linda Srnec – won.
Lattanzio received 316 votes, according to the board of elections. J. Michael Thompson, who also ran as a write-in candidate, received 200 votes.
Reached by The Vindicator on Wednesday, Lattanzio was elated about his win. He said he was inspired to run for office after participating in various village activities and student government at YSU.
"I've tried to be involved with some of the local events and functions in the village forever, like Celebrate Poland," he said. "I've been inspired by everyone down here [at YSU], and I figured it would be a great opportunity to bring some of that enthusiasm and pride and apply it to Poland village."
Lattanzio, a 2015 Poland Seminary High School graduate, said his top priorities as a council member will be bringing new businesses to the village, placing an emphasis on what the village's downtown area has to offer and focusing on the municipal forest.
Asked if it was intimidating to run for office at his age, Lattanzio said no. He said he drew on his experience serving as meet director for the Youngstown Swim League's championship, hosted by the Poland Swim Club earlier this year. Serving in that role gave him his first opportunity to work with people who were not in his own age group, he said.
Also new to council is Martha Morgan, a first-time office-seeker.
"I'm looking forward to serving the citizens of Poland village. I'm hopeful that my background is going to be of benefit to the community and to the council," she said.
Morgan is an attorney who began her legal career working as an assistant law director for the city of Cleveland, she said. There, she was responsible for enforcing the city's housing, building, health and fire codes.
She later worked for a Cleveland Municipal Court judge, then as a magistrate. She and her husband moved to Poland in 2005. Morgan works as a grant writer at Youngstown CityScape, a nonprofit community-development organization.
Morgan said one of her top priorities is to increase the transparency of village government and improve communications with residents. She said using social media and other technology more effectively would allow greater community input into council's decisions.
"I care about this community, and I'm looking forward to using my problem-solving skills to work for the people of this village," she said.
Also joining council is Moffie, who previously ran unsuccessfully for Mahoning County commissioner and Boardman Township trustee.
Moffie said part of his decision to run was based on his opposition to a school district proposal to tear down some of the school buildings in the village. Another priority, he said, is increasing shared services between the village and township.
"Previous councils and mayors have set the bar very high, and I hope I can touch that bar, if not exceed it," he said. "I'm very excited. I want to thank the voters of Poland village for voting for me."
The new council members will join incumbents Leah Wilson, Srnec and Christine Yash. Leaving council are Joe Mazur and Bill Dunnavant. Also leaving is Marc Cosette, who filled the seat of Bob Limmer, a council member who died earlier this year.
More like this from vindy.com