HAMAD SENTENCING | Judge sentences Nasser Hamad to life for Howland killings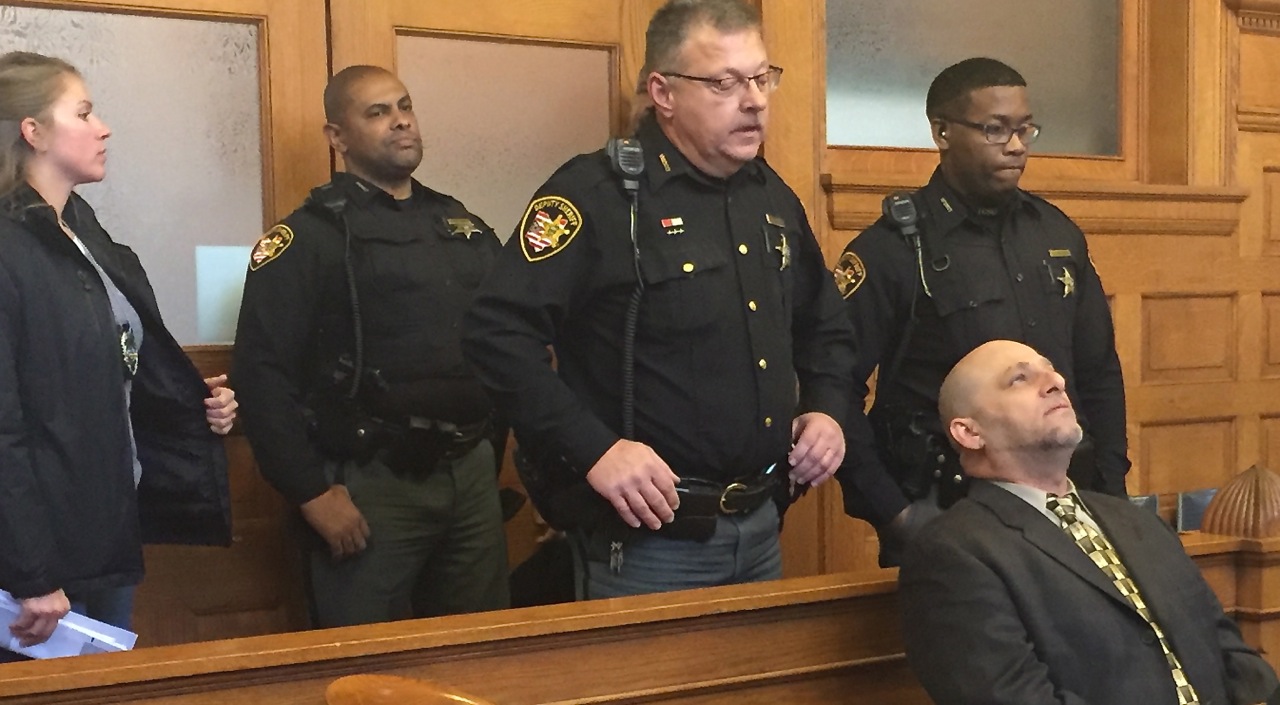 ---
WARREN
Judge sentences Nasser Hamad to life for Howland killings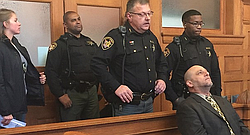 Video
The judge in the Nasser Hamad trial has sentenced Hamad to life in prison with parole eligibility after 36 years.
The judge in the Nasser Hamad trial has sentenced Hamad to life in prison with parole eligibility after 36 years, assistant Trumbull County Prosecutor Chris Becker has confirmed.
The judge gave his ruling, but it was not clear to everyone in the courtroom what the ruling was. Becker clarified the judge's sentencing and confirmed that it is 36 years to life.
Hamad of Howland killed two and injured three more at his home in February.
Judge Ronald Rice of Trumbull County Common Pleas Court said the sentence is appropriate to the defendant's conduct. The judge said there is no doubt that five people came onto his property to do him harm. But it was precipitated by Hamad's obscene and "relentless blather" and culminated by his causing the death of two young people.
Hamad had choices that day, Judge Rice said. "Instead of reloading and returning to the fray outside your doorstep". in a "severe over-reaction," he added.
Hamad said jurors heard only "lies, trickery or deception" from the prosecution, and nothing else from "my team." He said his Constitutional rights were "broken" and that he was "duped" with evidence being hidden. "I have a right to defend myself."
He said his "story hasn't been told" and that he will go through the appeal system. "I just got to say the truth will come out."
Hamad killed Joshua Haber, 19, and Joshua Williams, 20, and injured April Trent-Vokes, John Shively, 17, and Bryce Hendrickson, 19, when Hamad fired a gun at them Feb. 25 outside of his house on state Route 46 in Howland following a months-long dispute with his girlfriend's family.
"You got science that shows a lot of stuff," he told Judge Rice prior to sentencing. "I mean, I don't understand our system here ... I don't agree with the verdict at all."
Security was tight: Sheriff's deputies stood nearly elbow-to-elbow behind and beside Hamad.

Right before sentencing, Hamad stood and addressed the court. "There is much more to this story that was not presented. I think people are going to be appalled once I get the right counsel to present it."
He said the people who came to his house were threatening, and continue to be threatening. "These people don't stop. ... These people got some serious mental issues. Their family values isn't right."

Hamad continued: "That day four times I tried doing things so Bryce could stop what he was doing."
"I really believe that the lies is going to come out," he said. "It wasn't my fault. I was defending myself. They had weapons in hand."

"It just didn't go the way they planned for it to go."
Defense lawyer Geoffrey Oglesby of Cleveland told the court: "We're here for justice your honor, not revenge." He noted Hamad did not have a prior criminal record. he asked for concurrent sencences and the "least amount" of prison time.
Prosecutors in the Hamad aggravated murder case had submitted a sentencing memorandum to Judge Rice asking him to give Hamad a 60-years-to-life prison sentence, saying that sentence would protect the public and punish Hamad.
Assistant Prosecutor Chris Becker spoke to the court and urged that the sentences run consecutively, so that Hamad does not get a "two for one" or "free murder" from his sentence.
Letters from family members of the victims were read in court. Brian Patterson, father of Josh Haber, wrote about "that horrible day our family would never be whole again."
"There is no doubt that our young man always put family first ... He went out of his way to avoid confrontation," Patterson's letter said.
Christie Williams, aunt of Joshua Williams, stood before the judge and said: "There is a permanent hole in our family that will never heal. And that is our life sentence."
His grandmother Sondra Williams said she spoke for the entire family. "My prayer is for this man to never be out of prison and able to do this to any other family again."
Kevin Williams, Joshua Williams' uncle, added: "I feel to have justice for both boys who were murdered, we need to have both sentences carried out, and we need to have them served consecutively."
Another aunt, Kendra Paul, told the court with great emotion: "He should not have the privilege to come out ... having the possibility of having a life outside of bars. "
The jury in the case gave a verdict Wednesday recommending that Hamad get 30 years to life on each of two counts of aggravated murder. It's up to the judge to decide whether to impose those sentences at the same time or one after the other.
The judge cannot give Hamad a sentence more severe than the one recommended by the jury, which means Hamad cannot get the death penalty or life in prison without parole.
The prosecutors' memorandum says one factor to consider is that Hamad killed two people and injured three others while firing 18 shots, striking the five victims 15 times.
Also relevant is that Hamad has shown "no genuine remorse," the filing says.
More like this from vindy.com