Leone, Cunning win judicial races in Struthers and Campbell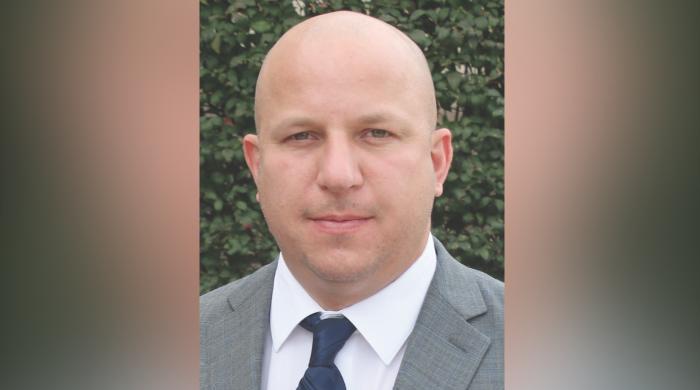 ---
STRUTHERS
Dom Leone has been elected Struthers Municipal judge, and Campbell Municipal Judge Patrick Cunning will continue to serve on the bench.
Leone, a Democrat, received 6,650 votes, while his opponent, Republican Damian DeGenova, received 4,828. Leone will fill the seat of departing Judge James Lanzo and hear cases from Struthers, Poland, Springfield, Lowellville and New Middletown.
"I'm overwhelmed by the support from the community, and I'm thankful to God for giving me the opportunity. I hope to make the most of it and not let anyone down," he said. "I hope to get a local drug court and a veterans court up and running as soon as possible once I start."
Leone wished DeGenova well and he, in turn, offered congratulations to Leone on the victory.
"Congrats to Dom, I wish him well, and I'm proud of everyone who helped on my campaign," he said.
Though the race ended with kind words on each side, it was marred with allegations of wrongdoing on both sides of the campaign.
In October, two of Leone's ex-girlfriends — both volunteers on his campaign, one as a treasurer, the other an aide — filed affidavits with the Mahoning County Sheriff's office alleging that Leone took illegal campaign contributions and smoked marijuana during his time as the law director for the city of Struthers.
Though the Mahoning County Prosecutor's office said there was not sufficient evidence to warrant further investigation, Mark Munroe, chairman of the Mahoning County Board of Elections as well as the county Republican party, proposed the board request further investigation into the issue by the sheriff's office. The board voted on the proposal, resulting in a 2-2 tie. The tie will be broken by the Ohio Secretary of State at a later date.
Leone denied the allegations and said that DeGenova's campaign had encouraged the women to file the affidavits. DeGenova rejected the claims, saying he'd never met the women and had only ever interacted with one of them via a public Facebook comment.
In Campbell, Judge Cunning won with 1,443 votes against his opponent, Mark Kolmacic's, 1,121 votes. Judge Cunning said he wants to spend his next term as judge strengthening the court's probation department, as well as establishing a drug court to help combat the opioid epidemic with a focus on rehabilitation over incarceration. In addition to changing the court and strengthening his departments, he also wants to increase the court's security by installing another metal detector.
"I'm honored for the chance to continue helping those in need and serving the residents of Campbell and Coitsville for another six years," he said. "This will be the culmination of my career."
Judge Cunning, 65, cannot run again for his position as Ohio restricts individuals over 70 from running for judge.
More like this from vindy.com