ELECTION UPDATE | Brown wins Youngstown mayoral race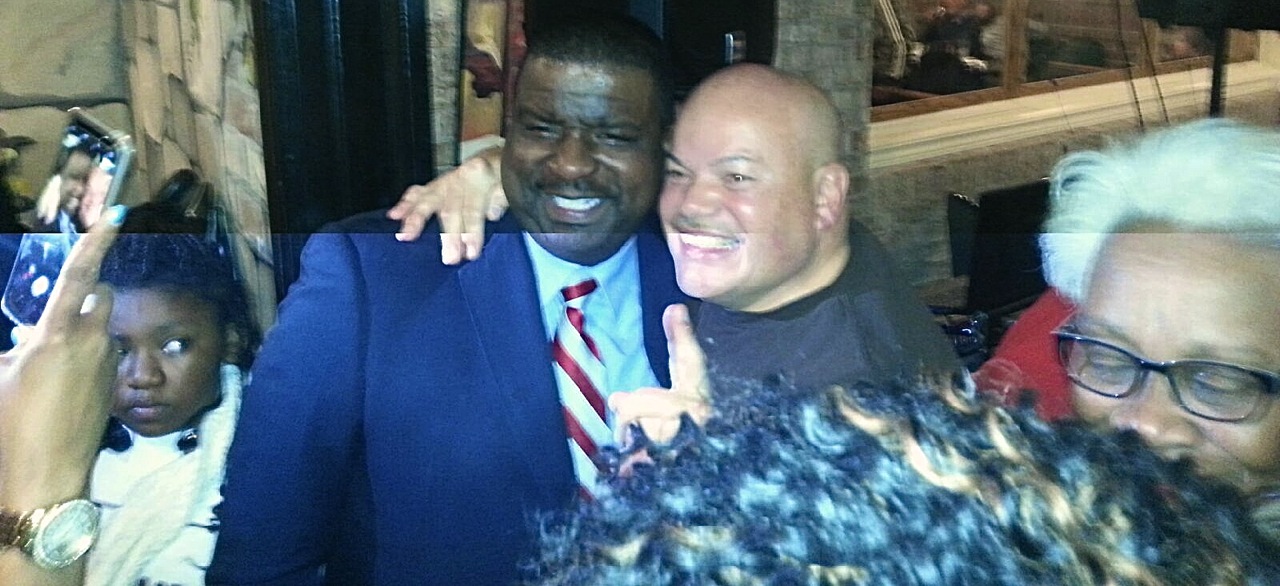 ---
YOUNGSTOWN — Jamael Tito Brown is the winner of the Youngstown mayoral vote beating Sean McKinney by only 162 votes, according to final but unofficial totals.
VIDEO: Jamael Tito Brown wins Youngstown mayoral race
DOCUMENT: Mahoning County 2017 Election results
However, provisional votes have not been counted and Mahoning County Board of Elections officials didn't know how many provisional votes are outstanding.
They won't be counted for at least 10 days for the board to verify the validity of those votes.
Also, Carla Baldwin beat Mark Hanni in the city's municipal court race.
Clerk of Courts Sarah Brown-Clark turned back the challenge of Dario Hunter.
More like this from vindy.com