Summary of recent criminal activity in Hubbard, Liberty and Girard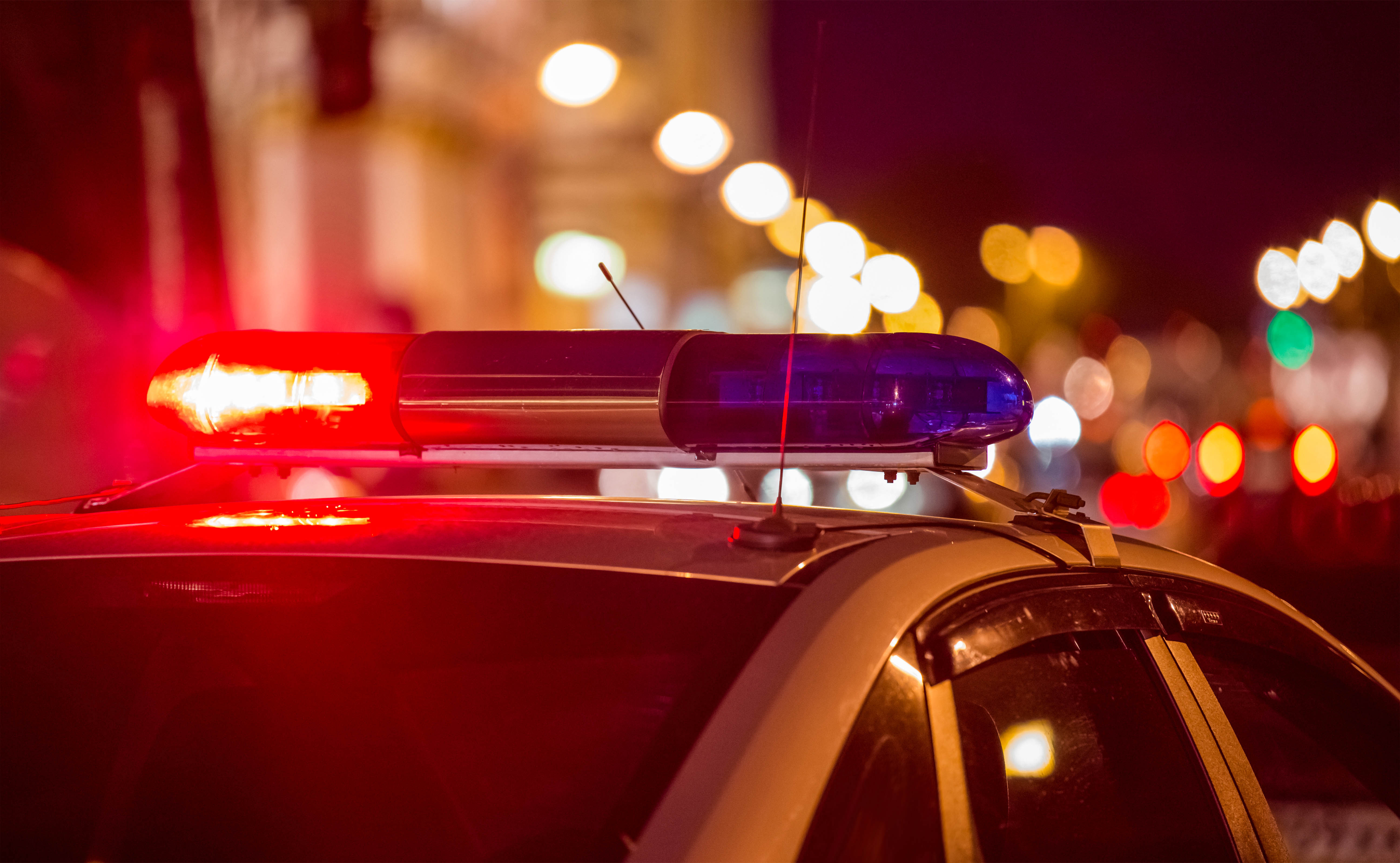 ---
A summary of recent criminal activity in Hubbard, Liberty and Girard:
HUBBARD
Oct. 29
Arrest: Authorities charged Nicole M. Guido, 34, of Sherman Street, Sharon, Pa., with escape, drug possession and failure to comply with police when, authorities alleged, she led them on a vehicular pursuit after an attempted traffic stop until she reached a dead-end, then fled on foot before being apprehended near Rebecca Avenue. In addition, Guido had a bottle with 14 Xanax pills and the label torn off, a report showed.
Oct. 31
Arrest: While handling a vehicle crash near North Main Street, police took Adonis R. Clinkscale, 34, into custody. Clinkscale, of Orange Drive, Hermitage, Pa., was wanted on a warrant charging failure to appear in court.
Identity fraud: A Lauretta Lane man discovered his credit card had been used to make a $130 fraudulent charge in Michigan.
LIBERTY
Oct. 26
Arrest: After receiving information that a driver had possibly struck another vehicle while in the wrong lane, officers charged Joseph Hollander, 65, of Michigan Boulevard, Liberty, with operating a vehicle impaired. Hollander registered a 0.184 blood-alcohol content, which is more than twice Ohio's 0.08 legal intoxication limit, a report showed.
Harassment: A Richards Drive woman alleged a former co-worker has been harassing her via social media after the accuser had filed a sexual-harassment complaint against him.
Theft: A woman realized several FedEx packages delivered to her Trumbull Court residence had been stolen.
Arrest: While responding to a possible drug overdose in the 3000 block of Biscayne Avenue, police charged Larry Patterson of Euclid Boulevard, Liberty, with inducing panic. Patterson, 70, was found in a vehicle and taken to a Youngstown hospital, where he reportedly remained unconscious, though no drug contraband was found in his vehicle, a report stated.
Oct. 27
Arrest: While dealing with a disturbance at a Belmont Avenue motel, officers picked up Robert A. Goncalves, 34, of Fairgreen Avenue, Youngstown, who was wanted on several traffic warrants.
Oct. 28
Domestic violence: Corterius D. Morris, 23, of Memphis, Tenn., was charged with the crime after his girlfriend alleged that while at a Belmont Avenue motel, Morris struck her face during an argument, leaving an injury over her right eye.
Robbery/assault: A Youngstown woman alleged that during an argument in a vehicle in the 3000 block of Belmont Avenue, a Youngstown man, 27, punched her face and bit the accuser, then took her car keys and left on foot. The victim suffered a swollen left eye and a bite mark in her rib area.
Vehicle theft: A 1989 Harley Davidson motorcycle was stolen in the 1700 block of Wilson Avenue.
Oct. 29
Burglary: To a home in the 6500 block of Belmont Avenue via a rear door. About $600 and miscellaneous documents were missing.
Criminal damaging: A pharmacist with Rite Aid Pharmacy, 2704 Belmont Ave., alleged a 48-year-old Youngstown man used his cane to strike and damage a display shelf after having become irate when informed his prescription could not be refilled.
Oct. 30
Arrest: Austintown police handed to township authorities Te'Ron Villanueva, 24, of West Boston Avenue, Youngstown. He was wanted on a Liberty warrant charging drug possession.
Criminal damaging: A Church Hill-Hubbard Road woman noticed a tire on her vehicle had been slashed.
Recovered property: A 2012 Ford vehicle was found on Youngstown's South Side after an Arbor Circle man had reported the car stolen.
Arrest: Police at the Mahoning County jail arrested Raymond Brooks, 29, of Homestead Avenue, Youngstown, who was wanted on an outstanding warrant.
Breaking and entering: A man forcibly entered Sicilian's Auto Body, 1280 Trumbull Ave., then removed an envelope that contained an undisclosed sum of money.
GIRARD
Oct. 29
Domestic violence: While responding to a fight between two people in the 900 block of Patricia Drive, officers charged Juwaun M. Pringle, 19, and Jada A. Pagan, 20, both of Patricia Drive, Girard, with domestic violence. Pagan alleged Pringle had choked and punched her; Pringle alleged Pagan had attempted to hit him with her car, forcing him to jump out of the way, a report showed.
Oct. 30
Assault: A teen reported that while riding his bicycle in the 100 block of East Liberty Street, one of two males shot him with a BB gun. The victim suffered a small wound to his right arm.
Oct. 31
Breaking and entering: Someone broke into The Rabbit Hole Consignment Store, 38 W. Liberty St., and took an undisclosed amount of jewelry.
Child endangerment: After receiving information about a possibly reckless driver and conducting a traffic stop in the 200 block of South Highland Avenue, police charged Isaac Matthews, 20, of Catherine Street, Youngstown, with endangering children. Two teens also were in the car, a report said.
Nov. 1
Breaking and entering: Someone in the 100 block of Elruth Court pried open an apartment door, though nothing seemed to be missing.
Identity fraud: A Girard man reported having received a letter from a company claiming he owes $808 for service to a piece of rental property he owns in the 300 block of South Market Street, for which he had no knowledge.
Arrest: While conducting a welfare check in the 700 block of North Highland Avenue, authorities charged Jaylyn A. Hoschar of North Highland, Girard, with endangering a child, obstructing official business, resisting arrest and criminal mischief after alleging Hoschar, 19, became combative with officers and, on the way down a flight of steps, grabbed and tore a piece of molding off a nearby door frame, then damaged the inside of a cruiser. A small child and suspected drug paraphernalia were in the apartment, police alleged.
More like this from vindy.com