Union Elementary PTO runs art class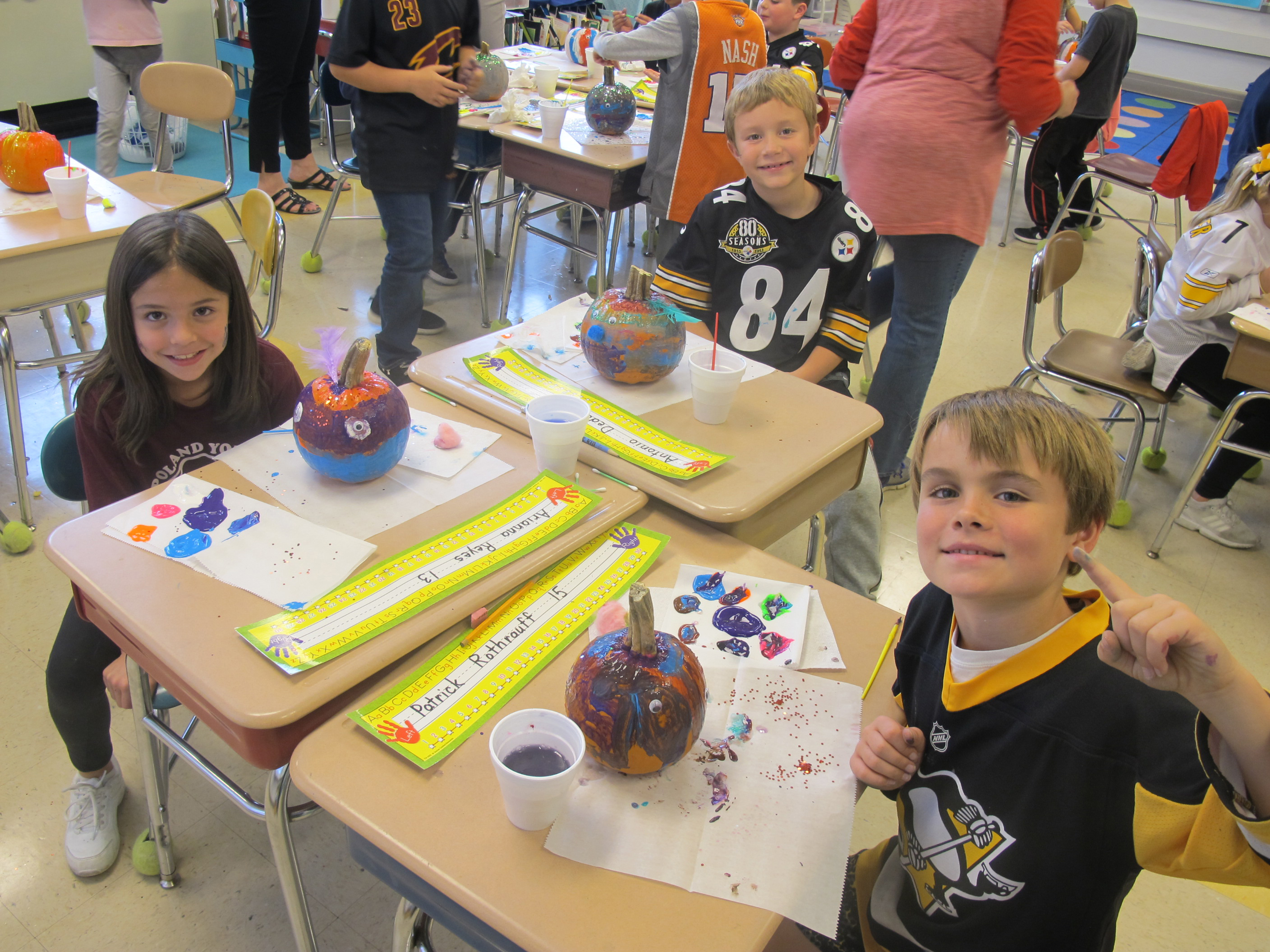 ---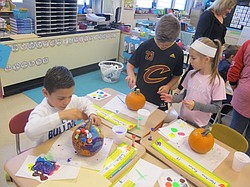 Photo
Neighbors | Zack Shively.The Poland Union Elementary PTO held an art class where the students decorated pumpkins on Oct. 24. Students, from left, Colin Sacui, Christopher Holtzman and Haritina Rohan used pompoms, paint and glitter to decorate their pumpkins.

Photo
Neighbors | Zack Shively.Katina Soltis chairs the PTO's classroom art projects. She said all parties involved in the event enjoyed it because the students liked working with the parents, it gave the PTO a chance to give back to the schools and it gave the teacher a break. They hold multiple art projects throughout the year. The project this month was a pumpkin decoration because Halloween was near. Pictured are the projects of, clockwise from left, Arianna Reyes, Antonio Dedo and Patrick Rothraulf.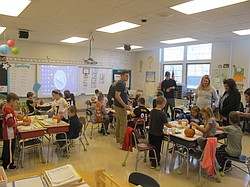 Photo
Neighbors | Zack Shively.Gina Chiaro's second grade class decorated pumpkins with help from the PTO. Every grade in Poland Union Elementary participated in the event. The event had almost 60 parents and 400 pumpkins.
by ZACK SHIVELY
Poland Union Elementary PTO hosted art classes throughout the day for all children in the school on Oct. 24.
The students decorated pumpkins with the help of members from the PTO and the teacher. They used paint, brushes, pompoms, yarn, glitter, glue, feathers and googly eyes to decorate.
"It speaks volumes about our community," principal Michael Masucci said of the help of the nearly 60 parent volunteers at the school.
Katina Soltis, chairperson for the classroom art events with the PTO, helped the students decorate the pumpkins. The PTO provided some of the materials while other resources came from the art room supplies.
Soltis said the event has a great deal of parent involvement, which the children enjoy. She continued to say that she believes the event assists the teachers.
Gina Chiaro, a second-grade teacher, explained that all the teachers at Union teach art classes.
"Because we do not have an art teacher, they look for other ways to bring art to the classroom," Chiaro said of the PTO art classes.
The elementary school brought in almost 400 pumpkins for the event. The children got to take their pumpkins home after the event.
The PTO hosts art classes with seasonal and holiday themes multiple times through the school year. Their next project will be a holiday decoration in December.
More like this from vindy.com