Arrested on drug charges decades ago, local man celebrates 30 years in recovery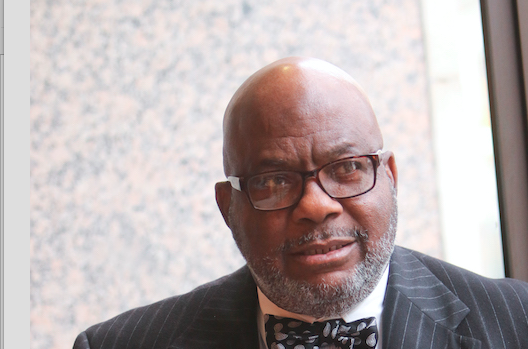 ---
YOUNGSTOWN
A short article published in The Vindicator on Oct. 19, 1987, details the night that Michael K. Write's life changed.
Under the headline "Detention supervisor enters innocent plea," the paper reported that Write, who worked at the Martin P. Joyce Juvenile Justice Center at the time, was arrested on the city's South Side and charged with two drug violations. The article reported that two officers patrolling the area of Market Street and Breaden Street about 3 a.m. one night noticed Write standing next to a car, drinking a mixed drink.
One officer "reported he then saw Write throw what appeared to be white paper toward the rear of the auto," The Vindicator reported. Officers then discovered it was a piece of toilet paper wrapped around a syringe. Police also reported finding suspected marijuana in Write's coat pocket.
Write, now 66, remembers that night well.
"It was one of those nights," he said. "I had been using. I was at a club out there, the Tiki Lounge."
"That was the spot," he said. "I was outside with an open container, and the police just showed up, hence the apprehension."
He remembered thinking, "This can't be for real."
"It was like my whole world just ended," he said.
The events of that night, however, turned out to be a new beginning.
Write contacted The Vindicator recently. He wanted to talk about the 1987 article, and a story of a different kind: 30 years after his arrest, he hasn't touched drugs or alcohol since. For him, sharing his story is a way of celebrating the 30-year milestone.
"This is the greatest celebration for me, for folks to see that an addict like me – any addict – can stop using, lose the desire and find a new way to live," he said.
Write, who grew up in Youngstown, struggled with substance abuse for about 17 years. For 12 of those years, he worked at the juvenile justice center. Despite his personal issues, Write says he excelled at his job. Working there provided him with a sense of normalcy.
His struggle with addiction began with alcohol and marijuana. He eventually abused other drugs, including heroin.
"I was caught up in the grip of a continuing progressive disease. You think you're alright but you're not," he said, choking back tears.
"I wasn't brought up with it. My mother didn't raise us to be like that. But I got caught up," he said. "I was on my way for success, but because this disease is so elusive, so insidious, it makes you think you're doing something you're not. It makes you think you're going somewhere, but you're really killing yourself."
Write's arrest proved to be a turning point. He recalled the hopelessness he felt when he lost his job and how he considered using again because he felt like he had nothing to lose.
His sponsor, however, told him: "What if tomorrow they change their mind?"
"He encouraged me with that statement to just try to keep doing what I was doing," Write said. "He said, 'How about one more day?'"
Little by little, "one more day" grew to months and then years. He was found guilty on the drug charges and was sentenced to three years' probation and 100 hours of community service.
He got treatment for his addiction and started a new career. He worked as an outreach coordinator at a local drug-treatment facility, then as a certified prevention specialist and now works in substance-abuse treatment.
He credits his faith as being the key to his success in recovery. He noted, too, that he continues to go to meetings for people in recovery and has poured his energy into community service. He served on the city school board, for example, and is actively involved in his church community.
Reflecting on his 30-year sobriety anniversary, he said he sees it as an opportunity to let people know that recovery is possible.
"You can really change your life and be an asset as opposed to a liability," he said.
"It's a good ride. And I want people to know there's room for them to get in."
More like this from vindy.com