Developmental disabilities board celebrates 50 years amid transition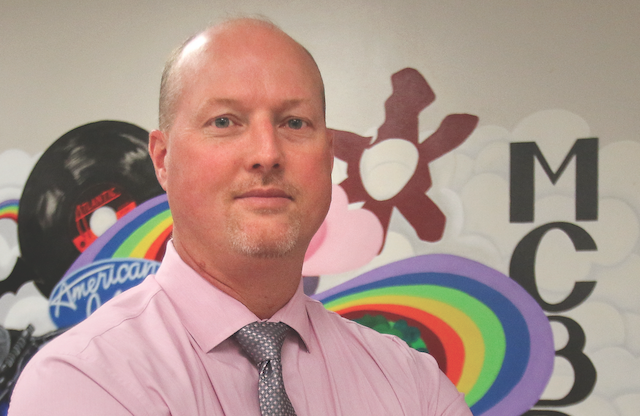 ---
By JUSTIN WIER
AUSTINTOWN
The Mahoning County Board of Developmental Disabilities looks back on 50 years amid a period of transition.
Before the governor signed a bill creating county boards of developmental disabilities in 1967, parents of Mahoning County residents with developmental disabilities took to teaching classes in church basements.
The board now serves between 1,400 and 1,500 residents per year and operates a school and several workshops, but a recent federal ruling means the board must phase out its work as a service provider.
"We're moving more toward being a coordinator and funder of service versus a provider of service," said Bill Whitacre, MCBDD superintendent. "There may be a day when we provide hardly any direct services."
A HISTORY OF HELPING
Activism for the developmentally disabled in Mahoning County predates the creation of boards by at least 16 years.
Chuck Holden, a board member who previously served as superintendent, said it was built on the principle that all people with disabilities are entitled to the same education as everyone else.
"The very first movement here locally was just borne out of citizens of this county thinking they could do more for individuals with DD," Whitacre said.
It started with a notice published in The Vindicator asking parents with developmentally disabled children to attend a meeting.
Those parents came together to form the Mahoning County Council for Retarded Citizens in 1951.
Leonard Kirtz became president of the group and advocated for a child-welfare levy and legislative action at the state level. The school bearing his name was dedicated in 1968.
"When Leonard Kirtz started, there were a lot of children in families that struggled with getting education," Whitacre said.
Parents who went out to find an equal opportunity for their kids raised $1.5 million to build the school, Holden said.
"It was a great accomplishment from the dedication and love that parents have had throughout the whole 50 years," he added.
The school served more than 200 children at its height, Whitacre said. Currently, 72 children attend.
Lately, there has been a movement toward community integration and keeping kids in their home school districts.
PRIVATE PROVIDERS
The federal Center for Medicare and Medicaid Services enacted a rule in 2014 that said it's a conflict of interest for the same organization to serve as a case manager and service provider.
Ohio's boards of developmental disability have until 2024 to comply fully with the rule.
The first transition will be handing over the Meshel Workshop at Marwood Circle to MASCO Inc. That is scheduled to take place Sept. 1, 2018.
Mahoning County is fortunate in that it has enough private providers to serve its developmentally disabled population, Whitacre said.
"There are some counties that are struggling with providers to come in and provide services," he said. "We really don't have that problem."
Still, it's a major shift for the organization, and Holden said it will be a challenge to successfully navigate the transition.
He hopes it will create a better relationship between board employees and providers since they will all be in the same network.
It's a major change for many clients as well.
Whitacre said some people have received services from the board for the full 50 years.
Still, the board will continue to be highly involved and fund services for the developmentally disabled in Mahoning County.
"One of the things that we've really tried to emphasize is it's not the brick and mortar that we're supporting, it's the people," said MCBDD spokesman Paul Iden.
A LIFELONG COMMITMENT
The board serves many residents from their birth until their death.
"We really do serve people across the lifespan," Whitacre said.
That is a critical part of what the board does, Holden said, because having a child with a disability creates a lifelong commitment.
"Continuing of service is critical for people with disabilities because, by definition, it does not go away," Holden said.
Both Whitacre and Holden mentioned the board's early intervention program, which was reinstituted a few years ago. The program reaches out to families with children from birth through age 3 and helps match them with the services their child may need.
"Most families coming into the system are really overwhelmed," Holden said.
Holden said that while in some areas, such as managing workshops, they are downsizing, areas including early intervention and case management are growing.
Both men praised the commitment of concerned citizens who helped move the county from a place where children with developmental disabilities were often institutionalized to one where parents of those children have a multitude of options and the community recognizes them for their abilities, not their disability.
"I think that's the greatest lesson," Whitacre said. "We've helped enlighten the community to see the value of what all citizens can bring to the community."
More like this from vindy.com