Youngstown to receive $500,000 grant for downtown-park connector trail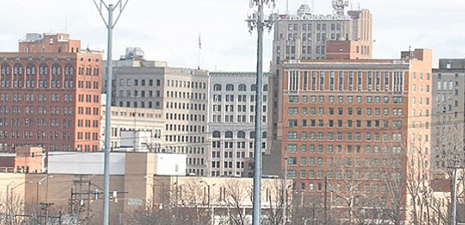 ---
YOUNGSTOWN
The city will receive a $500,000 grant for a project to connect the city center with Mill Creek Park.
That's according to an announcement Wednesday by the Ohio Department of Natural Resources on the award of more than $11.7 million in funding for trail and local park projects.
The city is among 21 recipients of a Clean Ohio Trails Fund award.
"We're very happy that it was selected for funding. It's going to help us with making that connection from Mill Creek Park" to the city center, said Charles Shasho, the city's deputy director of public works.
The proposed route of the Center City to Mill Creek Connector Trail is Tod Avenue to West Avenue to Mahoning Avenue, across the Spring Common Bridge.
A second phase later will connect it to Front Street and to the proposed downtown amphitheater, Shasho said.
He said a connection between the city center and the park, as well as connections to other hubs such as Youngstown State University, have long been part of the city's plans.
"It's our first major trails grant, and we're looking forward to getting that connection going from Mill Creek Park to downtown and YSU," he said.
He said design work likely will begin in several months.
Shasho said the city worked with Eastgate Regional Council of Governments, YSU and Dominic C. Marchionda, the city-university planner for the Regional Economic Development Initiative, on the proposal.
Clean Ohio Trails Fund award recipients contribute 25 percent of the project cost. The program funds community projects that will "acquire land for new trails, build and improve trail infrastructure, including regional trail systems and bridges, links to statewide trails and connections from urban areas to recreational areas," according to an ODNR news release.
Several other Mahoning Valley communities are recipients of 2017 ODNR grants.
Recipients of the NatureWorks grant program include Wellsville ($10,000 for improvements at Hammond Park) and East Palestine ($17,455 to replace pavilions in City Park) in Columbiana County; Lowellville ($52,335 to install a nonmotorized boat livery to provide access to the Mahoning River) in Mahoning County; and Trumbull County MetroParks ($46,360 to acquire 5 acres to provide public access to wetlands).
The Columbiana County Park District will receive $142,860 in Recreational Trails Program funding to improve and replace blacktop on the Little Beaver Greenway Trail.
More like this from vindy.com