Ryan: Focus on Russia is luxury for most Ohioans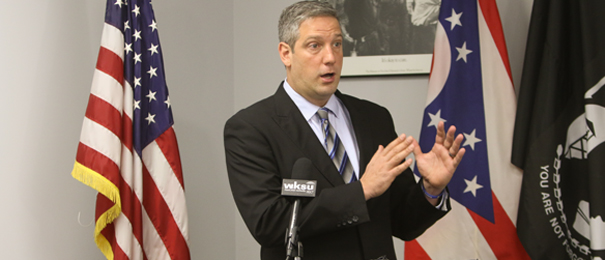 ---
By DAVID SKOLNICK
skolnick@vindy.com
YOUNGSTOWN
Tim Ryan and the Opioid Issue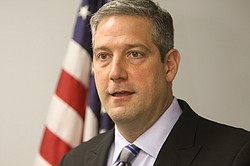 Video
Tim Ryan feels that more aid and effort should be put into the opioid drug problem -
U.S. Rep. Tim Ryan said he's "very, very concerned" the investigation into potential Russian interference in U.S. politics will show Russia had "a major impact" on the 2016 election.
VIDEO: Tim Ryan and the Opioid Issue
"That is something that every single American, regardless of political party, should be very, very concerned about. And if you have a political campaign that is intentionally meeting with a foreign power, that is something we all need to be very, very concerned about," said Ryan, of Howland, D-13th, during a Tuesday meeting with reporters at his Warren congressional office.
Special Counsel Robert Mueller on Monday charged Paul Manafort, former Donald Trump campaign chairman, and two other aides as part of an investigation into potential Russian involvement in U.S. elections. The charges against Manafort and Rick Gates, who both pleaded not guilty, are related to alleged activity that doesn't appear to involve the Trump campaign.
But George Papadopoulos, a former Trump foreign policy adviser, pleaded guilty to making a false statement to the FBI about trying to arrange a meeting between Russian officials and the Trump campaign. The White House has called Papadopoulos a low-level campaign volunteer.
"We need to keep Mueller in place and make sure he continues to do his job," Ryan said.
He added: "Fortunately, Mueller doesn't [get] distracted. He's pretty focused, and we should be pretty concerned with what he's finding already."
The White House says there are no plans to remove Mueller.
The charges, Ryan said, should not be celebrated.
"I don't think anybody should be spiking the football on this," he said. "This is not good for the country, and we need to move forward making sure this doesn't happen again. That's dealing with Facebook and the social media that Russia was using. That needs to be part and parcel of the investigation so it never happens again."
Ryan said people care about the investigation, but "the reality is most Ohioans are very busy just trying to make ends meet. That's something I've tried to communicate to Democrats in Washington when they get overly absorbed with Russia and with Trump is to say, 'Look, most people don't have the time to sit down and watch the political talk shows or read the political newspapers.'"
He added: "People should be concerned. I just don't think most people today have the luxury to be overly concerned with what's going on with the world around them. They're trying to make ends meet."
More like this from vindy.com