Poland teen arrested, admits she had drugs in her underwear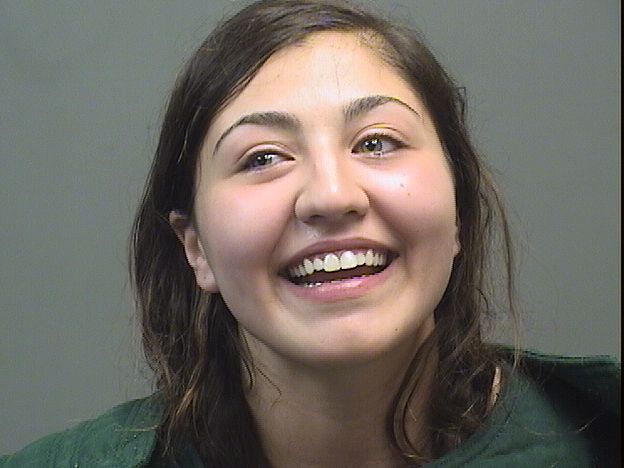 ---
BOARDMAN
A Poland teenager being booked into the Mahoning County jail on numerous charges faces an additional felony charge after admitting she had a bag of marijuana hidden in her underwear.
Anelisa Vitucci, 19, of Howell Drive, Poland, was charged with assault on a police officer, obstructing official business, conveyance of drugs into a detention facility, possession of alcohol underage, carrying a concealed weapon and resisting arrest for the incident that began with a traffic stop late Monday.
A township officer stopped Vitucci about 11 p.m. after she ran a red light on South Avenue, according to a police report.
After asking Vitucci to get out of her vehicle due to the officer smelling marijuana, Vitucci "immediately became defensive and stated she was not exiting the vehicle until her attorney was present," according to a police report.
"Vitucci then rolled up her window and locked the doors to her vehicle.
Vitucci then began using her cellphone," the reports says.
Then, when the officer attempted to reach into the vehicle through an open window, Vitucci reportedly rolled it up on his arm.
Police said she fought with two officers, attempted to kick one of them in the groin, and was "continuously yelling and crying."
After police secured her in the cruiser in handcuffs, Vitucci reportedly continued her aggressive behavior, slipping her handcuffs to the front of her body, unbuckling her seat belt, and hitting her head against the partition in the police cruiser, requiring police to lay her sideways in the back of the cruiser and buckle her in.
Asked by an officer if she had any contraband on her, she reportedly screamed an expletive at him, but then admitted while being booked into the jail she had marijuana in her underwear.
A Mahoning County deputy sheriff had to remove it.
Also, police reportedly found a marijuana grinder, marijuana, a dagger and a bottle of alcohol in the vehicle.
Vitucci was in the jail Tuesday on total bond of $21,000.
More like this from vindy.com