STEM students showcase projects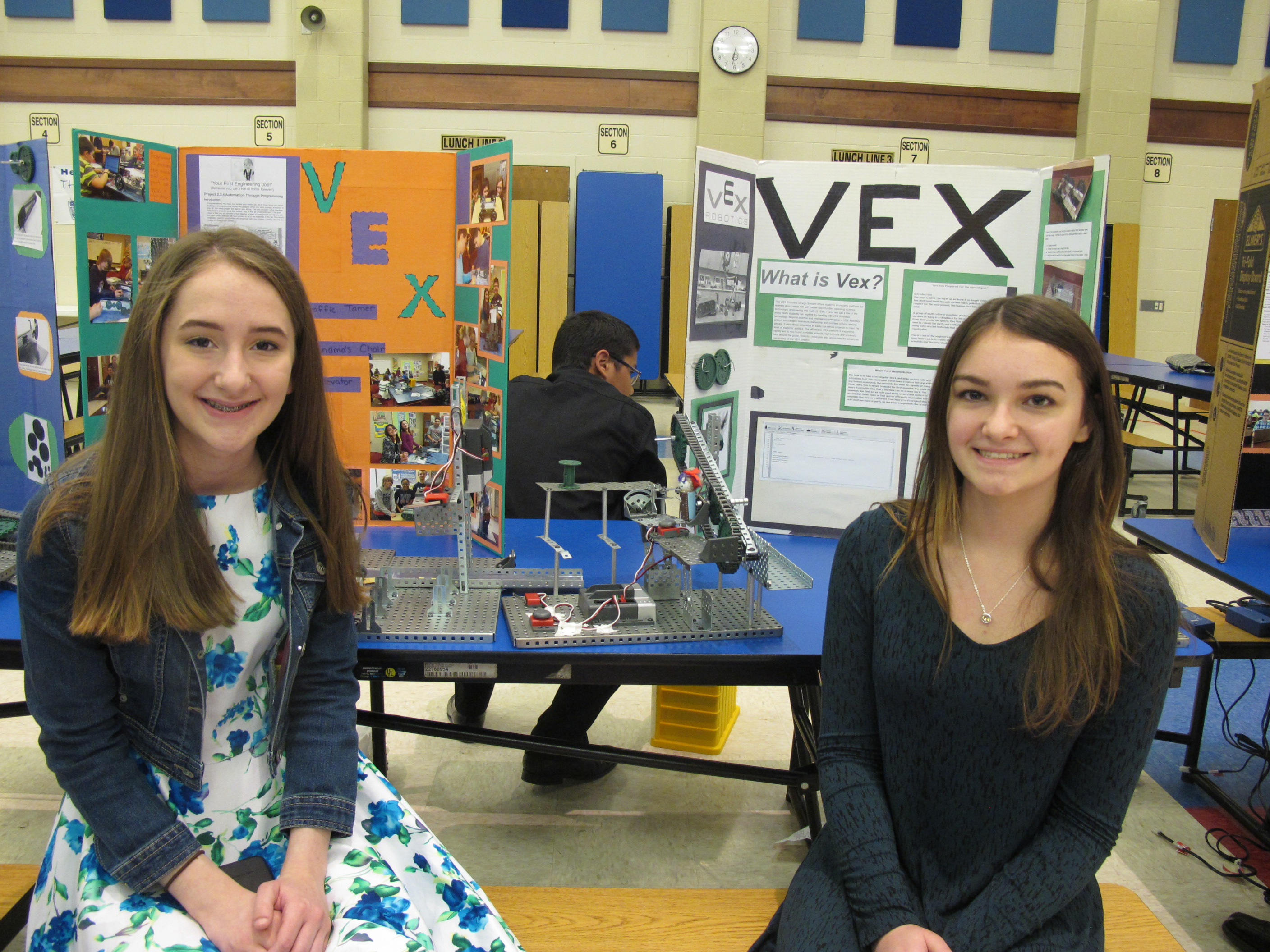 ---
By ALEXIS BARTOLOMUCCI
Austintown Middle School hosted the fifth annual STEM Showcase on May 4.
Seventh- and eight-grade students from the STEM - science, technology, engineering and math - program showcased the last two years of projects they created and have been working on. The projects the students have on display are ones that they have worked together on throughout the year.
Some of the projects on display included Vex Robots, 3D printing, circuit boards, soap box derby cars and several items. STEM students were available to answer any questions the guests had and to provide information on the different projects on display. The stage was filled with soap box derby cars and trophies that the students had won.
"We just had our race on April 29 and we got first through sixth place in super stock and first place in stock," said STEM Instructional Coach Danielle Chine.
The STEM program includes two self-contained classes of 25 students for both the seventh- and eighth-grade. Austintown Middle School's STEM program is the only self-contained STEM program in Mahoning county. The students participate in hands-on projects that focus on the core curriculum for most of the day.
"I just really like STEM in general, we do a bunch of things that the normal classes don't get to do," said eighth-grade student Mia West. "I think it's a good experience for younger kids to get excited about going into STEM. Older kids can even come back and reflect on how the STEM program is doing and parents come to see what their kids get to do throughout the year."
The STEM students are also preparing for their annual weather balloon launch at the Fitch football stadium on May 10 where they will launch a weather balloon and track the journey.
For more information on the STEM program at Austintown Middle School, visit www.amsstem.com.
More like this from vindy.com