Six officers receive YPD lifesaving award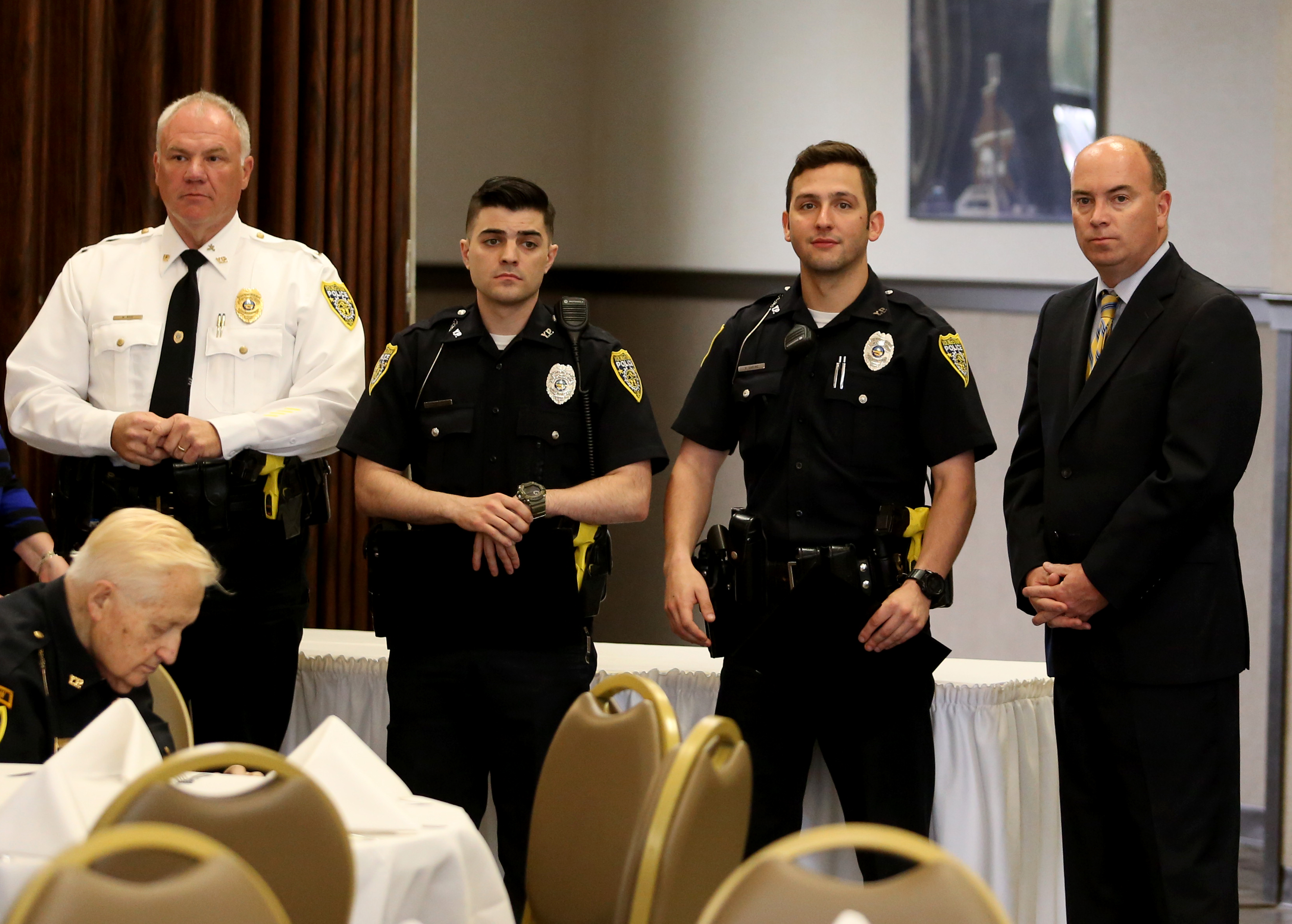 ---
By Joe Gorman
YOUNGSTOWN
The police department honored its own Thursday at its annual awards ceremony.
The event at Our Lady Of Mount Carmel Social Hall honored officers who were awarded for meritorious service, excellence in duty, lifesaving and firearms reduction.
Officers are nominated for awards by supervisors. A committee of supervisors and patrol officers goes over the nominations to decide who should get an award.
Lt. William Ross, head of the Traffic Unit who is also on the awards committee, said officers should be recognized for going above and beyond the call of duty, but he added all of those who put on a badge consider being in law enforcement a calling, not just a career.
"Police work for us is not just a job, but a privilege and a calling we are honored to participate in," Ross said.
Chief Robin Lees said several officers could not be present for the awards ceremony because they were taking part in training, and some were out of town. He said that shows how dedicated they are to their profession because they are trying to learn new things to make themselves better police officers.
Six officers received the coveted Lifesaving Award, which is given to officers who save someone's life in the performance of their duties.
Four of those officers received the award for responding to an Aug. 3 carbon monoxide leak at a home on Pine Hollow Avenue. Officers Robert DiMaiolo, Timothy Edwards, Kenneth Garling and Jeffrey Savnik were honored for going inside the home and pulling out a family and a cat and finding the source of the leak – a generator in the basement that was unventilated.
Officer Kenneth Bielik was honored for saving the life of a person who was unresponsive after a suicide attempt Aug. 20 at a home on North Hazelwood Avenue. Officer Jeffrey Roberts was honored for pulling a driver out of a car that crashed into McKelvey Lake on Oct. 4.
Eight officers also received the Firearm Reduction Award, which is given to officers who seize five or more firearms within a one-year period through their own initiative, such as a traffic stop. Those officers are Garling, Jimmy Hughes Jr., Michael Quinn, Joshua Rivers, Mark Sember, Jacob Short, Marcin Stachowicz and Anthony Trimble.
Stachowicz also won the department's Excellent Duty Award.
More like this from vindy.com